Joseph Tigano waited in jail seven years for his trial on marijuana charges. Last week, the U.S. Appeals Court for the Second Circuit dismissed his indictment, calling the case the worse trial delay it had ever seen.
The court's scathing opinion implicated everyone responsible for Tigano's drawn-out wait, reports The New York Times. That includes judges, lawyers, prosecutors. U.S. marshals, and even a court reporter.
"No single, extraordinary factor caused the cumulative seven years of pretrial delay," wrote the three-judge panel. "Instead, the outcome was the result of countless small choices and neglects."
Tigano, 53, was released in November. He'd served two years of a 20-year sentence, having been found guilty after a trial for growing marijuana. The opinion issued last week was the first detailed legal account of why his indictment had been dismissed.
Tigano's long, nightmarish odyssey began back in July of 2008. Agents from the federal Drug Enforcement Administration raided his property in Cattaraugus, New York. They discovered what agents called a "hydroponic marijuana grow operation" of more than 1,000 plants. Tigano and his father, Joseph Tigano Sr., were federally charged with distributing marijuana. They were scheduled for a March 2009 court appearance.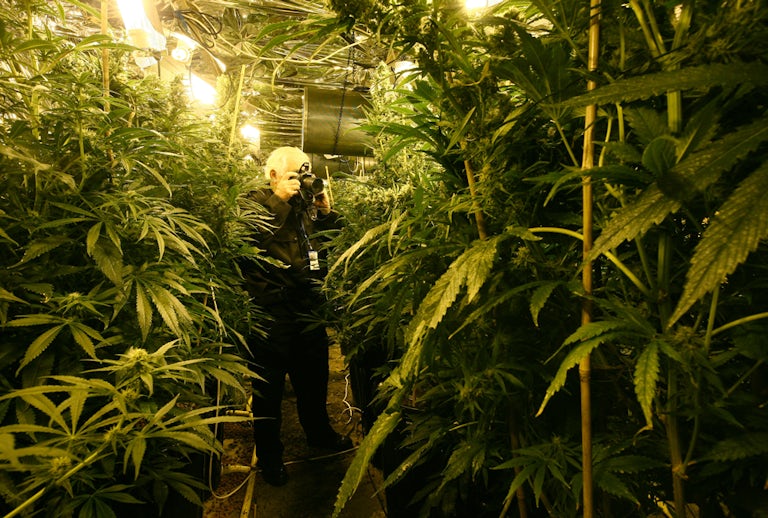 The hearing happened in Federal District Court in April 2009 after Tigano's father asked for a brief delay. During the hearing, Tigano reminded the court at least 10 times of his right to a speedy trial. Since that struck his lawyer, Thomas Farley, as odd, Farley requested his client take a mental competency test.
When the results came back, four months later, they showed Tigano was mentally fit. But Tigano was insulted that Farley had forced him to take the test, and asked the court if he could represent himself. After considering his request for a month, the court assigned a "standby" lawyer to assist him. That attorney, too, asked for another competency test in January 2010. Four months later, the same result came back again showing Tigano is mentally competent.
The case fell through the cracks for the next two years as Tigano became, as the court ruled, a victim of "confusion among judges" and other "small neglects." The government was inexcusably slow in turning over discovery material, according to the court. At one point, with a crucial hearing scheduled, a court reporter filed a transcript nearly four months late.
Tigano had just about had enough by July 2012. He was ready to change his not guilty plea and agreed to open plea negotiations with the government. Then, those were postponed too. Tigano's case took a "back seat within the U.S. attorney's office," according to the court.
When Tigano began to have doubts about taking a guilty plea, complaining it was taking too long, more time was lost as his lawyer tried to convince him otherwise.
All parties agreed to come to court in September 2013 to finally schedule a trial. But the prosecution and Judge William M. Skretny couldn't pick a trial date, because of what last week's opinion called "congested calendars." The trial was eventually set for December. Judge Skretny, for reasons of his own, decided to delay it even further, advising Tigano to reconsider his plea.
"You spent some time in jail," the judge said. "I don't think waiting until January is going to really materially affect anything."
Things got even stranger in January 2014. Tigano's standby attorney filed a motion asking the court to force her client to take a third competency test. Tigano's lawyer said she was concerned that "in refusing to plead guilty and insisting on his right to a trial," he was acting "imprudently."
An annoyed seeming Judge Skretny referred the matter to a magistrate, adding "whatever time it takes, it takes." The magistrate ordered Tigano to undergo a 15-day competency examination at Manhattan's federal jail. That, too, was delayed due to a "high volume of cases." When Tigano completed the testing on May 2, 2014, he was—for the third time—declared competent to stand trial.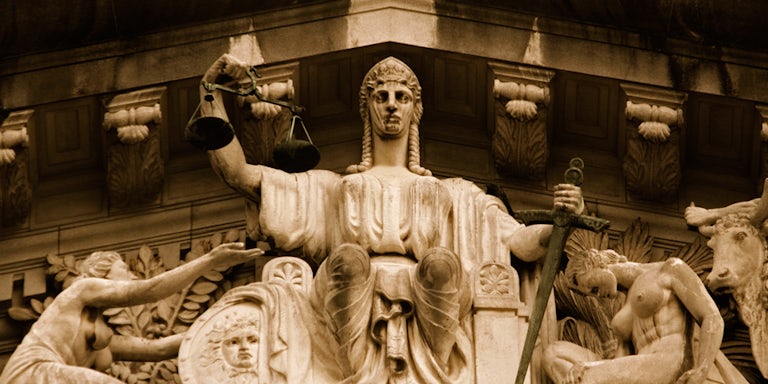 Once Tigano had passed his third mental competency exam, the Marshal Service—which often transports federal prisoners— almost unbelievably "seems to have lost track of him," the court stated. He missed two more pretrial hearings, leading to more delays. Tigano's trial finally began on May 4, 2015. That was six years, nine months and 26 days after his arrest. A jury found him guilty four days later.
"It was shocking what happened here—how the system showed a flagrant disregard to his right to a speedy trial," said attorney Gary Stein, who handled Tigano's appeal.
"There was no reason why he should have endured seven years of pretrial incarceration for a one-week trial," Stein said. "Things like this aren't supposed to happen."
Associate attorney Gary Gladstein, whose firm, Schulte Roth & Zabel, took Tigano's case pro bono, said the case was a high point in his lengthy career, reports the New York Law Journal. "It was an opportunity to give Joe the type of legal defense that I think everyday defendants should be entitled to," Gladstein said. "It was something we took humbly and seriously, and I am elated that we were able to come through for him."