It's a great day for Uncle Sam and for recruits who have previously been blocked from serving their country by an outright ban on enjoyable plants. The US Military is granting waivers to people who have smoked marijuana in the past, as long as they promise not to spark up while enlisted.
"Provided they understand that they cannot do that when they serve in the military, I will waive that all day long," Major General Jeff Snow told the Associated Press.
What used to be a zero-tolerance policy has been chipped away at over the last few years as the armed forces wrestle with increased recruitment quotas and a shrinking list of young Americans who haven't tried marijuana.
The army is looking at bringing in 80,000 recruits next year, and recent trends have indicated that it's going to have a tough time without lightening up a bit on the bud.
A 2016 CNA report sponsored by the Department of Defense warned that the military might have difficulties recruiting due to the pattern of fewer Americans choosing to enlist, while the Pentagon has estimated that 7 in 10 youths can't meet the standards set by the military even if they volunteered.
As a result, in 2016 the Military granted 191 waivers for recruits who had a history of cannabis use. The next year, that number jumped to just over 500 indicating that the Military could be far more open-minded going forward.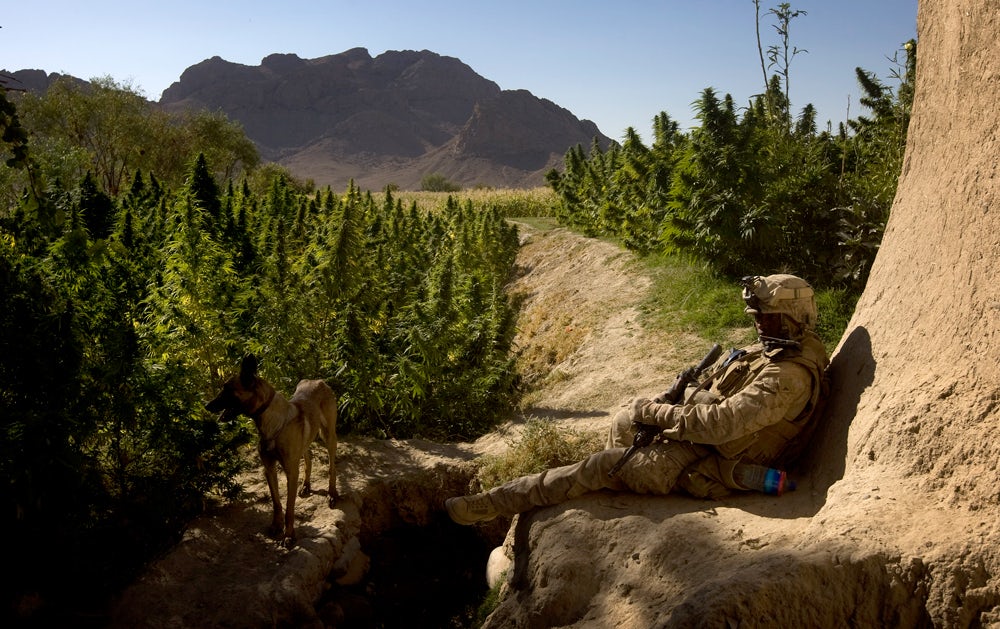 The increase is just as much a sign of the changing times as it is of the military's need for recruits. Three years ago, a bit of THC in the blood was a sure shot to avoiding military service, with no waivers offered for those who partake. But recent changes to state laws have made cannabis use much more difficult to avoid. Even among law enforcement, the FBI had to consider changing its hiring policy back in 2014 because it couldn't find any hackers who don't smoke.
Since 2012, eight states and the District of Columbia have voted to allow recreational consumption, while 29 states have some form of medical system in place. They are joined by a new list of states like Michigan and Utah which are set to vote on whether to legalize, recreational and medical respectively, in 2018.
For the deputy head of Air Force recruitment, Lt. General Gina Grosso, the method for screening recruits that may have a history with cannabis is quite simple and straightforward: just don't ask if they smoke.
"What we decided to do is stop asking [about] prior marijuana use at the recruiter level," She told Military, "first of all, who really counts how many times they've used marijuana? So that just comes off the table."
Cannabis enthusiasts were among a range of recruits that received a waiver for restrictions that were once considered disqualifying. Among other changes were loosened restrictions psychical and mental health as well as tattoos and aptitude test results.
In a decision made by the Department in August, but not announced publicly, the military lifted its ban on waivers for people with a history of mental illnesses. Those include alcohol and drug abuse as well as depression and bipolar disorders according to documents obtained by USA TODAY.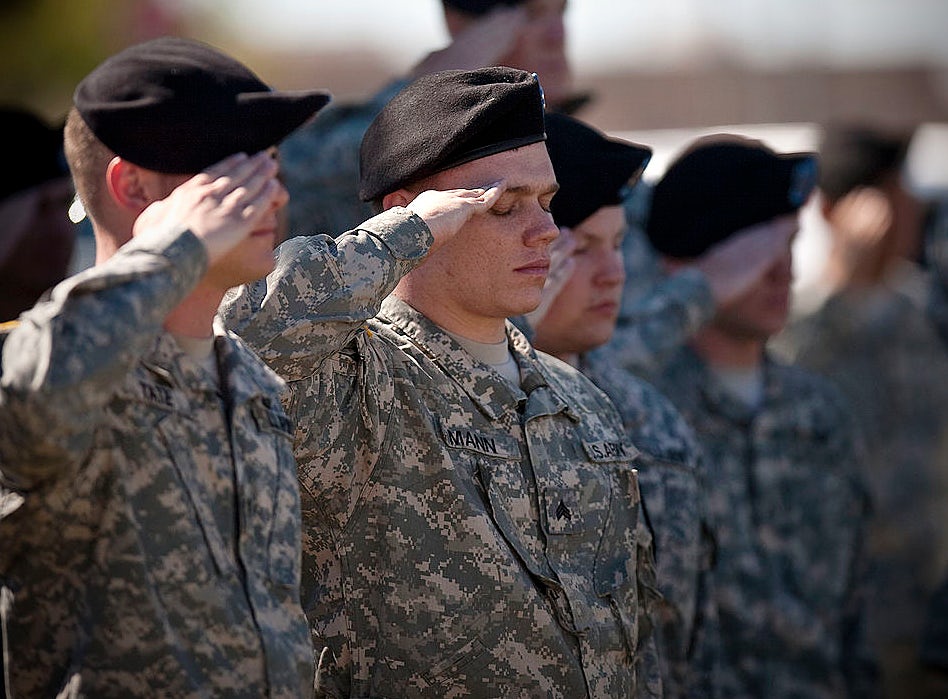 Nearly two percent of recruits in 2017 were considered category four, meaning that they did not meet the Military's aptitude test requirements, scoring 31 or lower out of a possible 99. The Department of Defense only allows up to four percent of overall recruits to come from this category but has rarely ever reached that limit.
While these changes come as a broader recruitment initiative, the waivers for cannabis have the potential to open up a larger conversation about its use in the Military.
Among veterans, cannabis has been increasingly welcomed as an alternative to traditional pain medications for battlefield injuries. According to a survey published by the American Legion in November, nearly 40 percent of veterans and their families reported knowing a veteran who is using cannabis medicinally.
For the Air Force, in particular, potential recruits are disqualified from service for conditions like ADHD, which are commonly treated with cannabis. It's also worth noting that if recruits are not able to continue using their medicine, the military will essentially be welcoming people who may not meet their health standards. As mental and psychical regulations are loosened, the military could accept recruits who would benefit from cannabis use.
Going forward, it might be a good idea to consider allowing recruits to continue medicating with less psychoactive medicinal strains. However, for the time being, we'll take the march toward progress one step at a time.