In this segment from the Compassion Chronicles, Rick Thompson interviews former NHL player Larry DePalma about his struggles with head trauma that resulted from his time on the ice. Lately, we have been hearing from many current and former NFL players like Nate Jackson and Eugene Monroe about the potential for cannabis to aid against the neurodegenerative disease chronic traumatic encephalopathy (CTE). While football has taken center stage through player advocacy and big budget films like Will Smith's movie "Concussion", hockey players are now bringing to light their similar experiences.
Hockey is brutal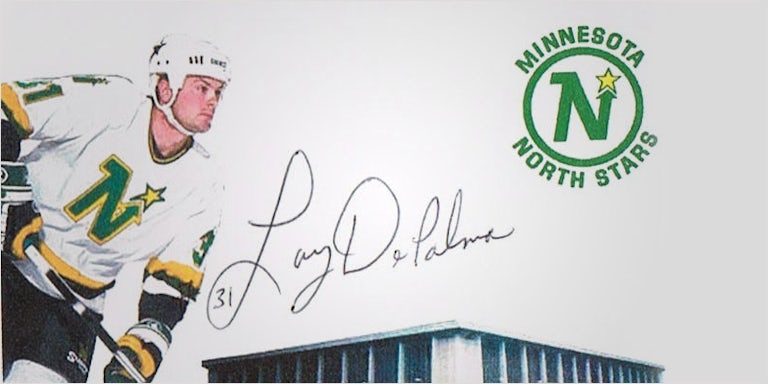 Interestingly, hockey is the only sport to allow fighting-a byproduct of tensions on the ice and a certain cause of concussions and head trauma. Further, players are frequently pounded into the glass, hit in the face with flying pucks and sticks, and propelled down the ice at speeds that rival any NFL player's running abilities.
The resulting concussions come as no surprise, in fact it may seem that NHL players and their head trauma are underreported considering the playing conditions they endure.
Larry DePalma spent eleven years in the NHL suffering numerous concussions. His frequent head trauma was treated with addictive pain medications that left him dependent after he left the ice. DePalma describes bouts with depression and eventual suicide attempts.
Cannabis saved my life. I had troubles with substance abuse and the law. Cannabis helped me to control my rage, counteract some of the symptoms of depression.
Larry DePalma: Another success story
Today, DePalma uses cannabis to treat his depression and maintain a prescription free life. He is just one of the many current and former professional athletes that has been touched by the healing powers of cannabis. Fortunately, the NHL does not have the strict policies regarding cannabis use that other major professional sports organizations employ.
Perhaps the NHL would be a prime testing ground for the application of medicinal cannabis for professional athletes.
Take a look at the full interview below.
NHL players are speaking out about medical cannabis. Let us know what you think about the potential for cannabis to save the lives of hockey players on social media or in the comments below.