Who is Ross Rebagliati>
In 1998, Ross Rebagliati was the first snowboarder to take home an Olympic gold medal during the Nagano Games. And then he wasn't. And then he was.
Shortly after his big win in giant slalom, his blood tested positive for traces of THC and an immediate backlash stripped him of his medal. Rebagliati claimed the traces were from second-hand smoke, but it wasn't the argument that got him his gold back. Despite all the controversy, it was discovered that THC wasn't even listed on the list of banned substances by the International Olympic Committee. So his gold and glory were reinstated.
It was a transitional point for the global sports community. The Winter Games added snowboarding and other younger events to the competition throughout the 90s and 2000s to make the winter competition, which was then smaller and weirder than the summer games with dated events like biathlon, more appealing to modern audiences. Of course integrating the younger snowboarding community meant welcoming an amount of culture shock. From Shaun White to Rebagliati, extreme sports are difficult to divorce from cannabis.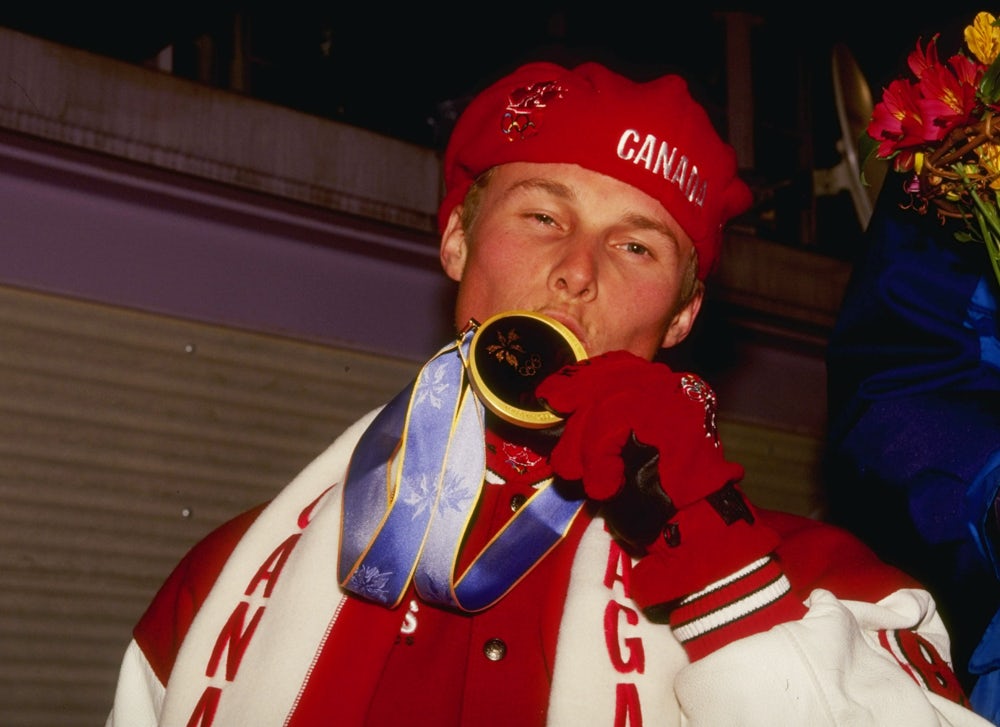 "I've been using cannabis since the late 80s. It became a huge part of my life in Nagano." Rebagliati tells me.
The World Anti-Doping Agency was formed in 1999  to prevent performing enhancing drugs from invading sports. Even though Rebagliati got his gold medal back because it wasn't classified as one, he does say that cannabis is, in fact, a performance enhancer; just not in the traditional, Lance Armstrong way. For Rebagliati, cannabis is more like a supplement because it's non-synthetic.
"It's all about repetitive and sustainable workouts," Rebagliati says. "As a professional athlete you're not just training for one week or a marathon for a few months, it's a lifestyle. After years of going to the gym six days a week, biometrics and endurance training, your motivation starts becoming work. In your 20s you're all gung-ho, but later after injuries and ups and downs with families, financial, the whole gamut, especially as a Canadian athlete, it's the motivation that really kills you."
Rebagliati says that cannabis can be instrumental in an athletic regiment. Motivation, dietary needs, and healthy sleeping schedules are all mandatory aspects of training. They can all be helped with responsible cannabis use. The stress, strain and psychological impact of competitive pursuits create specific anxieties and mental roadblocks, especially as athletes get older. Cannabis may be the key to unlocking those barriers. "That's why it's performance enhancing," said Rebagliati.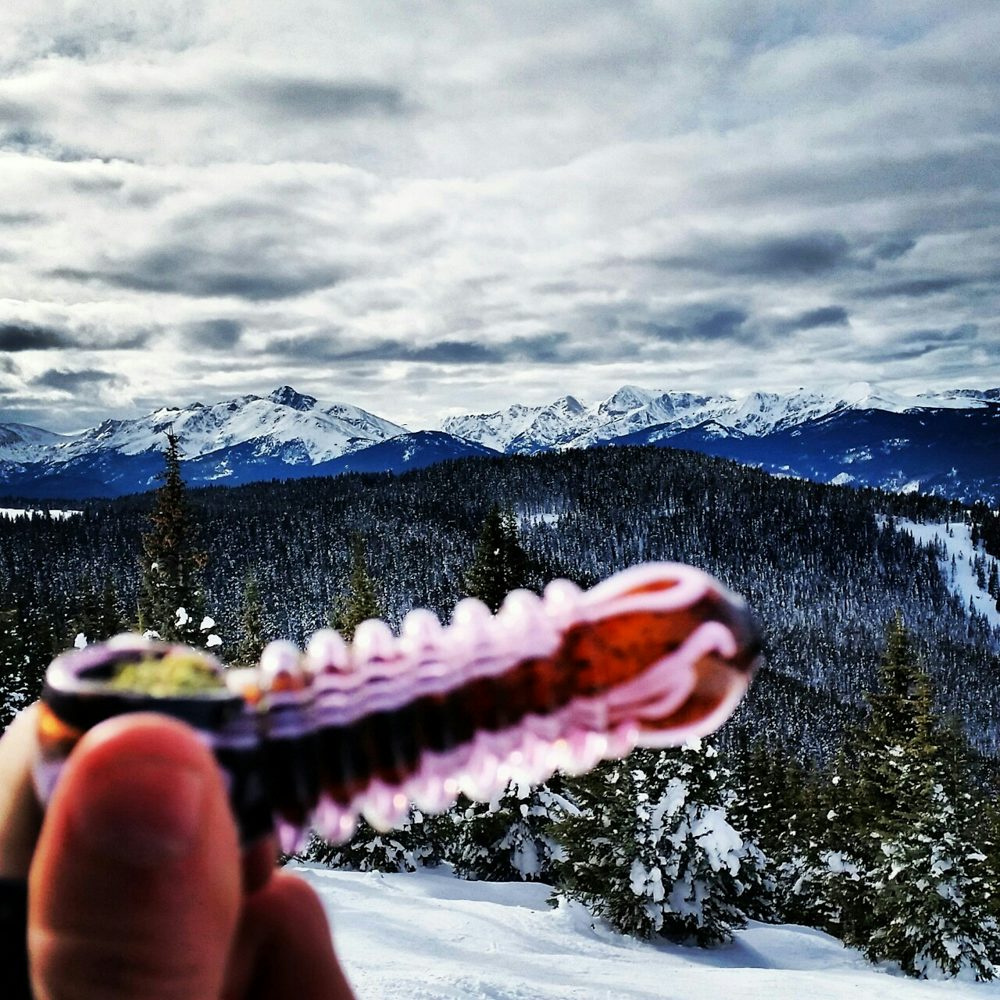 There are, of course, physical benefits to THC that may help athletes, but all of the science is extremely young. There are studies suggesting cannabis can help with the damage of concussions, and members of the scientific community are asking the NFL to reconsider allowing players to use to prevent the crippling effects of the game they play. It's a belief Rebagliati subscribes to. He claims that at one conference he and an NBA coach did a 50-yard dash, self-medicated, and then ran the 50-yards again and was a tenth faster. Anecdotal, but Rebagliati thinks there's something to it. And as restrictions loosen with the growing legalization researchers have a responsibility to try and prove it.
Human Cannabinoid Receptor?
"We have a cannabinoid receptor throughout our body," says Rebagliati. "We basically are walking around cannabinoid deficient, because of prohibition."
Rebagliati's mornings often begin with cannabis-infused coffee or green smoothies. Some studies have stated that the inherent side effects of smoking may counteract some positive effects of cannabis. This is why a growing number of athletes ingest THC through oils, edibles or inhale it through vaporizers. Research confirms that vaping weed significantly decreases the risks of respiratory problems. In light of a more active clientele,  new products aim to break the couch-locked stoner stigma of the past. There are now vaporizers, like the Da Vinci IQ that can be linked with phone applications to better control the effects of smoke inhalation and make it easier for athletes to pace themselves for the appropriate training intake. "If you just have one extra puff of a joint, you can tilt the scales in the other direction," said Rebagliati.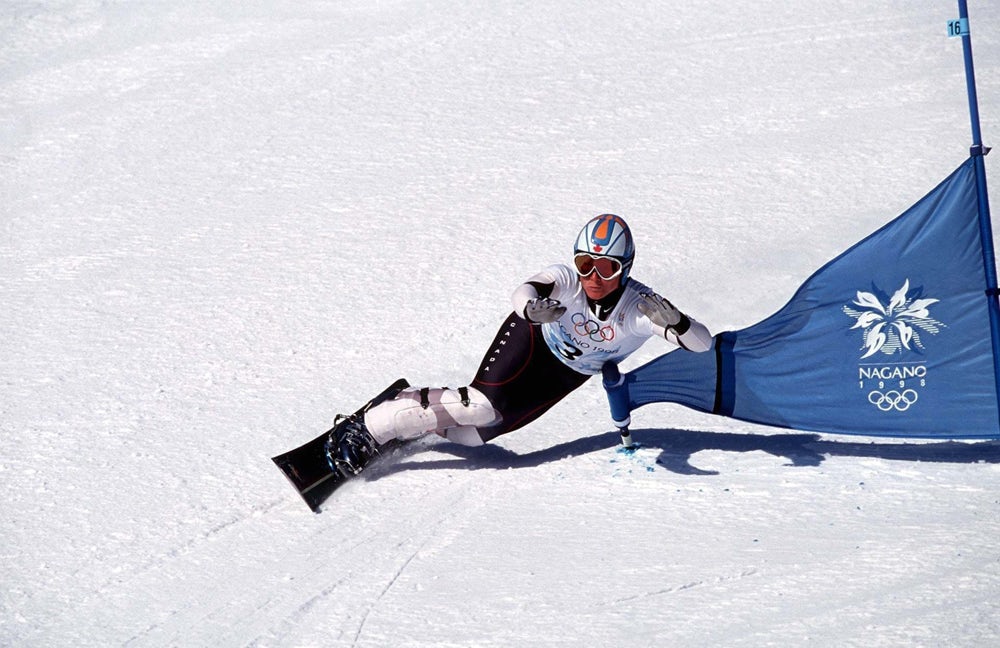 Despite the weakening stigma, there is a prejudice that still exists in the professional athletic world. Especially, when it comes to sponsors. Large companies like the pharmaceutical giant Pfizer used to toss Rebagliati a few grand for public appearances. After the controversy, when Rebagliati became more public about the health and fitness benefits of incorporating cannabis into training, they stopped calling.
Rebagliati says that while established and financially well off athletes may be more relaxed with statements about cannabis use, many younger athletes would be terrified at the thought of coming out of the cannabis closet. Even as recently as 2015 UFC suspended Nick Diaz for having cannabis in his system.
Rebagliati thinks we're at the tail end of this chapter. A year after suspension, Nick Diaz smoked a vape pen at the post-UFC 202 press gathering telling reporters "It helps with the healing process and inflammation and things like that, so you want to get these for before or after the fights, in training. It'll make your life a better place."
Reefer madness took off in the 40s, and the capitalist market built itself around those promoted fears. As fears ease, the new generations of athletes may get to step out of the cannabis-closet and be free to access medical benefits of cannabis without the risk of having to fight to keep their medals.