I'm not sure if Marshawn Lynch has smoked this weed, but considering his post-touchdown treat of the colorful candy, I'm sure Blue Zkittlez would capture his attention. 
It will also capture yours, with its strong fruity fragrance and heavy-hitting effects that make this Indica-dominant hybrid so appealing. The effects aren't exclusively the type you might associate with an Indica, as there are also many reports of an incredible cerebral high and even a boost in sexual energy. 
Let's dive into the strain that might not be a sugary snack, but has a great chance to be the rush you're seeking. 
Love At First Sight
These nugs are a bright, beautiful green that pops next to the shades of blue and orange that make this strain similar to a piece of fruity candy. Let's talk a little about where this strain comes from before we dive into its features. 
Blue Zkittlez Strain Origin
The lineage of Blue Zkittlez is pretty fucking yummy. An offspring of Zkittlez and Blue Diamond, this fruit bowl combination exudes a fragrance that stings the nostrils (in a good way.) Blue Diamond is the descendant of Diamond OG and Blue Dream, giving it a nice, even hybrid feel. 
The other strain that parents Blue Zkittlez is easy to guess, not only by the name but the matching effects. It passes down the ability to give waves of euphoria and creativity, followed by a tranquil and soothing sensation throughout your body. What a special strain Zkittlez is. A cross of Grape Ape and Grapefruit, this lineage is producing constant gems.

Blue Zkittlez Terpenes
Strain Effects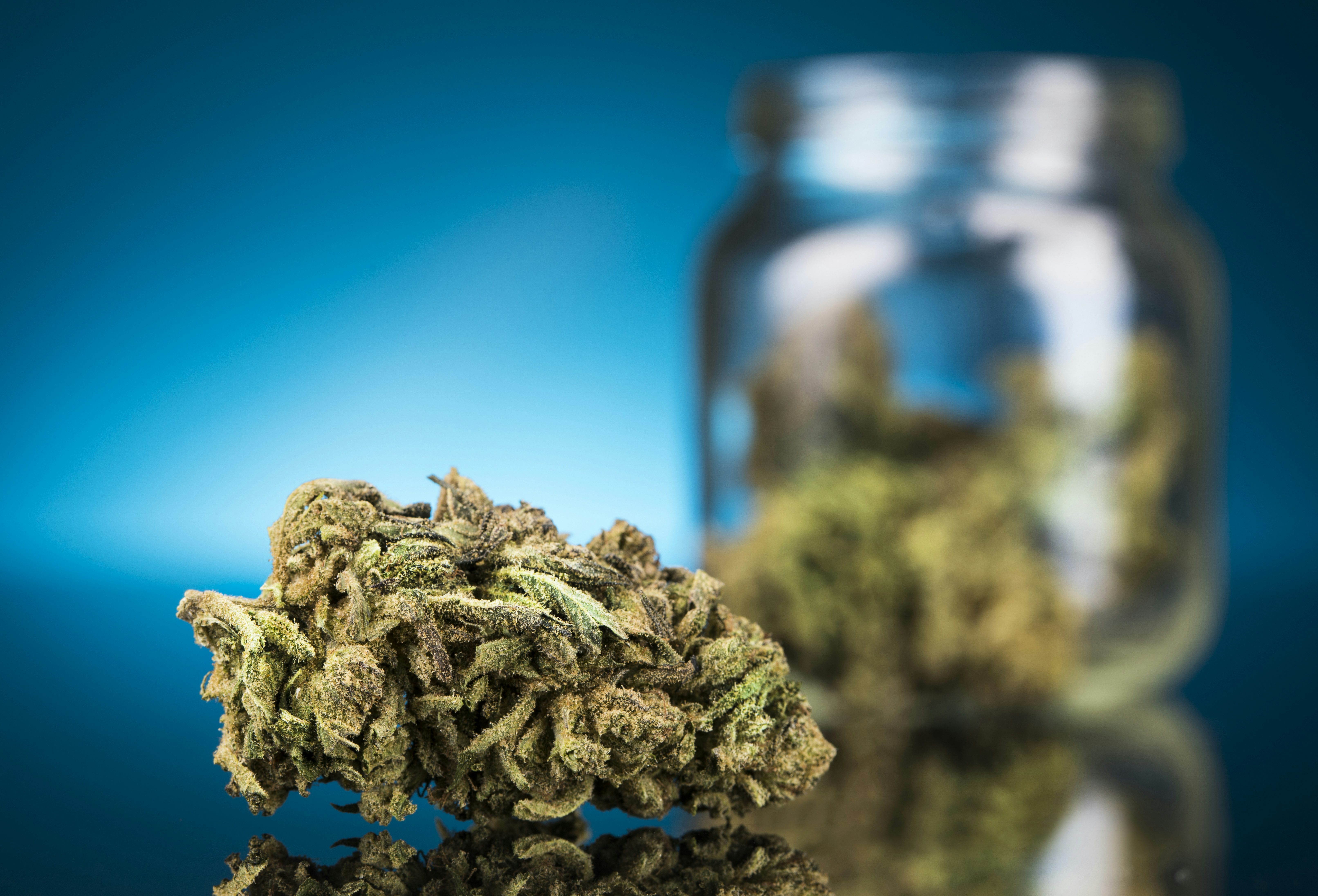 As discussed above, this strain leans more towards relaxation and even borderline sedation. However, more uplifting and euphoric effects are also present due to its lineage. 
We all have a little piece of our ancestors in ourselves (that's why I still yell at the television during sporting events) and this strain is no different. Here are some of the more favorable effects that Blue Zkittlez is known for:
Some of the less appreciated effects of this heavy Indica hybrid are:
Dry mouth

Dry eyes

Dizziness

Sleepiness
Fragrance
This sweet, aromatic strain is one of the more appreciated whiffs you'll ever take from a dispensary jar. There is an earthy smell that mixes with the pungent fruity profile, giving a nice balance and pleasant aroma. Good luck turning down this treat.  
Flavors
Your sweet tooth will be satisfied with this strain that gives off a sweet candy taste with the citrus undertones that make this a delight to smoke. Blueberry and candy are the main flavors here, but there are also citrus, grape, and diesel undertones that have been inherited from the strain's ancestors. 
Growing/Flowering Time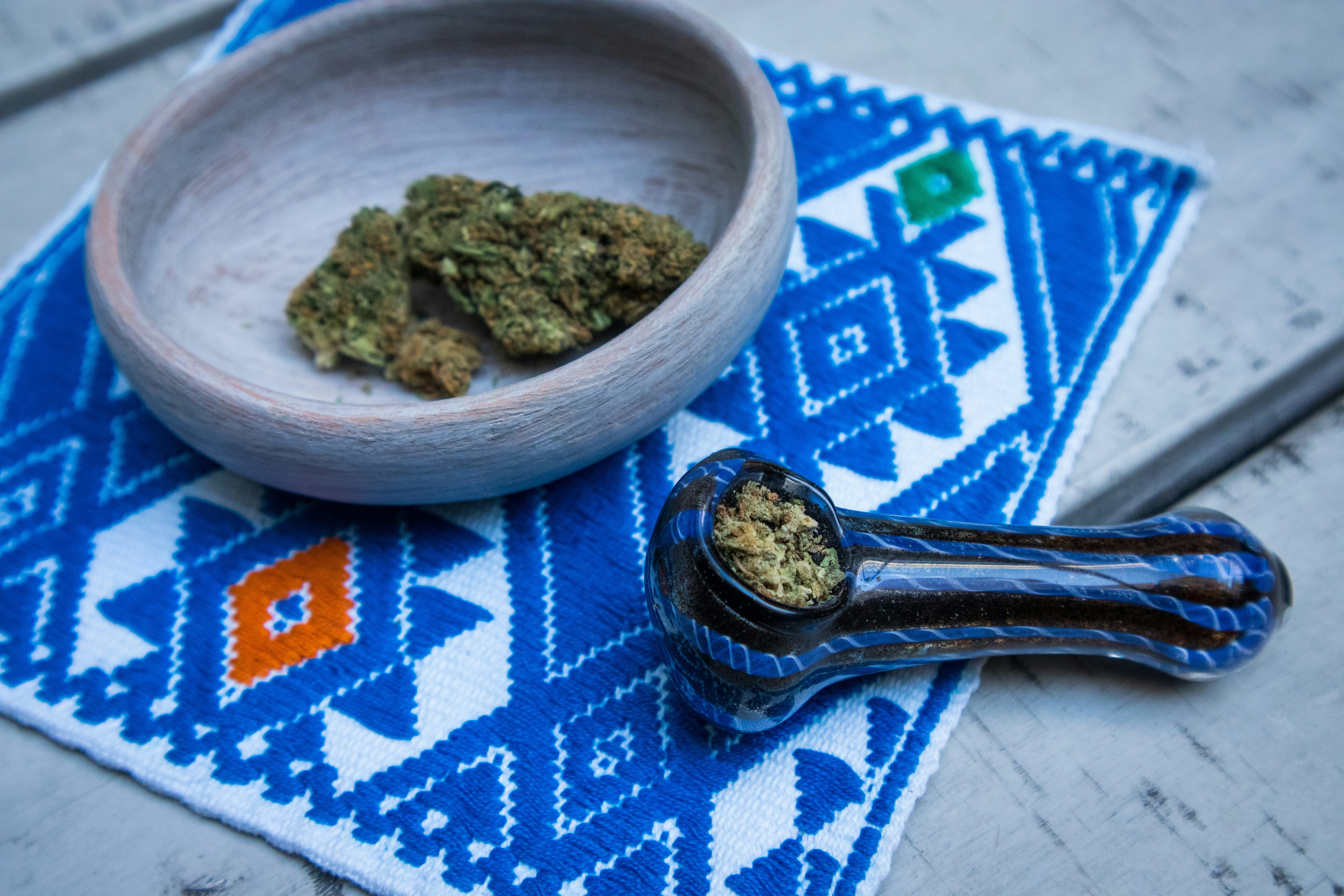 If your thumb is more cyan than it is green, have no fear, this strain is known to be a great companion for those still learning the ways of the grow. This is due to the plant being extremely strong and bountiful, with large harvests in store for those who put in the work. 
The strain grows thick branches and has a bushy framework that will need some snipping and trimming to keep the plant comfortable. If growing indoors, you'll want to start harvesting around the 8-week mark, and for the outdoor breeder, make sure to pluck your plants before the late September/ early October period when the colder weather transpires. 
Binoid Blue Zkittlez Premium THC-O Cartridge
Binoid has been showcasing its products that contain a variety of Cannabinoids, each having different effects than your typical THC. This cartridge features one of their most popular extractions. Those who are not familiar with THC-O, we've got you covered with your introduction to this half cannabis/half psychedelic high that you need to try.
I Love Growing Marijuana Zkittlez Autoflower
Offered in quantities of 5,10, or 20, these seeds come with a guarantee that they will spout, or the company will send you more. Shipping to the U.S. is free, so you can get these fast-growing seeds that reportedly sprout in 8-10 weeks.