Strawberry Gelato is perfect for when you want to get a buzz and stay productive during the day. It has a relaxing and euphoric high that allows you to stay focused and at your creative best. This is an excellent strain for alleviating stress, anxiety, fatigue, depression, and lack of appetite. It leaves you with a well-balanced calm and energized feeling.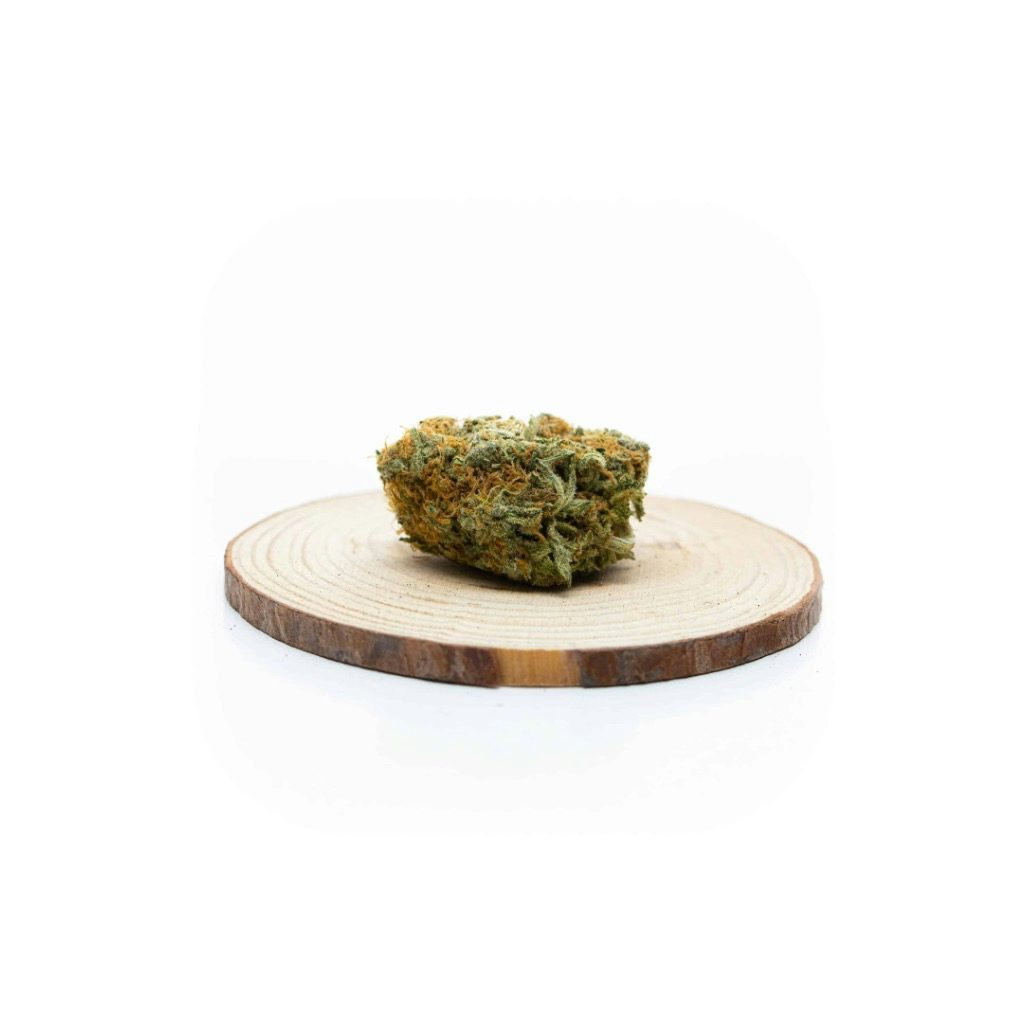 Strawberry Gelato Strain Lineage
Strawberry Gelato is a hybrid with 55% Indica and 45% Sativa. This strain traces its lineage to two popular strains, Gelato and Strawberry Cookies. 
Gelato is an evenly-balanced Indica and Sativa hybrid that is known to produce a relaxing and euphoric high. This strain is also known as 'Larry Bird' and 'Gelato #42.' Strawberry Cookies is an Indica dominant hybrid that is known for its energizing effect. The fusion of these strains is what gives Strawberry Gelato its unique terpene profile and effect. 
Strawberry Gelato THC/CBD Content
Strawberry Gelato has a high level of THC. On average, Strawberry Gelato has a THC level of about 20%, but it can go as high as 30%  sometimes. This strain has a low CBD level. On average, the CBD level of Strawberry Gelato tends to be around 0.3% and can go as high as 12%. 
Strawberry Gelato Strain Effect
As an Indica dominant strain, Strawberry Gelato doesn't leave you feeling couch-bound. This strain will have you feeling relaxed, energized, creative, and focused. This is a good strain to use when you want to remain active. Strawberry Gelato has a mellow high that creeps up on you. You'll notice that your body is relaxed and there's a buzz in your head but it doesn't leave your eyelids drooping. You'll look fully alert although you're high and chill. It will stimulate your senses and make you feel euphoric. Strawberry Gelato is perfect for when you're going to a social event or just want to hang out outdoors or go on an adventure.
Strawberry Gelato Strain Flavors
Strawberry Gelato has sweet, strawberry notes with an earthy herbal flavor. The terpenes present an accurate strawberry flavor. And the cannabis flavor is still present. Strawberry Gelato is one of the strains that best captures that elusive strawberry flavor. There is a faint hint of citrus in the mix.
Strawberry Gelato Strain Aroma 
Strawberry Gelato has a sweet, fruity aroma. It smells a bit like strawberry gelato with that characteristic cannabis skunk aroma. It reminds me a bit of the smell of strawberry ice cream. 
Strawberry Gelato Strain Info
Strawberry Gelato can be grown indoors or outdoors. It is a short plant with thick stems and strong branches that grow very wide. The plant produces plenty of deep green leaves that tend to be very broad. Strawberry Gelato trees give off a distinct fruity aroma. The flowers grow in dense, round balls. 
Where to Buy Strawberry Gelato Strain
You can get Strawberry Gelato from different weed shops. It may be branded under a different name but it will always be indicated whether the product is a Strawberry Gelato strain. Backpackboyz, Gas House, GAGE, and Puffland all sell Strawberry Gelato.