Whether you want to grow your own herb for fun, profit, or medicine, there is no point wasting your time and money on meager results. If you decide to grow, you want to grow as much as you can, and that takes help. Here are 7 grow hacks to give you the edge.
1. Go hydro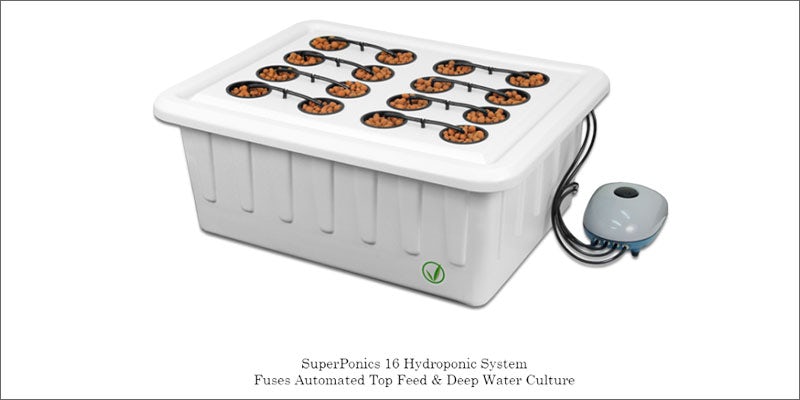 Soil growing seems intuitive. Just put the plant in some dirt and add water. But to get the most yield out of your space, you will want to go with hydroponics. Your plants will grow up to 5 times faster, you don't have to break your back lifting and mixing soil, and you can automate feeding to let you sit back and relax.
2. Go cloning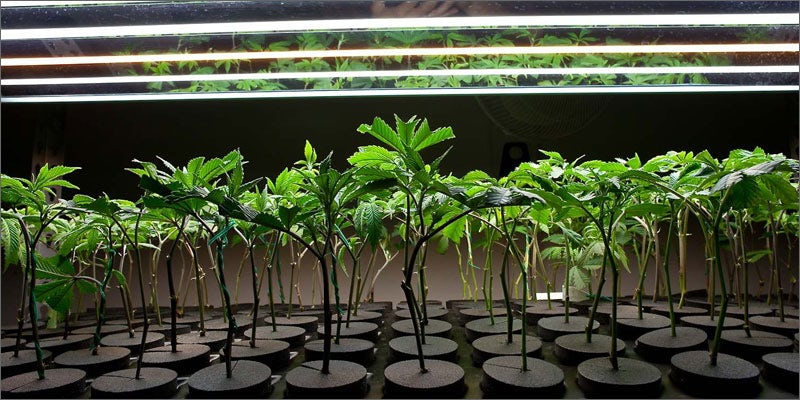 Seeds give different plants every time. With clones, you get dependable results crop after crop. Find the perfect strain and keep it forever by cloning. Your crop rotation will be faster, meaning more medicine in less time.
3. Go LED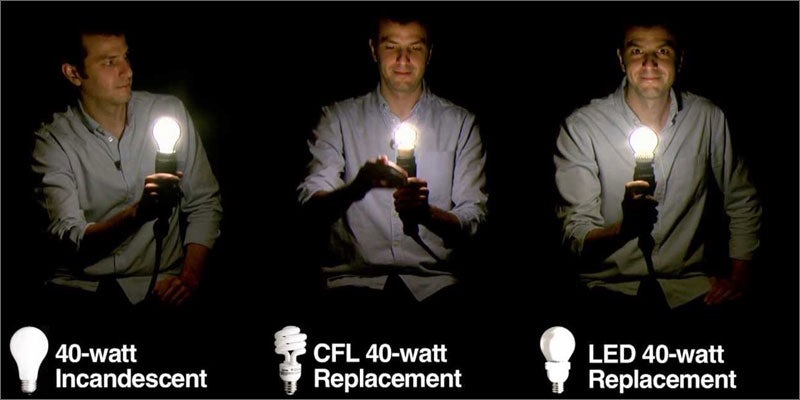 High power lamps suck up the juice and spit out heat. CFLs have to be constantly moved, and a good grow takes lots of them. The best investment, giving you the best yield, is a state-of-the-art LED indoor grow box. Kind LEDs use half the energy of HPS and yields more per watt. They also give the perfect spectrum, so plants get better quality light.
4. Go stealth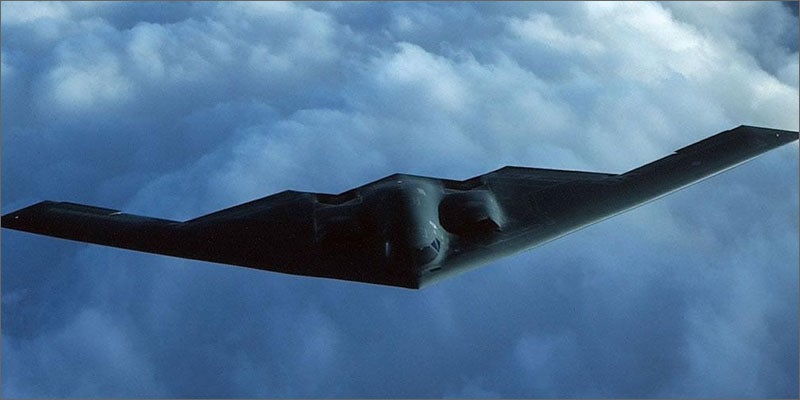 Whether you live in a legal area or not, you don't want the world knowing you grow at home. Odor control makes the difference between a clandestine experience and unwanted attention. Cheap equipment tends to be loud. If you want privacy, you need quiet fans and filters. You also want the right size for your space, and that takes some math.
5. Go smart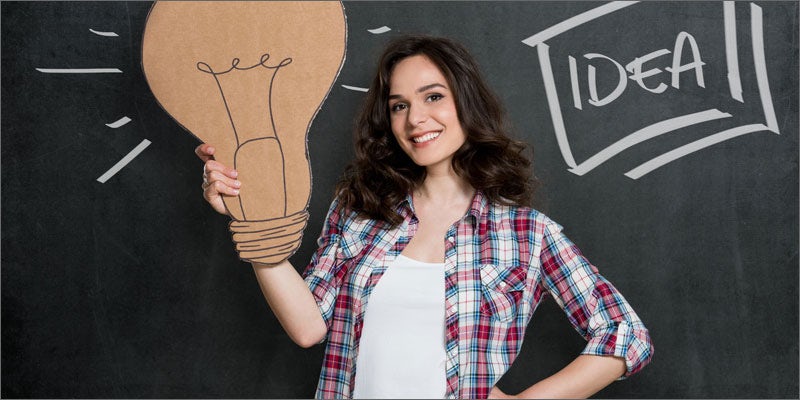 You wouldn't try to build and fly a plane without knowing every step, why try it with cannabis? Do your research, or better yet, get an all-inclusive pot growing guide and how-to instructions from the pros. Putting everything together takes time, research, and lots of shopping.
6. Go grow box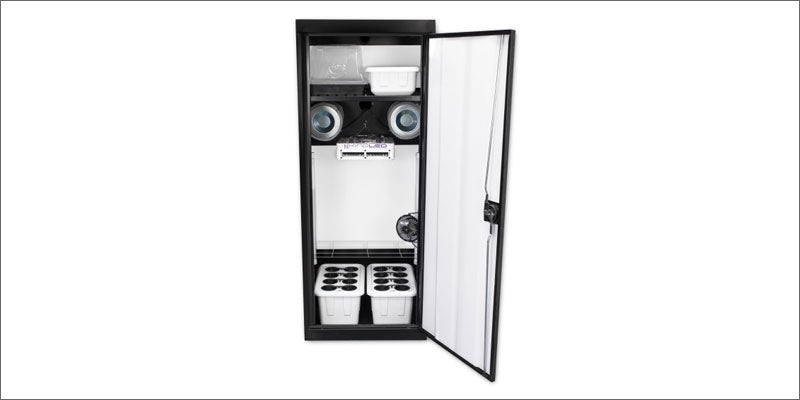 Converting a whole room can cost tens of thousands of dollars to get professional results. Doing it cheap leaves you with cheap, and potentially dangerous results. Wiring and water don't mix. Save the headache and invest in a complete grow box system. The time saved on shopping and setup alone will be worth it.
7. Go SuperCloset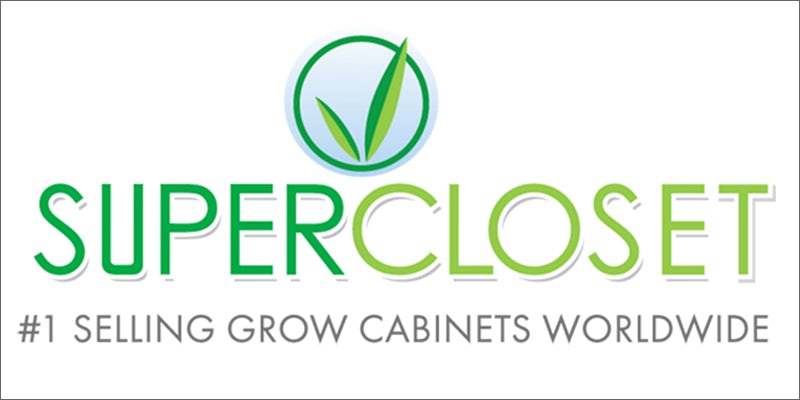 If you want to get maximum results, and quality equipment, go with the best. SuperCloset is the only A+ BBB rated company in the industry and have been in business since 2000. Who says they are the best? Well, High Times has given them the award… 13 times!
You always have an expert on-call with industry leading Life Time Grow Support. They take the guesswork out of growing. All their products are designed and built with cannabis growers in mind, especially beginners. The best of the best, however, is the  SuperStar 3.0 LED Grow Cabinet. Everything you need comes in one package.
Only SuperCloset designs and professionally assembles their grow boxes with every component imaginable including air-filter, nutrients, timers, and growing medium. They guarantee their products to grow easier, bigger, healthier, and better than any other grow boxes or systems! Automated grow cabinets let you devote just minutes a day into huge yields.
Have you set up a grow room or closet from scratch? How much time and research did you have to do? Would a complete system have been easier? Tell us on social media or in the comments below.