Anxiety sucks. Humans have come up with thousands of possible remedies to deal with it but what about our furry friends? Thanks to CBD for pets, your lil bow wow now has an alternative way to finally relax. Even though CBD has no psychoactive effects, it works effectively to fight pain and create calmness in pets. That is why more and more veterinarians are co-signing on treating animal ailments with cannabis. 
All vendors of these terpene-laced treats offer specific dosing guides for owners to be cautious. They also—unlike some edibles for humans—steer clear of high THC doses as THC can be toxic for dogs. According to holistic veterinarian Dr. Robert J. Silver: "In dogs, in particular, the high-CBD, low-THC hemp plant is much safer to use in pets than the high-THC marijuana strains."
CBD and hemp products are legal to ship in 50 states so if your pooch is having health problems consult your vet and then check out these brands.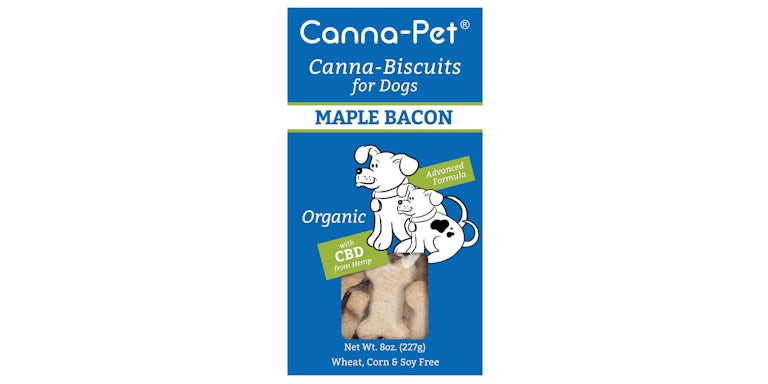 Canna-Pet canna-biscuits are available online. Each organic treat has a mix of hemp and terpenes with Maple Bacon your little buddies will love. 
2. RxCbd-Hemp for Dogs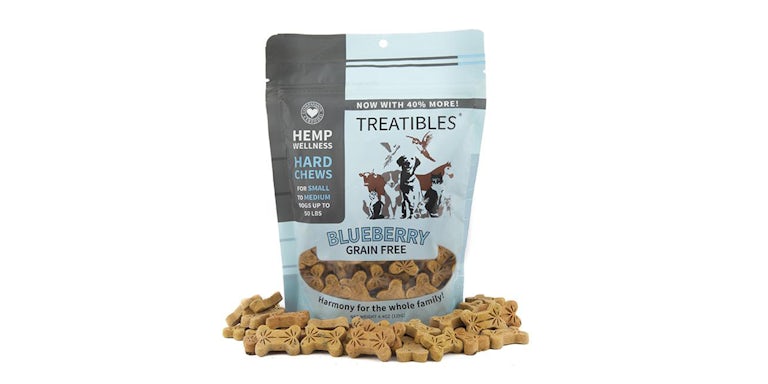 Gluten Free and chicken-flavored, these munchies are sure to be a hit with your barking bro. They're handmade with organic flax seed, which has Omega 3's for healthy fur too.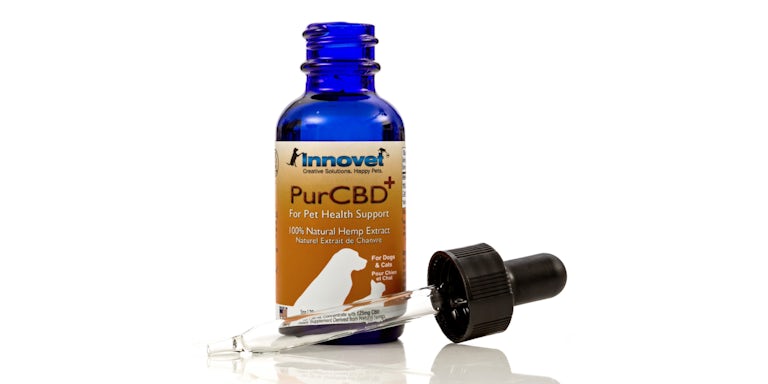 This oil, derived from a hemp-based phytocannabinoid, treats inflammation for pets with arthritis and other aches. It mixes in food for easy administration.
Mindful Paws are plant-based, vegan treats to help your dog calm down. They reportedly help with sleep, anxiety, and pain, among other conditions.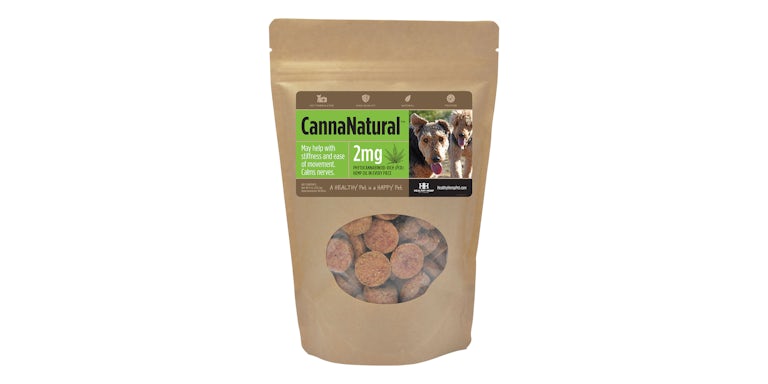 These hemp oil treats were made with love by a pet owner who couldn't find anything to treat his dog Mya's pain. They have no additives or fragrances and a full list of their ingredients can be found here.