For some cannabis connoisseurs, a pipe was the very first smoking tool to get them high, while for others it's always been their favorite way to toke because there's nothing to them. When you need a hit, you pack a pinch of bud into the bowl, light it up, and the rest is smooth sailing. But they aren't just convenient, they're unique. Pipes come in so many shapes and designs, and they're made out of all kinds of materials, from glass to metal to wood. They're practically a collector's item because the variety is endless, and it just keeps growing.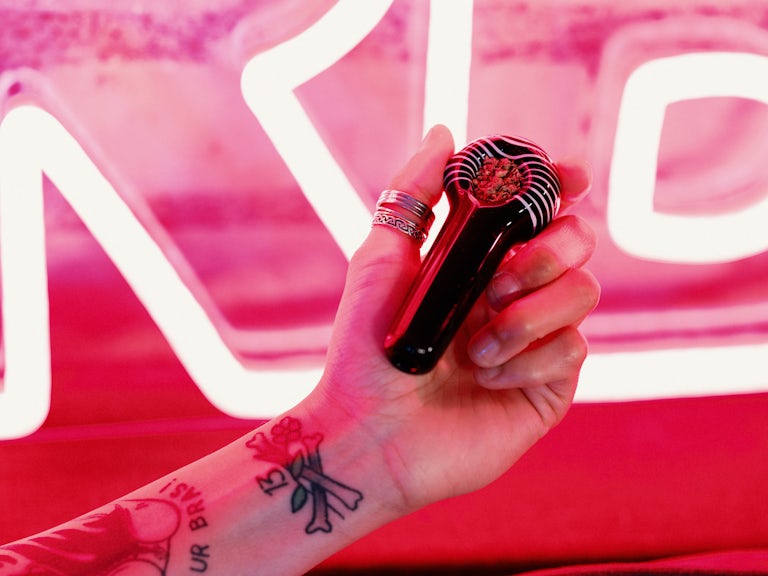 If you don't have a pipe already then you should. It might not compare to your favorite bong or techy vape, but not every occasion calls for something extravagant. A good ol' bowl, however, is perfect for any event. It's never too big in size to carry along with you; some are just more travel-friendly than others. Plus, it's easier to share. You don't have to worry about their battery dying because there isn't one, and they're comfortable to hang on to and not hard to pass either.
When you're ready to purchase your very first pipe, or if you ever feel like treating yourself to a sweet new weapon to compliment the rest of your arsenal, check out all the best pipes below, picked out by fellow pipe fans:
3" GRAV Hammer Bubbler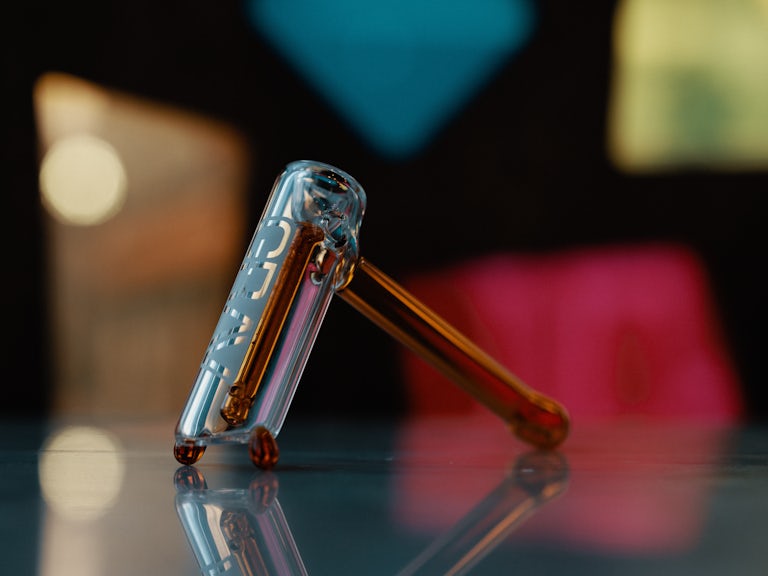 When it comes to cool clean draws, the bubblier, the better. The GRAV Hammer Bubbler cools every draw by diffusing smoke through water, filtering out impurities all the while. It offers a similar rip as a bong but is far more fit for travel. The GRAV Hammer Bubbler is a stand-alone tool, too. You can set it down on any surface between uses and worry less about it rolling off and shattering. Not to mention, it's clumsy-friendly and easy to grip with its strong and stable, handheld body.
Marley Natural Smoked Glass Steamroller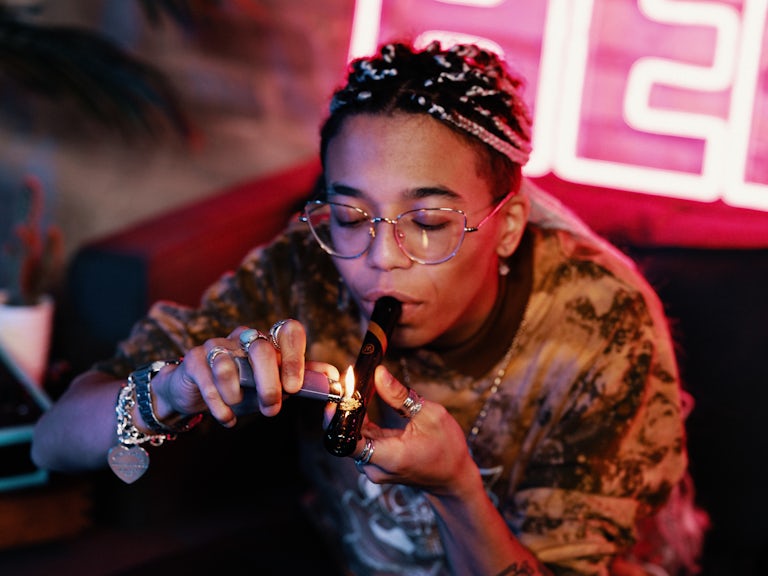 Smoke with style and sophistication with the Smoked Glass Steamroller. Adorned with black and gold accents, this steamroller from Marley Natural delivers a gust of milky-smooth smoke with every light that hits the throat just right. Its slim and sleek design, along with its thumb-press bowl, makes every smoke session as convenient and effortless as it is beautiful. You can easily slip it in and out of your bedside table, or keep it in your pocket until duty calls.
GRAV Labs Helix Mini Classic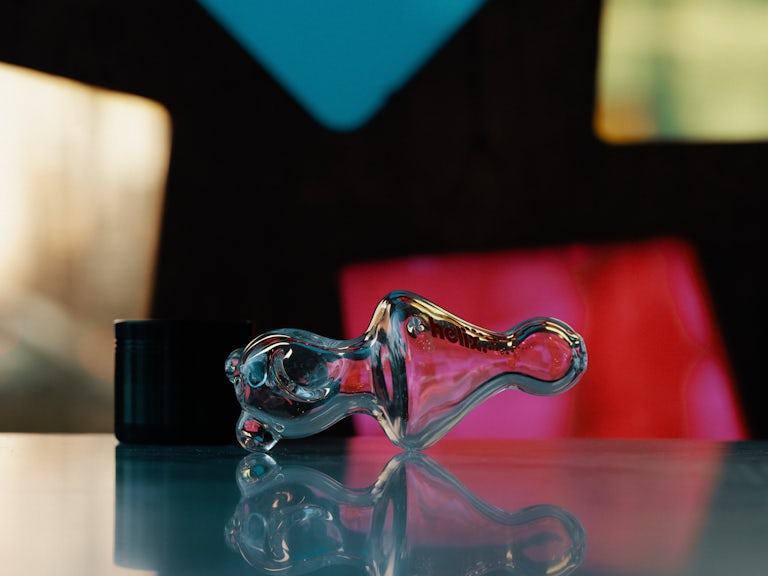 Miniature, but forceful, the GRAV Helix Classic Mini knocks for a pipe that's almost as small as a lighter. It's a show-off too with its insane spinning smoke action, which is mesmerizing to watch whip around the three micro-holes while you blaze, transforming the Helix Classic Mini from clear to milky in an instant. The hits are incredibly crisp and smooth thanks to the micro-holes. Between the comfortable draws, impressive performance, and portable size, this fun-size ripper may wind up being your new daily driver.
Cactus Farbod Ceramics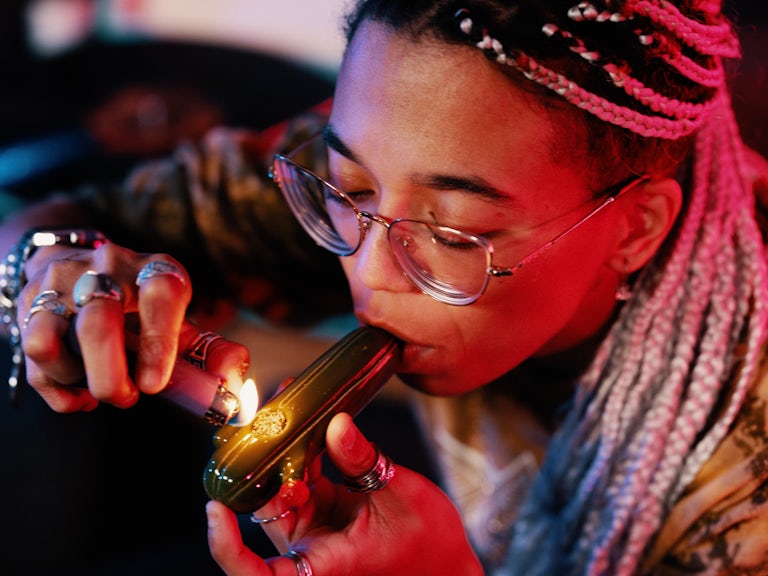 Farbod Ceramics has a cactus that isn't a prick, far from it actually. Their cactus pipe is porcelain and smooth, and comfortable to hold. It's much more of an aesthetic than a houseplant cactus. It doubles as decor and a pipe. When you're through with your smoking ritual, you can put it on display it on your bookshelf or desk to add a little fun and uniqueness to the room.  
Twisty Glass Blunt 7pipe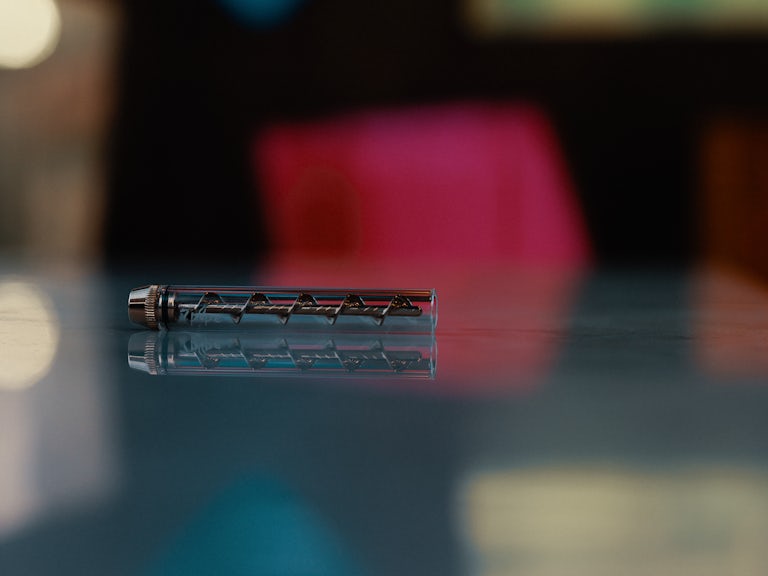 Revolutionize the way you smoke blunts with 7pipe's Twisty, the sexy and smooth version of an L. Both tobacco-free and paperless, the Twisty requires no rolling skills and is lighter on the lungs. Besides that, it can reused time and time again, and you can't ever mess it up. To smoke the Twisty, you remove the cap and screw, fill it with herb, twist the screw back in and replace the lid, and light it up. When it's ash time, merely twist clockwise, dump them out, and a fresh green pack will be ready to burn. Just like that.
Super Mushroom T-Rex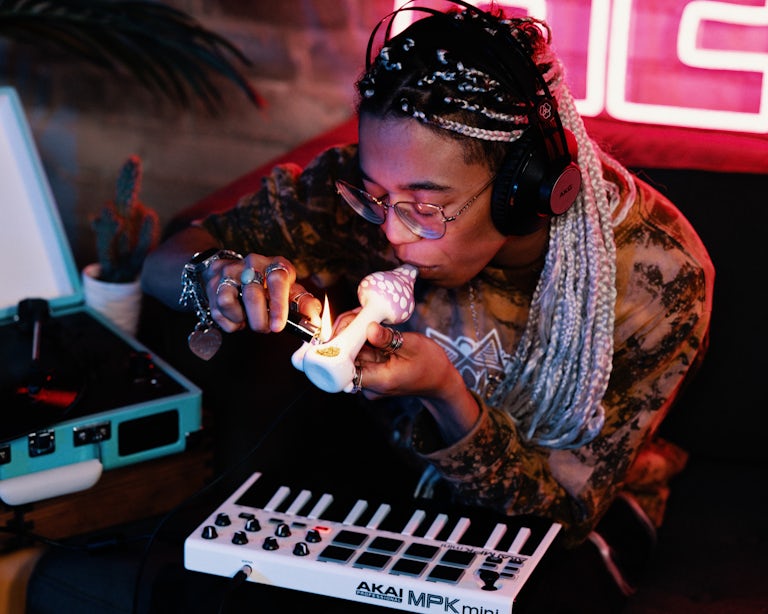 Whether you want a pipe to remind you of your favorite Mario video game or your favorite fungi, the Super Mushroom Pipe by T-Rex will make for a nifty and nerdy addition to your collection. What's cool about this piece is it stands proud like a shroom on its own. It's nothing to place it somewhere for show. Its creative and trippy design makes it a disguisable trinket when you're not setting it ablaze.
4.5" GRAV Bauble Spoon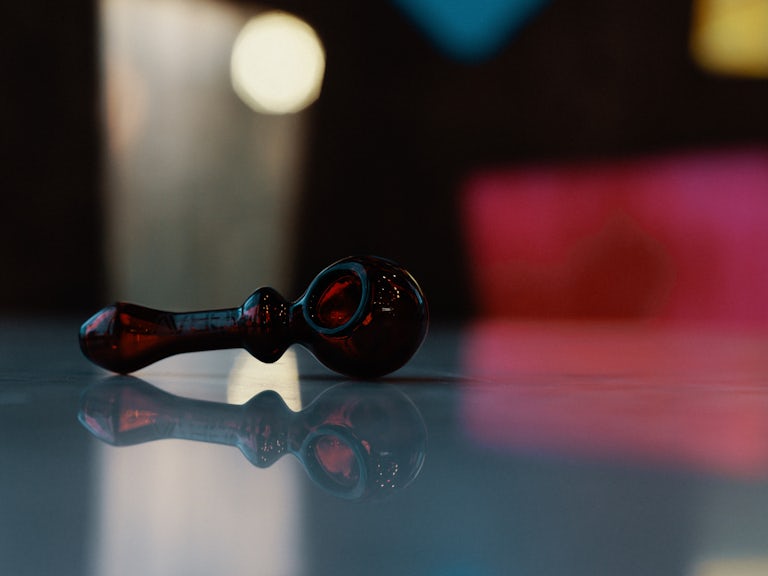 A session with your favorite herb doesn't always call for a fancy tool. Some smokers prefer to keep moments with Mary Jane as laid-back as possible. That's what makes spoon pipes like the GRAV Bauble Spoon such a classic. It's subtle but is an outstanding performer. Moreover, it has a large bowl that makes room for a generous helping of weed, providing multiple puffs from a single pack, and features an inverted ash catcher mouthpiece to keep burnt weed bits away from the tongue.
Faro BRNT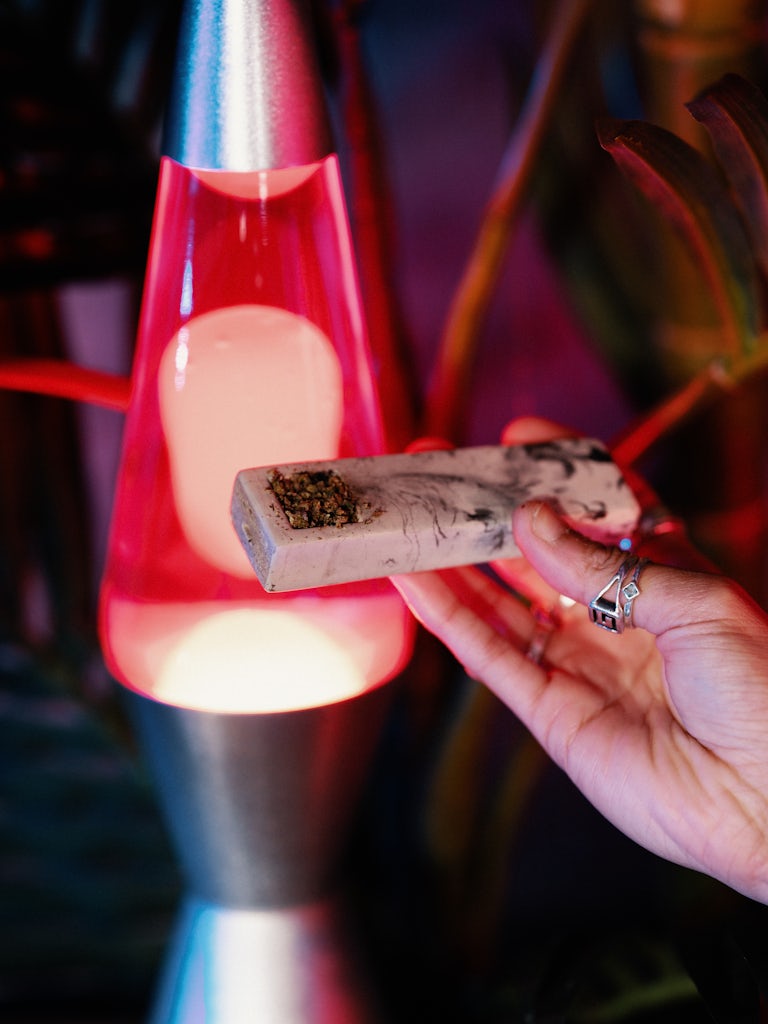 Functional meets chic with the Faro by BRNT. The Faro is a small, one-of-a-kind pipe made of concrete that's easy on the eyes and simplistic at the same time. If you're not fond of cleaning your smoking instruments regularly, then the Faro is perfect as it only calls for minimal upkeep. A little attention from a pipe cleaner, which comes as part of the package, here and there is all it takes to keep Faro clean and operating to best of its ability. That's a blessing considering this is a pipe you'll be eager to pick up daily being that it's gorgeous and powerful, yet uncomplicated, a rare combination in the pipe industry.
Have your own favorite pipe? Let us know in the comments and you might even make it on to this list.