Everyone has their favorite way of enjoying the herb. There are people who prefer joints, pipes, blunts, and bongs. With the legal market allowing people to experience cannabis better than ever before, a new genre has risen: Dabbers. If you prefer the concentrated power and flavor of dabs, then you will love this!
BuddaBox 710Box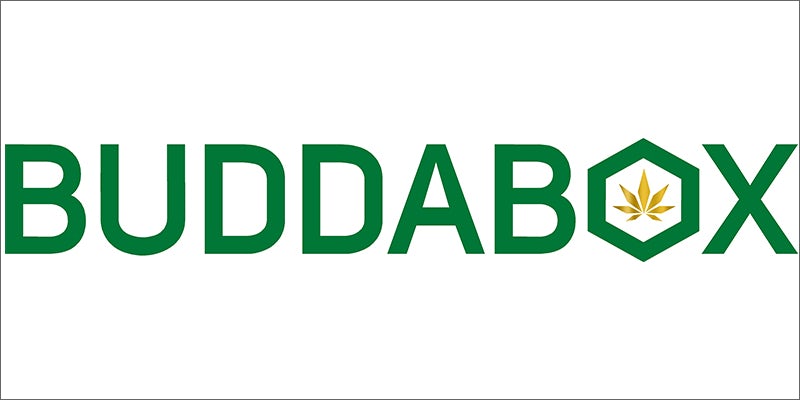 From the people who brought you the greatest monthly subscription box for cannabis-related gear comes the greatest dab box out there. Whether you choose a one-time or monthly subscription, you can get a 710Box of ganja goodies and each box is guaranteed to come with a new glass rig. The 710Box offers more dab-related stoner gear than any subscription box on the market.
Some of the awesome schwag you can expect in the monthly boxes include Nectar Collector kits, Baby Bottle Rigs, Six-chamber silicone Legos, slicks, scorch torches, dab tools, and so much more! Last month the kit featured a honeycomb percolated rig and giant dab mats among many other crazy items.
The best for many reasons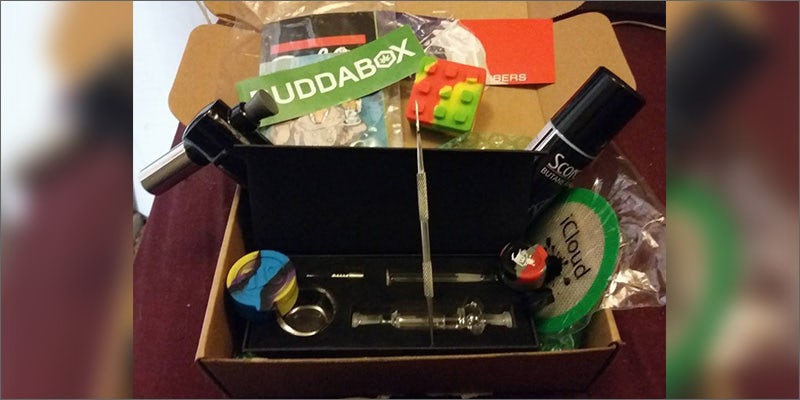 "We created BuddaBox for people like us. People that hobby, even obsess over their 420 experience. It started when we got tired of paying a fortune for simple essentials. So we met with suppliers and launched this club, all so you can have a better experience.

We are a proud team of Stoner's, dedicated to our craft. Everyday we scour the industry for the best, most unique 420 items available. Each month we curate a new box with different 420 items and gear just for you." – BuddaBox
On top of the sweet goody box, BuddaBox backs up their product with top-of-the-line customer service, and offer a guaranteed piece in every box, even their lowest priced box! Free shipping, complete discretion, and a money-back guarantee are just icing on the cake. They are the most responsive 420 subscription box out there with Facebook messaging, phone support, and email. Their SnapChat is the best! Add them to get an inside look at the team, warehouse, product sneak peeks, special deals and more @buddabox420.
What people think about BuddaBox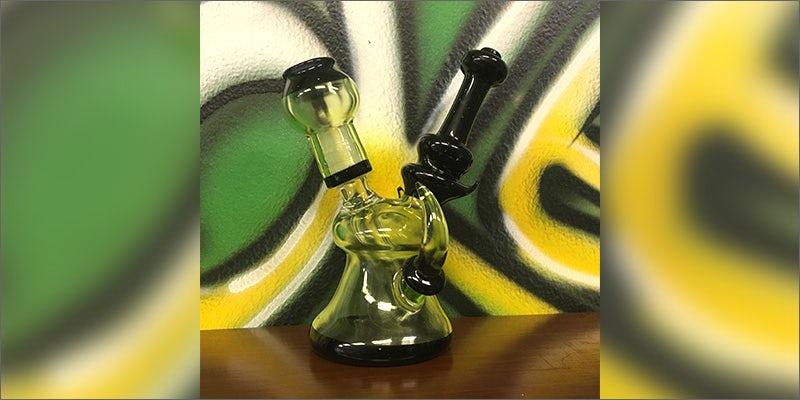 Check out their YouTube to see unboxing videos from loads of raving fans. There is a huge community of members out there who upload photos, videos, and "product reviews". The guys at BuddaBox are always adding clips of the HUGE hits you can pull off of the Heady pieces on their Snapchat! Join now and enjoy all your 420 & 710 essentials at 60% off retail.
"This box is F****** AWESOME!" – High Times
Want to get a better idea of what to expect in a 710Box? Check out this unboxing video they made of the March Box.
Special offer
Right now, you can log onto BuddaBox.com and enter the promo code BUDDABOX10 for 10% off your first-time subscription. That's right, for new members, you can get the best of the best for even less! Head on over to www.BuddaBox.com, or check them out on Facebook or SnapChat! The only thing you have to supply is the weed! Happy toking!
Do you have a BuddaBox dab rig? Upload a video of the biggest dab you can handle on social media or in the comments below.