There are a ton of great reasons to buy autoflowering and feminized cannabis seeds. However, to get seeds that really perform, you have to find a great breeder. Crop King Seeds is a cannabis seed bank that specializes in feminized and autoflowering seeds, and their expertise can certainly save you a substantial chunk of change. But, are feminized seeds worth all the hype? Crop King certainly thinks so. Here are the top 5 reasons to buy and grow feminized cannabis seeds.
1. Save money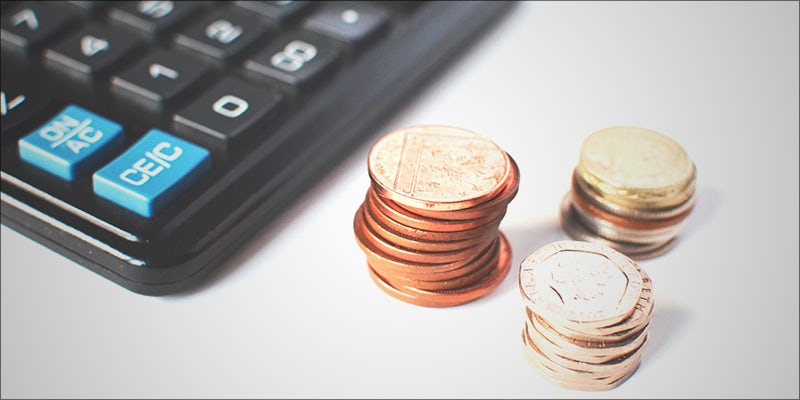 An ounce of cannabis can cost over $300. For regular cannabis consumers, this can get a little pricey. This may be especially problematic for medical cannabis patients, who cannot pay for their herb with health insurance.
One round of Crop King Seeds' Green Crack, for example, can produce up to 21 ounces of flower in an indoor crop. Crop King Seeds is a cannabis seed bank with a great reputation. A pack of five feminized Green Crack seeds starts at $65.
While there are startup costs involved in growing your own cannabis, switching to a do-it-yourself approach will most likely save you thousands of dollars in annual costs.
2. Fast and efficient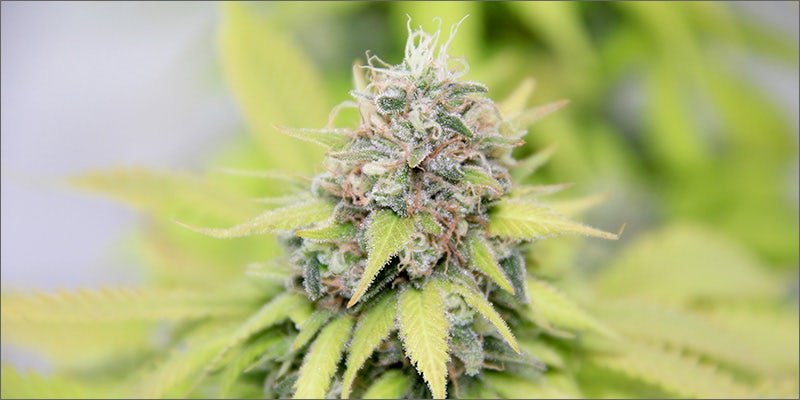 Certain cannabis strains grow faster than others. Typically, strains classified as indica are faster to grow, while strains classified as sativa have longer flowering times. Crop King Seeds offers a variety of feminized and autoflowering seeds, which speed up the growth process.
Their feminized Green Crack, an Afghani and Skunk offspring so delicious that Snoop Dogg himself gave it a name, flowers in a short 9 to 10 weeks. Their White Widow, which comes in both autoflowering and feminized varieties, flowers in a short eight weeks and produces 250 grams per square meter indoors.
Crop King Seeds' autoflowering cannabis seeds contain ruderalis heritage, shortening the flowering time and making them fast and efficient.
3. Always female plants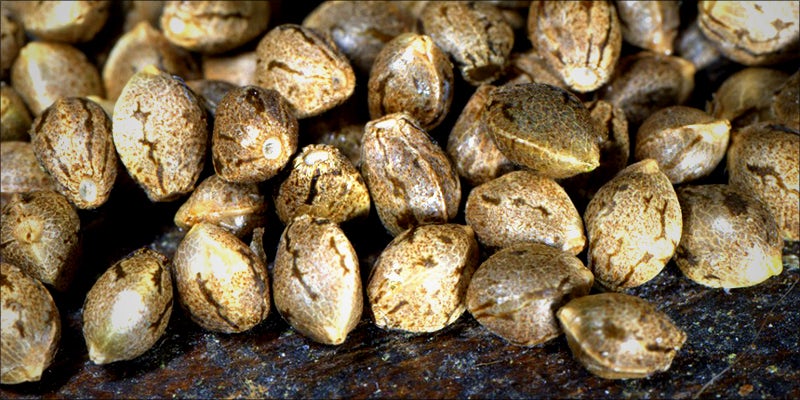 There is one obvious reason for growing feminized cannabis seeds: every single plant will produce resin-laden bud. However, before buying seeds, it's important to do some research.
Some seeds will out-perform others. Crop King Seeds' Green Crack is extremely high yielding. Producing up to 600 grams per square meter indoors, and 300 per plant outdoors.
Packs of non-feminized seeds typically contain about half male plants. Male plants do not produce the harvestable bud that is used for smoking and in medicines.
Going with feminized cannabis seeds from the get-go means that you get significantly more bud for the price.
4. You control the growing environment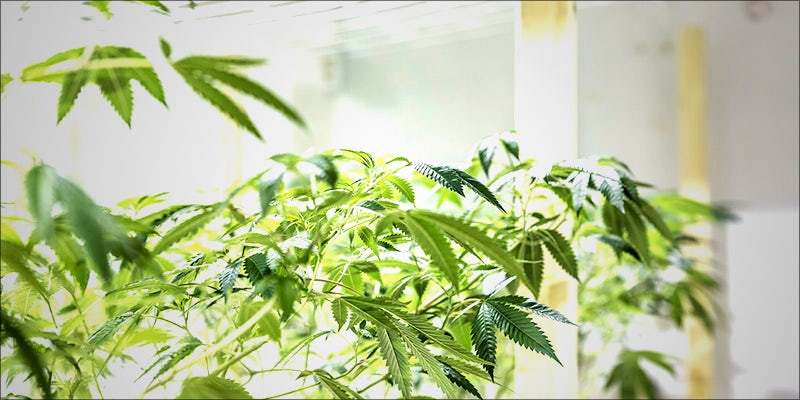 Recently, recreational cannabis states have been expressing concern over the levels of residual pesticide found in cannabis bud. While states are implementing strict quality testing standards, the only way to know for sure what went into your flower is to grow it yourself.
No matter what kind of seeds you buy, growing at home gives you the ultimate control over all stages of the growth and processing cycles. That can seem a little intimidating when first starting out, but Crop King Seeds' feminized and autoflowering cannabis seeds are bred to be resilient and easy to grow for first-time growers.
So resilient that Crop King Seeds has a minimum 80% guarantee germination success rate, which means they stand behind their customers and products.
While novice and experienced growers alike have reason to love these seeds, Crop King Seeds are particularly great for those just getting started, who want to cultivate a vigorous strain like Green Crack with ease.
5. Online ordering is safe and discrete
Ordering seeds online from a reputable source, like Crop King Seeds, is the best way to get the original genetics of your favorite strain every time. While dispensaries, coffee shops, and social clubs typically offer wide selections, it can be difficult to find exactly what you want in stock, for a good price.
Crop King Seeds offers discrete packaging and is the only seed company to offer 24/7 customer support via phone +1 (844) 276-7546 and live chat, which can come in handy if you have questions throughout the growing process.
To help get you started, they even offer a handy germination graphic and access to their cannabis growing forum where you can talk with experienced growers.
Purchasing and acquiring cannabis seeds from Crop King Seeds is easy and safe. The seed bank securely accepts credit and debit payments, along with PayPal, Bitcoin, and cash.
To learn more about Crop King Seeds and browse their collection of feminized cannabis seeds, visit www.CropKingSeeds.com and use the coupon HERB for 15% off your online order.