CBD crystal isolate is the latest health product causing a scene in the cannabis extracts market. Natural, alternative treatments using CBD really are the future, and one company, known as Empire Extracts or Empire Wellness, set out to create the high-quality CBD products needed to make that future a reality. They also took it one step further and began infusing their CBD isolates with terpenes for additional health benefits.
What is CBD isolate crystal?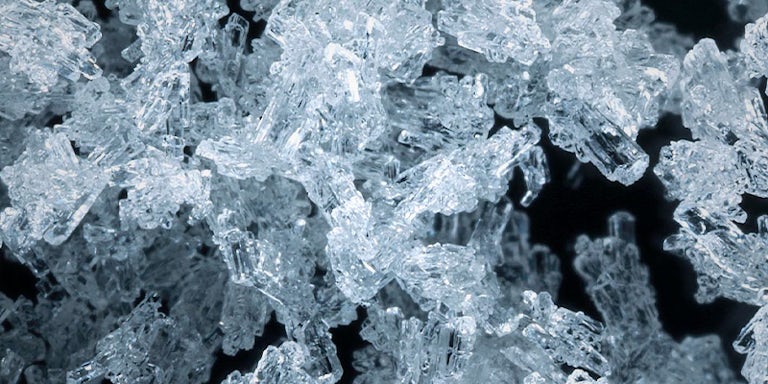 CBD crystals are isolated and purified extractions of the non-psychoactive cannabis compound, cannabidiol (CBD). Normally, hemp and other cannabis-based extracts contain at least trace amounts of other plant molecules. This includes other cannabinoids related to CBD as well as aroma molecules called terpenes.
There are about 200 types of terpenes in cannabis (compare this to 111 different cannabinoids). Cannabis plants release more terpenes when temperatures are higher and are responsible for the distinctive scents of pine trees (pinene), lavender (linalool), citrus fruits (mycene). Terpenes deliver a wide array of medical benefits, including antimicrobial, antiseptic, and even anti-carcinogen effects.
In terms of efficacy, terpenes are proving themselves to have as much medical value as cannabinoids such as THC and CBD (a cannabinoid that has proven to reduce seizures and reduce pain). Combine these powerful molecules with high-grade CBD – like Empire Extracts have – and you have a powerful health supplement.
Empire Extracts: 99% pure CBD Crystals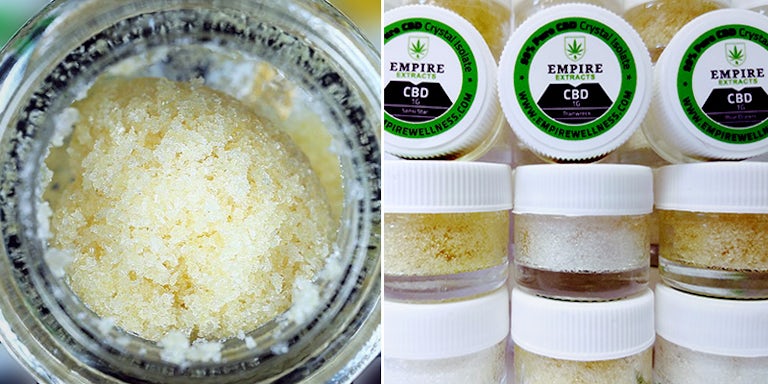 To ensure they provide completely pure, clean CBD crystal isolate, Empire Extracts works closely with a whole range of experts – farmers, chemists, doctors, and technicians – through the whole production process. Firstly, they grow and harvest their own medicinal hemp. Next, comes the processing and extraction process, to ensure that their product is as pure as can be.
Empire Extracts produce their CBD through supercritical CO2 extraction techniques, meaning their organic, non-GMO pure-CBD crystals burn at a much higher temperature than CBD isolate from all the other companies. This means their pure 99% CBD isolate is perfect for baking, dabbing, cooking, confections, and various formulations that require heat.
Those who aren't familiar with CBD crystals won't know the wide variety of ways that can be used – vaporized, smoked in a joint or blunt, dissolved into coconut oil for a CBD oil shot or used in your own edibles. That's not all, though, as the crystals can also just be eaten by placing the crystals under the tongue for 60 seconds.
Since these crystals contain only CBD and virtually nothing else, they are very easy to dose. In fact, you can dose this purified form of CBD simply by weight – making medicinal dosage simple.
Empire Extracts 99% CBD Crystals are completely free of THC, so there are no psychoactive effects from the use of the plant. Therefore, a doctor's recommendation is not necessary to purchase Empire Wellness CBD Crystals, and they are legal in all 50 states.
Empire Extracts' products are mostly available over-the-counter, and they are looking into expanding into a variety of exciting areas, including smoke and vape shops, dispensaries, health food stores, physicians and vets, and other medical facilities.
To find out more, visit empirewellness.com.