We met 2 Chainz on the fifth floor of Green Street's Los Angeles office, weed smoke pouring out of the windows of the high-rise.
2 Chainz was wearing a giant silver chain emblazoned with one word: TRAP. It was an appropriate choice for the occasion—a tribute to both the popular rap genre he helped originate in Atlanta and the slang term describing the houses where drugs are sold in the city's lower-income neighborhoods. But that day in Los Angeles, the word also signified 2 Chainz's career coming full circle.
2 Chainz was in Los Angeles promoting his new premium cannabis brand, Gas Cannabis, which includes dried flower, concentrates, and premium quality pre-rolls. They're the only strains he'll smoke. 
The interesting part of Gas is the brand is led by a music legend who has experienced the direct impacts of the injustices of cannabis prohibition—and refused to accept that version of reality.
For many years, 2 Chainz has understood that the ignorance and stigma around cannabis have had disproportionate impacts on certain communities. Those who are unfamiliar with the plant have often written off cannabis enthusiasts as delinquents and cannabis entrepreneurs as criminals. A tense and now-infamous 2015 interview with Nancy Grace seemed to confirm these fears when the TV Host tried to suggest that legalizing cannabis, which 2 Chainz advocated, would result in parents freely giving cannabis to their children.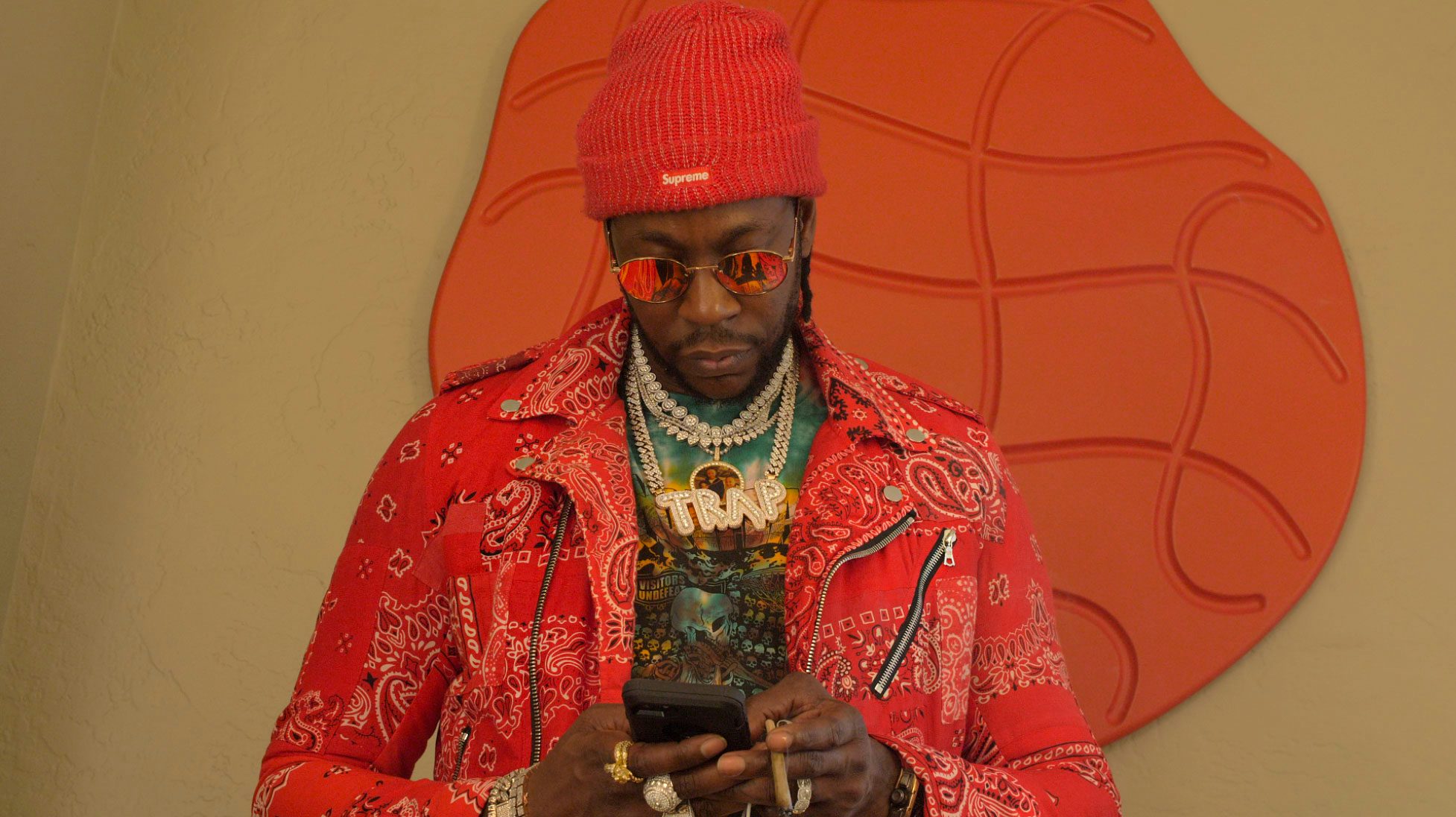 This type of ignorance to not only cannabis but the lifestyle and conditions 2 Chainz grew up in is partially what drove him to make music in the first place. Over the years, 2 Chainz has used his music as a platform to connect with like-minded listeners and speak out about the realities of poverty. But music has also served as a form of personal therapy for the rapper—so has cannabis. 
2 Chainz's positions on cannabis, some of which he talked about in his interview with Grace, seem to have been echoed by the larger American public and even many lawmakers themselves. In California, where Gas Cannabis is based, 2 Chainz can now legally sell cannabis under state law.
Matt Gray,  the CEO of Herb, the largest cannabis community in the world, was invited to Los Angeles to try 2 Chainz's new strain for himself. As an expert on all things cannabis, Gray has had the opportunity to sample cannabis products from all over the globe. Immediately after inhaling Gas's pungent smoke, he knew Gas was unique.
"Gas is the real deal. And not just because it's extraordinarily high-quality cannabis, or finally legal to sell in many places," says Gray. "The brand is true to the culture because it comes from someone who's helped define the culture."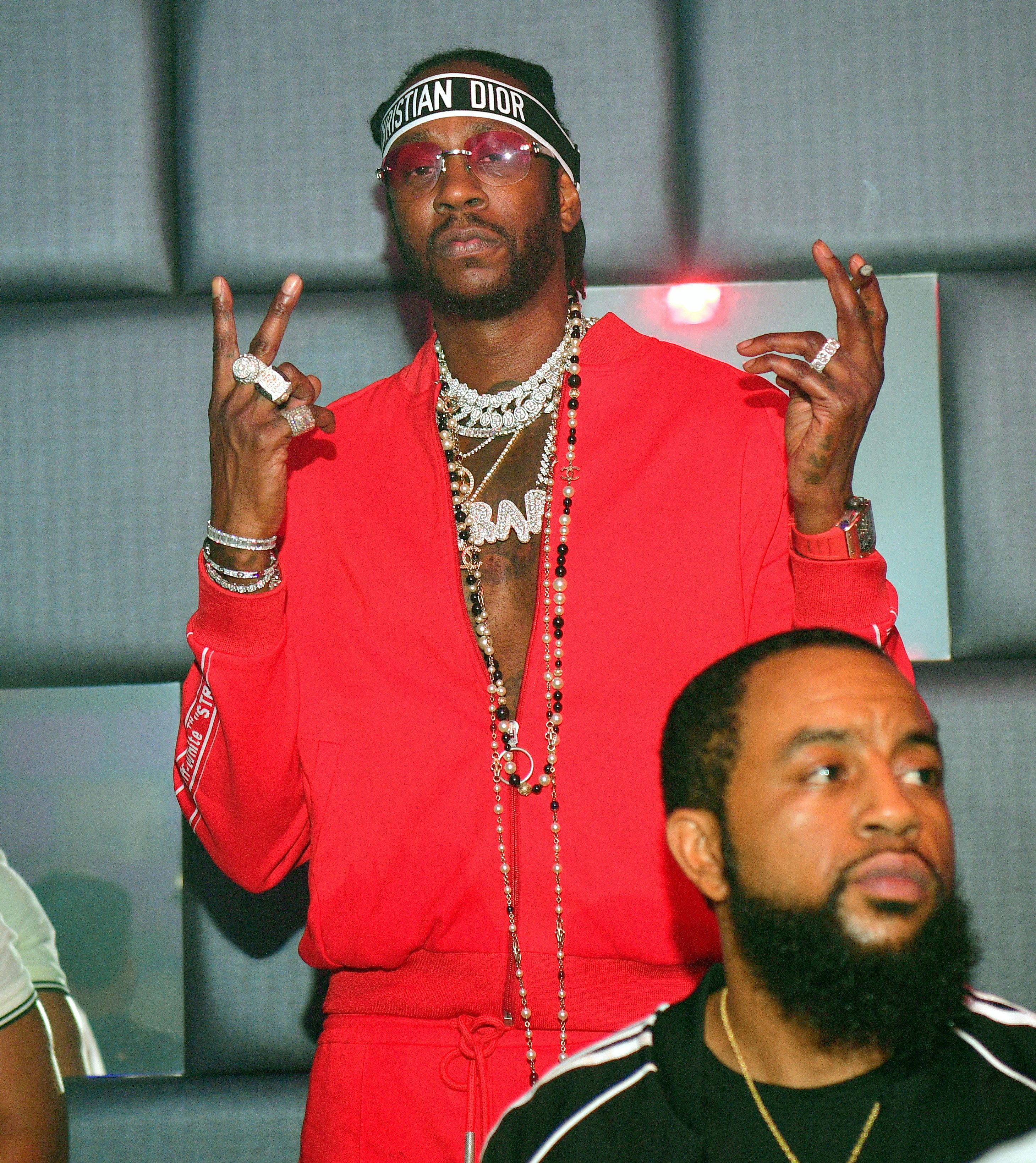 2 Chainz once said that he sold drugs as a means to escape poverty and give his children an opportunity at a life where they don't need to sell drugs themselves. "I sacrificed that so they won't have to do that," he said in his 2015 interview with Grace. Ultimately, music gave 2 Chainz an opportunity to leave his drug dealing life behind him.
Now, at the height of a long and successful music career—and with cannabis increasingly legalized in the U.S. and beyond—this part of the rapper's life has reappeared but under drastically different circumstances.
As Gray passed the Gas pre-roll back to 2 Chainz in VaynerMedia's modern LA office—a room filled with cannabis enthusiasts and entrepreneurs, an automatic joint rolling machine, a variety of dab rigs, bongs, pipes, and overflowing drawers of cannabis—it was clear that the rapper no longer had to defend and justify his beliefs to the world.
Outside, visible from the office windows, a massive flag with the word GAS hung from the top of a 20-story building, flickering in the California sun. The world, it seemed, was already on his side.