Like us, you've probably noticed the abundance of marijuana-themed gadgets out there to help make your life way more pot-friendly than you ever planned for. From accessories to state-of-the-art smoking devices it's just too intense to handle at times, but handle it we do, so here are 5 marijuana inventions you need in your life.
1. Pot-O-Coffee Cannabis Coffee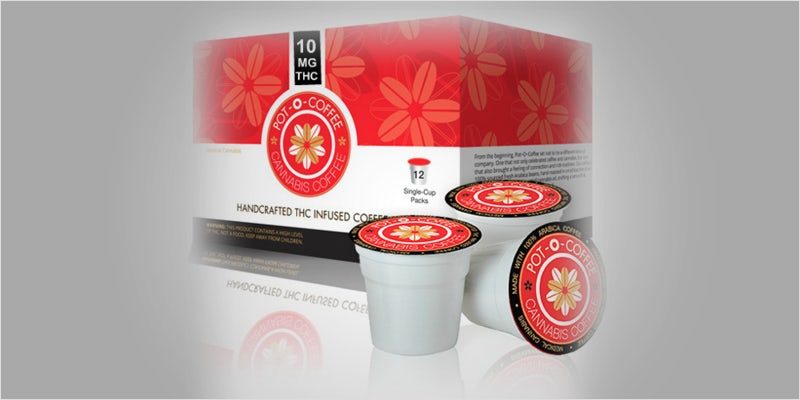 They say coffee enhances marijuana's effects, so if you're interested in giving that a shot, go check out Pot-O-Coffee single serving O-cups of THC-infused coffee, tea, and cocoa. They also serve up CBD infused tea and coffee. If you don't have a fancy Keurig coffee maker at home try one of their single serve filter pods.
2. The Indica Vaporizer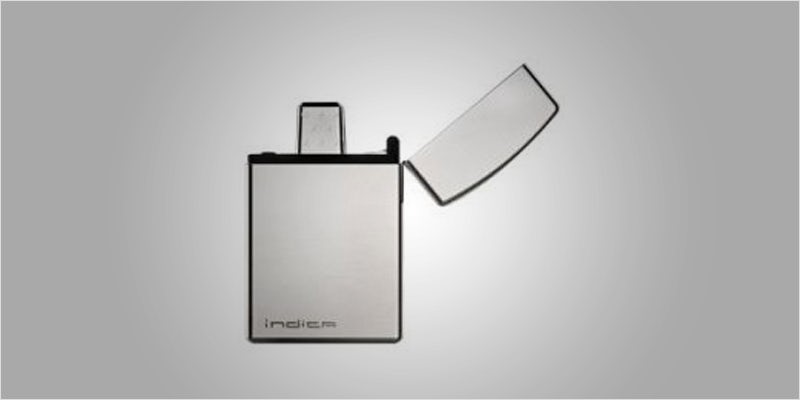 The Indica Vaporizer looks like a big Zippo lighter and it heats up quick. If you want to be discreet then this one is for you because if anyone saw you vaping with this thing they might only wonder why you're putting a lighter in your mouth! The device works with dry herbs holding up to .26 grams. It measures 3×2 inches and fits in your pocket. A conversation starter for sure.
3. Wickie Pipe Lighter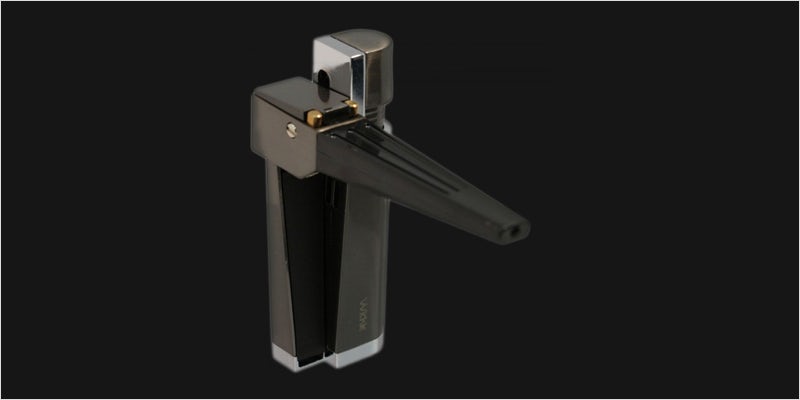 Always losing your lighter when you want to hit your pipe? Make sure this never happens again with this fancy contraption. The lighter is actually attached to the pipe right next to the bowl piece. You'll need to learn how to load your own butane when it runs out of course, but hey, you're looking for convenience and you're going to get it with this insane thing!
4. 420 Goody Box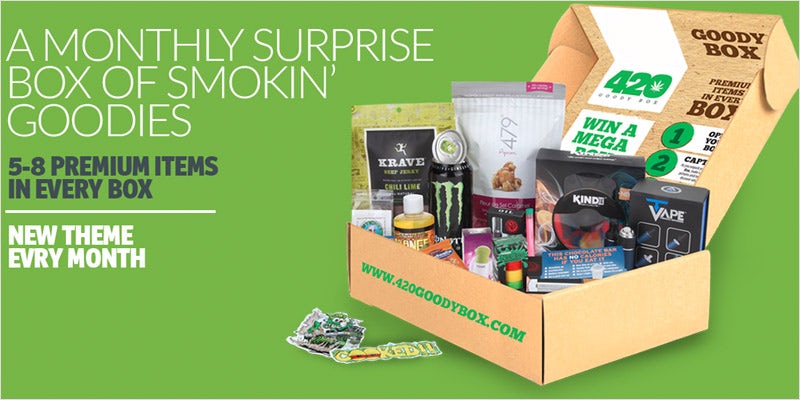 Want a box full of marijuana-themed items sent to you in the mail? Then sign up for the 420 Goody Box and get "smoker lifestyle gear, novelties, and munchies." You'll get a steep discount when you pick a payment plan for either a one month, three month or full year subscription at 420goodybox.com.
The street value of the items in the goody box ranges from $45 to $150 depending on if you get the regular plan or the "Top Shelf" plan, but you'll get a heck of a discount and cool marijuana-themed swag every single month.
5. The Knockout
It's a beer bong and weed bong at the same time! It sounds easy; just "grip it, flip it and then rip it." Flip the beer bottle and light the bong while chugging the liquid in the bottle. Then when you're done chuggin' all the smoke has now entered the empty bottle, so now it's time to hit that! Not that easy really when you watch this YouTube video and see almost everyone fail! This thing would be a great gift for your favorite sorority girl or fraternity guy wouldn't it?
Have you ever tried any of these crazy things? Tell us all about it on social media or in the comments below!