A big part of being part of the cannabis culture is looking the part. Stoners have long been known to be inventive and original with their fashion sense. The community has formed apparel brands that speak to all walks of life, one of the classic time-tested standout labels being Humboldt Clothing. Their new spring line combines forward-thinking street style with a classic NorCal stoner vibe.
1. Money Trees Pullover Hoodie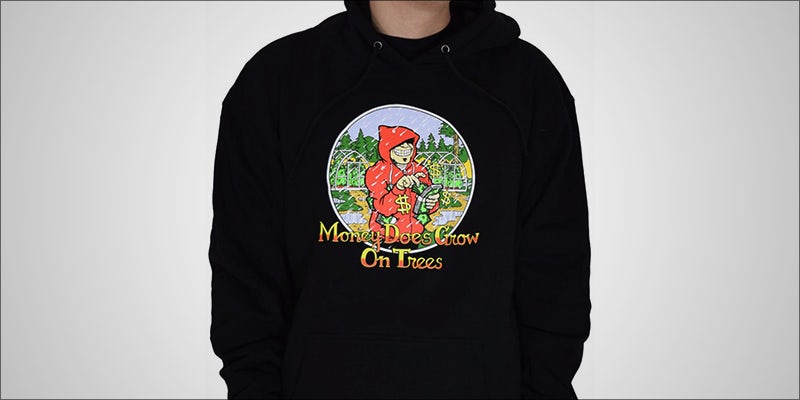 "Money does grow on trees." Give a nod to the good old days of the "black market" with this fresh black pullover hoodie that is a little bit gangster and a whole lot of comfy. A friendly little cartoon pot dealer graces the front of the sweatshirt, and the Humboldt logo is printed on the back of the right shoulder for a subtle but cool look.
Get the hoodie now for $45.
2. White Tree Logo Socks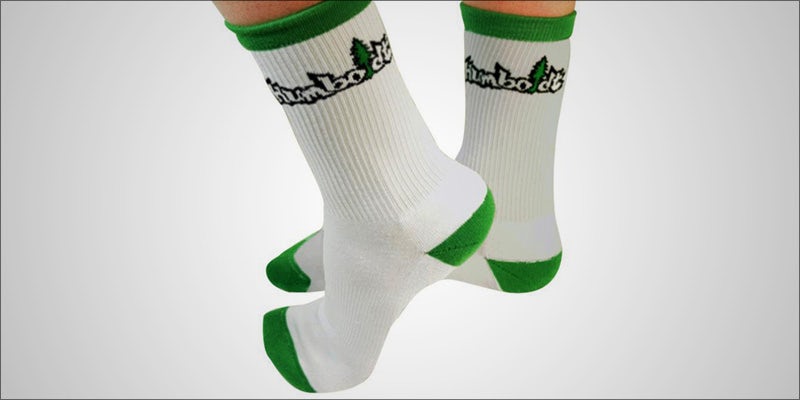 Every stylish stoner needs to make sure their sock game is always on point. Make these crisp white and green crew socks the latest addition to your drawer for a clean and sporty look with your favorite shorts and sneakers. Or, you know, keep them hidden under your jeans if you'd rather not be "outed" by your choice of socks.
The socks are $10 for a pair.
3. Humboldt Adventure Backpack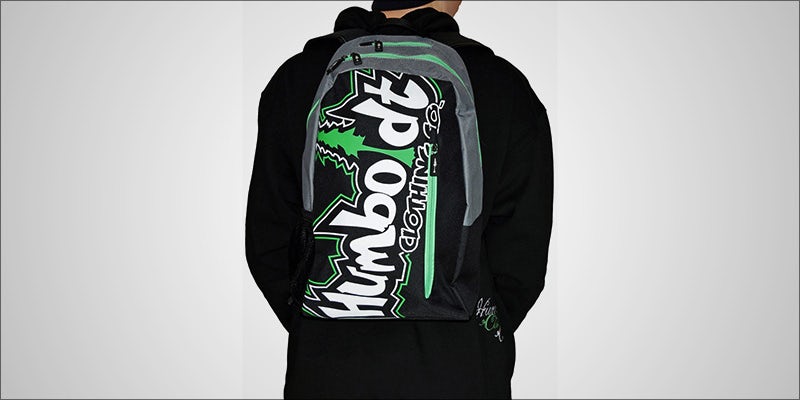 With enough room for all the essentials, this simple 2-compartment backpack has some serious street smarts. It features a huge Humboldt logo, high-quality zippers and hardware, and a green-and-grey color scheme. And of course, it's got internal pockets to protect all your valuables and top secret adventure essentials.
Grab the backpack for $54.95.
4. FB TL Outline Classic Snap Hat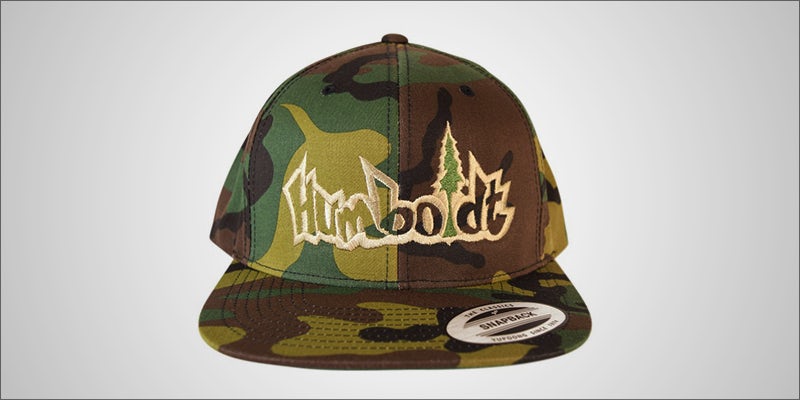 This is one snapback you are unlikely to see anywhere else. Be original and current with this flat-billed cap, in camouflage print or heather gray, and emblazoned with the Humboldt logo. Passers-by on the street will see the little tree design and automatically know what you are all about!
The hat is priced at $25.
5. Humboldt Clothing Company Sublimated Leggings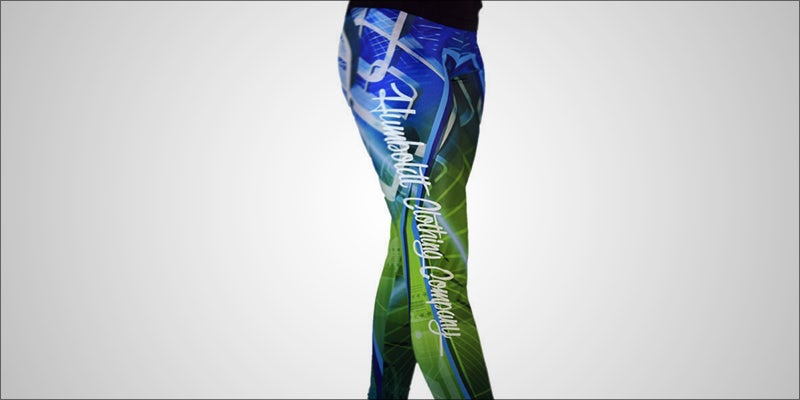 Printed leggings are all the rage right now, and getting some quality cannabis leaf pants has never been easier. Humboldt Clothing has a beautiful collection of four multicolored printed leggings.
All of them give a high-energy vibe and draw inspiration from the nature of northern California. Perfect for working out at the gym, or pairing with your favorite long tee, dress or tunic.
Cop a pair of these leggings for $40.
These pieces are priced well, ready to wear, and will totally help you stand out at your next cannabis event or social function. Humboldt also makes a range of collectible gift items and accessories for the whole family to show off their 420 roots in style.
For a limited time, when you order online and use the coupon code HERB, you'll receive 15% off orders over $50.
And Humboldt Original Clothing also offer free shipping for US orders over $50.
Ready to see more of what Humboldt Clothing is offering this spring? Check out their website at HumboldtClothing.com.