An Alaskan entrepreneur hopes to connect cannabis growers to sellers through the Alaska Cannabis Commodities Exchange, or AKCannex.com for short. The new website is described as a "web based wholesale platform" for cannabis industry operators with an Alaska marijuana permit.
Unique service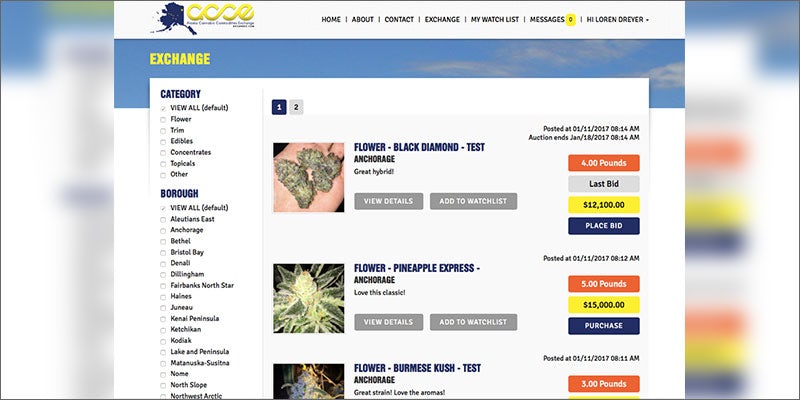 There aren't any other similar exchanges serving Alaska, according to website founder Loren Dreyer, reports KTUU. He said he got the idea by from entrepreneurs in states like Colorado and Washington, where similar sites are already in operation.
Cannabis exchanges have been cropping up across the country with the goal of helping cannabis producers sell their product, and retailers stock their inventories. Apart from the major benefit of having a price-discovery tool, online cannabis exchanges can help cut costs and help increase market exposure.
As more and more growers use an online exchange, it tends to drive prices down through competition, according to Bruce Nassau, CEO of cultivation and dispensary Tru Cannabis in Colorado.
No money is exchanged on AKCannex.com, nor does it charge a fee to use. Dreyer said growers are encouraged to freely post wholesale cannabis for sale, with either a price or a bidding option. Growers can then enter a purchase agreement with a marijuana store to settle outside the website on their own terms.
Sellers define payment and transportation terms on their posts. Buyers can sort and review the products listed.
Sellers can sell their goods at a fixed price, or they can use an auction format to encourage competitive bidding, according to Dreyer. Buyers then decide to purchase or place a bid on the products they want.
Post your products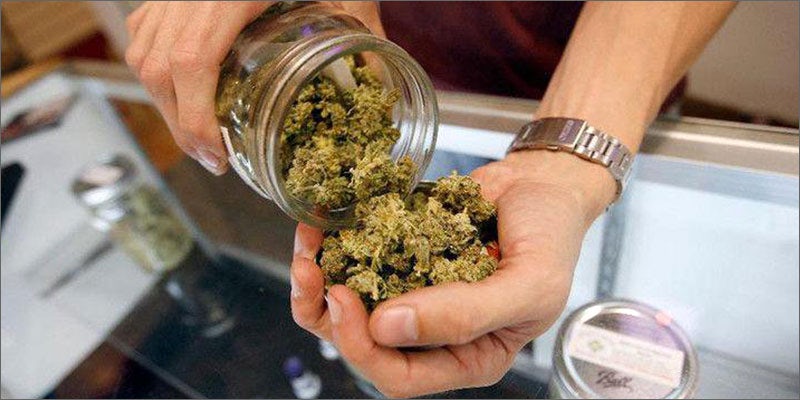 With a limited number of businesses growing cannabis in Alaska, in can be difficult for small pot shops to secure a steady stream of product, according to Dreyer, who is a marijuana retail startup hopeful himself.
Instead of making phone calls and emails all the time, you can have just one platform. Post a product, retailers see it and buy it, and after that a purchase agreement is emailed out to both parties.
Dreyer said to date the website has been slow to gain traction, with some in the industry skeptical to use the internet for business.
He ultimately hopes his cannabis exchange could help increase price transparency between buyers and sellers.