Apparently, Cameron Diaz and Snoop Dogg go way back. Back in 2011, Diaz, on Lopez Tonight, told comedian George Lopez she remembers the rapper from her days at Long Beach Polytechnic High School in Long Beach, California.
"He was a year older than me, " Diaz said. "I remember him there…He was very tall and skinny, wore lots of ponytails on his head. I'm pretty sure I bought weed from him. I had to have." 
"Wait a minute," replies Lopez. "So you were green even in high school?"
"Absolutely!" answers Diaz.
Shortly thereafter, Snoop Dogg, who saw the appearance on Lopez Tonight, replied jokingly on Twitter:
"Cameron Diaz givn out all the secrets!! She got a thing 4 that sticky icky!"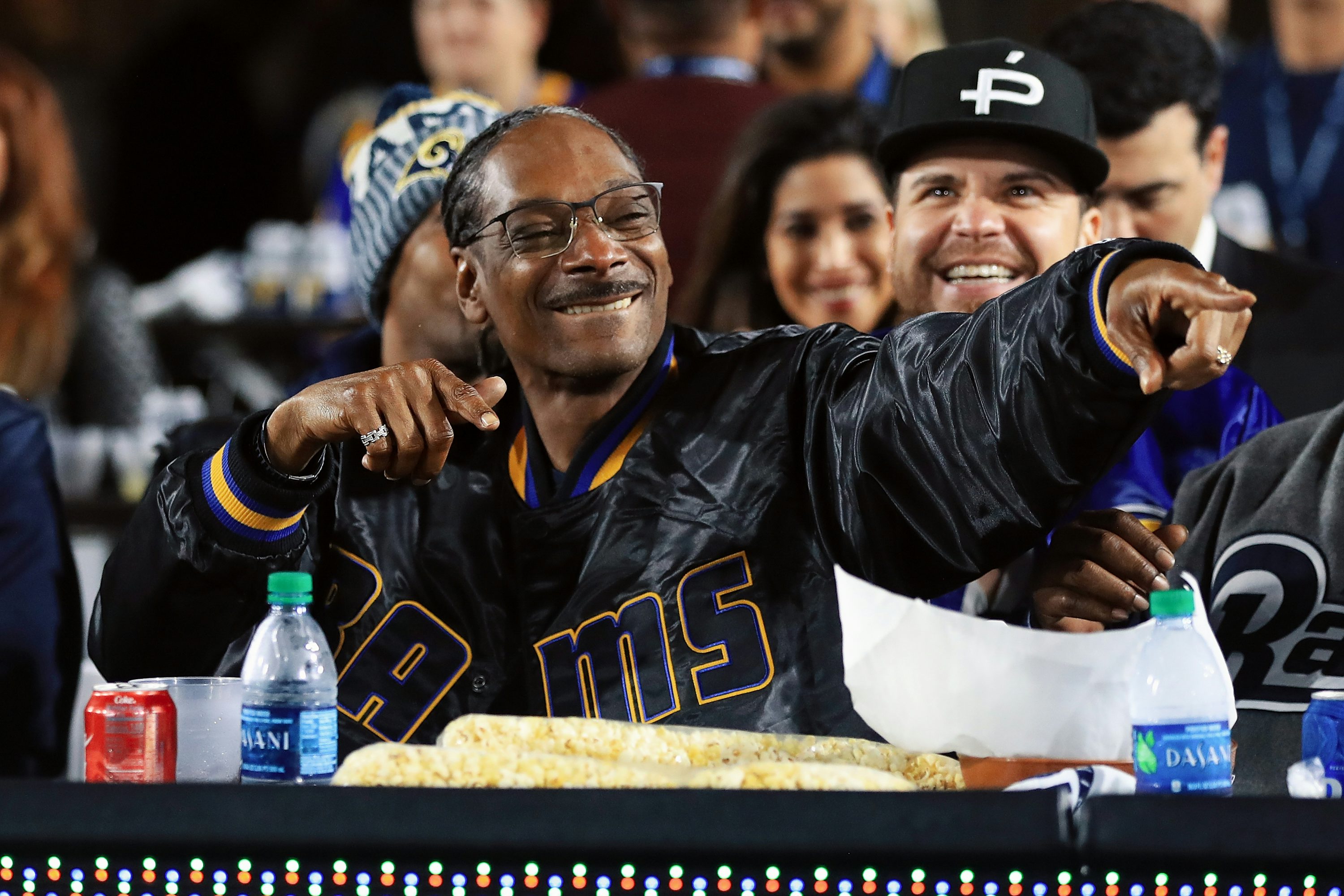 Diaz hasn't talked much publicly about weed, but, considering she grew up in the iconic L-B-C in the 80s, it's no surprise she's down with it (or Van Halen). She was caught on camera once in 2007 smoking a joint with longtime friend Drew Barrymore in Hawaii. She's also smoked weed for onscreen roles, including, of course, in the 1998 classic "There's Something About Mary," where she lights up with Ben Stiller. But that's about it for her public weed smoking.
Long Beach, California—where Diaz and Snoop Dogg grew up—is considered one of the birthplaces of West Coast hip-hop. It's given rise to artists including Sublime, Daz Dillinger, Nate Dogg, Warren G, and Vince Staples, among many others. The city also had—and continues to have—strong surfing and cannabis communities.
Diaz was discovered in high school, signing a model contract with Elite Model Management at 16. At 21, her acting career launched when she played jazz singer Tina Carlyle in The Mask. 
It's bordering on absurd that decades later we're still talking about her doing something that was normal in high school as though it's some kind of political statement. But hey, whatever's required to normalize something that's, well, already normal for millions of Americans. Considering what a stir that one comment made on Lopez Tonight, maybe it's time for Diaz to actually smoke some weed on camera. If Snoop Dogg wants to join in too, all the better. Herb will gladly provide that sticky icky.