Corey Barnette can pinpoint the exact moment he knew that he belonged in the cannabis industry.
In 2009, a Black mother plopped 16 pill bottles onto his desk at the Chi Holistic Collective, the medical marijuana dispensary he owned and operated in San Diego, California. The woman had asked Barnette to watch as she tried—and failed—to feed the pills to her 10-year-old autistic son, who couldn't eat or gain weight. Twelve of the pills were supposed to help with complications caused by the four essential pills he was required to take, but nothing alleviated the boy's suffering. The mother came to Barnette desperate, asking for help.
Ultimately, they devised a way to encourage the boy to eat and treat his symptoms simultaneously: they created a special recipe for cannabis-infused Snickerdoodle cookies. After six months of eating the products, the 10-year-old developed a normal appetite, gained weight, and no longer required two of the four essential pills. He transformed into "a whole new child," Barnette recalls. The transformation was also a game-changer for Barnette.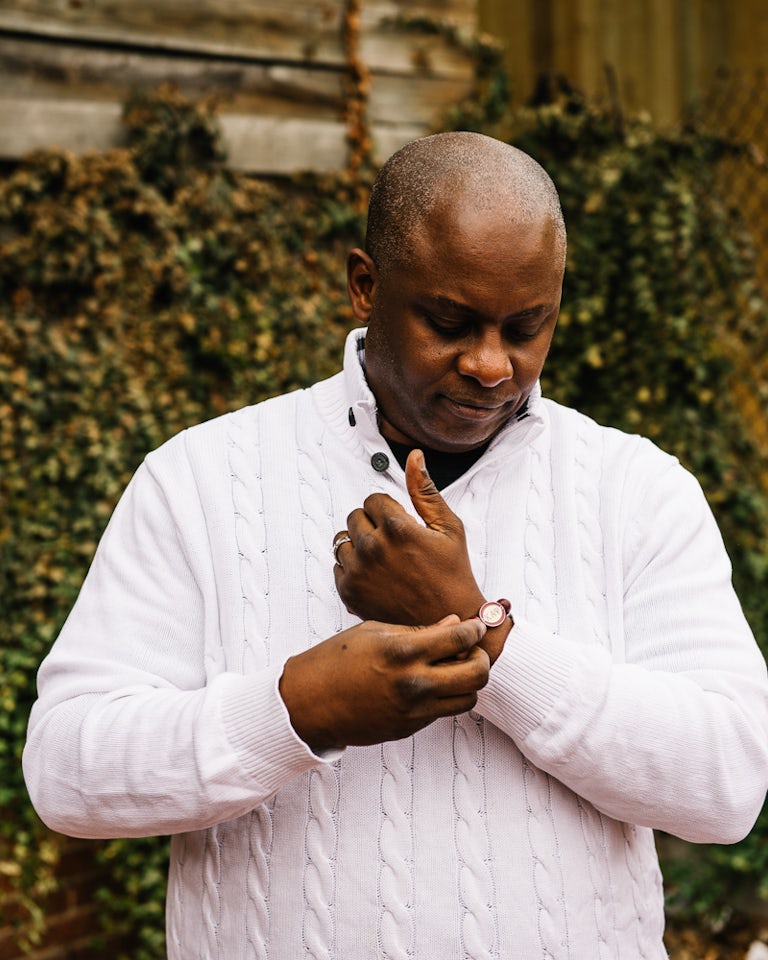 The entrepreneur joined San Diego's medical market in 2008, at the request of a friend who needed help running his dispensary. A former investment banker, Barnette was floored by the economic potential of owning and operating as a grower and distributor. There was a high demand curve with no end in sight, room to create new technologies and products, and few big-time competitors. His friend died of cancer shortly thereafter, so Barnette took over. And in 2009, he opened a second dispensary, Chi Holistic, growing both businesses to be two of the largest cannabis collectives in the San Diego area. They had a combined membership of 12,000 patients and in-house growing and production facilities.
Eight years later, Barnette is more committed than ever to making people's lives—and especially Black lives—better. He now owns one of eight cultivation centers in Washington, D.C., District Growers, a 5,000-square-foot garden with 1,000 plants. He supplies five medical dispensaries in the city, including his own, Metropolitan Wellness Center. He is also the sole Black grower out of seven licensed to operate in the District, long known as "Chocolate City."
"It's a lonely game," Barnette told Herb.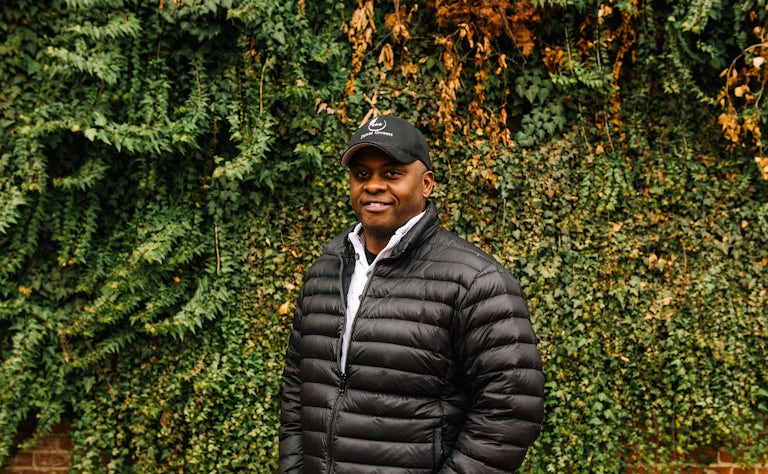 Indeed, in a national industry that generated $9 billion last year, Black business owners are woefully underrepresented across the country. According to a Buzzfeed News investigation in 2016, they account for 1 percent of 3,200 to 3,600 dispensary owners in the U.S. Black cultivators like Barnette are also hard to come by—even in places committed to increasing minority representation in cannabis grows. In 2014, Colorado became the first state with a regulated market for recreational purposes, but Black people, according to the Chicago Tribune, accounted for "less than a handful" of people licensed to cultivate or sell cannabis as of last summer.
The lack of representation boils down to access and cost. There is a set number of cannabis business licenses to go around, and some state commissions responsible for distributing them favor wealthy, politically-connected, white applicants who are plugged into the same networks as the decision-makers. Many states also prohibit anyone with a criminal record from participating in the industry, which disqualifies the thousands of Black people who are disproportionately impacted by the drug war.
But even if a prospective owner is well-connected and doesn't have a record, the costs to make it through the application process are astronomical. Application fees and deposits cost thousands of dollars. In order to submit the strongest possible application, Barnette says, people often hire architects, surveyors, and lawyers to help develop a potential business model, and then rent the space where they hope to set up shop. If an applicant wins a license, they have to spend hundreds of thousands more to get a business up and running. Barnette invested $250,000 to get District Growers off the ground, and another $250,000 before he was out of the red.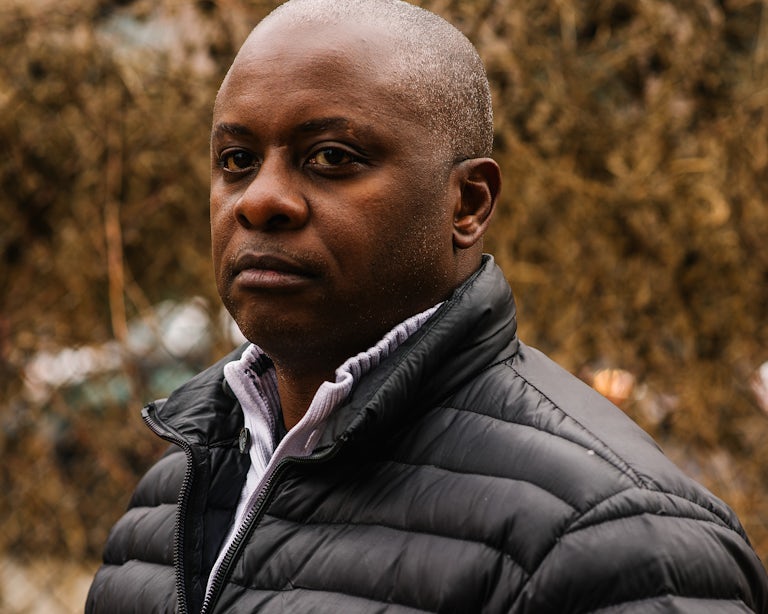 Racism and discrimination in the U.S. continue to stifle Black Americans' upward mobility. Most don't have that kind of capital.
The challenges don't end when a Black owner gets his or her foot in the door. Cultivators form partnerships with local dispensaries to sell their product; dispensary owners, in turn, need suppliers. There is also a level of codependence when trying to get regulations passed, but competitors are often unwilling to contribute time, money, and resources to reform efforts, according to Barnette. "A lot of times, we're not that first call they make," he said. "When I talk to owners of color, we all agree that it's harder for us to raise capital. Our competitors get together to plot against us."
Today, in addition to running his businesses, Barnette is doing everything he can to reverse these gross racial disparities and increase the number of Black D.C. residents participating in the industry. He's hired them as cultivators; out of District Growers' nine-person staff, six are Black.
When the D.C. City Council first considered decriminalizing cannabis in 2013, he testified that the city needed to go further by legalizing recreational use and creating a regulated market for non-medical sales. Barnette says he once called out his competitors during a council meeting for setting up shop in predominantly Black neighborhoods without hiring a single Black employee. He was also behind the successful legislative push to green light people's participation in D.C.'s medical market even if they have a felony conviction for possession with intent to distribute.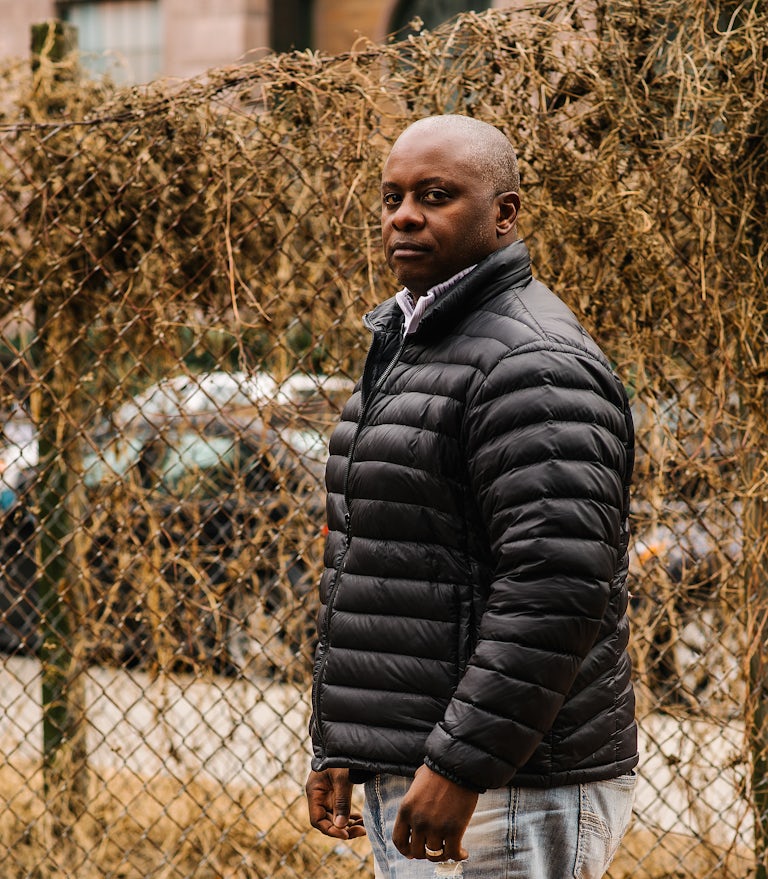 Despite this constant struggle to access and operate within the industry, positive trends are slowly emerging across the country in regards to sales regulations and community investment. In Los Angeles, where Black people are four times more likely than white people to be cited for possession, the City Council recently announced a "social equity" plan to level the playing field for prospective cannabusiness owners. The city will prioritize licenses for applicants with a criminal record for a cannabis offense or those who live in neighborhoods with disproportionate arrest rates for cannabis offenses. Lawmakers in Oakland, California passed a similar provision last May, ensuring that 50 percent of all cannabis business licenses are distributed to applicants who are low-income, come from communities with rampant cannabis-related arrests, or have a cannabis conviction. Last June, the D.C. City Council voted to prioritize minority applicants seeking licenses as well.
But what's most encouraging to Barnette is the prospect of using the cannabis market to work together, boost economic growth, and reinvest in Black communities. The infrastructure is there, he says. Despite police officers rounding them up in droves and heavy-handed prosecutors pushing draconian sentences, Black sellers and dealers have persisted and succeeded in this space.
"It is one of the few industries that I can see coming right now where we have a real sincere shot at repairing our communities, if we can get in and actually set up our own operations, create our own formulas, [and] create our own goods and products," Barnette said. "By myself, I cannot beat everybody. But a small group of us can beat anybody."