California legalized recreational marijuana sales on January 1. And shortly thereafter, Cypress Hill's DJ and producer DJ Muggs weighed in on the role his group has played in the Golden State's legalization efforts. "This is something we've had visions for and have been striving for since day one, man," he told SF Gate. "Just to see it all happening and coming to life is like, damn."
DJ Muggs is constantly working. Over the years, his beatmaking skills have aged like fine wine. The sound architecture that made Cypress Hill into behemoths of music still has the same sharp quality these days, but a little more sinister. Just listen to his latest project, "Gems from the Equinox," with New York rapper Meyhem Lauren and you hear the same menace mixed with Cali psychedelia and slapping New York boom bap.
However, next to music, Muggs' other passion is clearly pot. He not only participates in legalization efforts and attends cannabis conferences, but he's now putting his money into weed products. And he's not shy about talking weed. People still tell the story about how Cypress Hill was banned from Saturday Night Live in the 90s after Muggs decided to announce he was lighting a joint on stage.
For the most part, though, Muggs has never showcased his cannabis love for mere entertainment. He invested in a weed farm that opened up two years ago called Boom Family Farms, and he sticks close to the cannabis investment community in California, often performing at their conventions, according to the website SF Evergreen. The article also states that Muggs is a part of an edibles venture that is set to debut next month.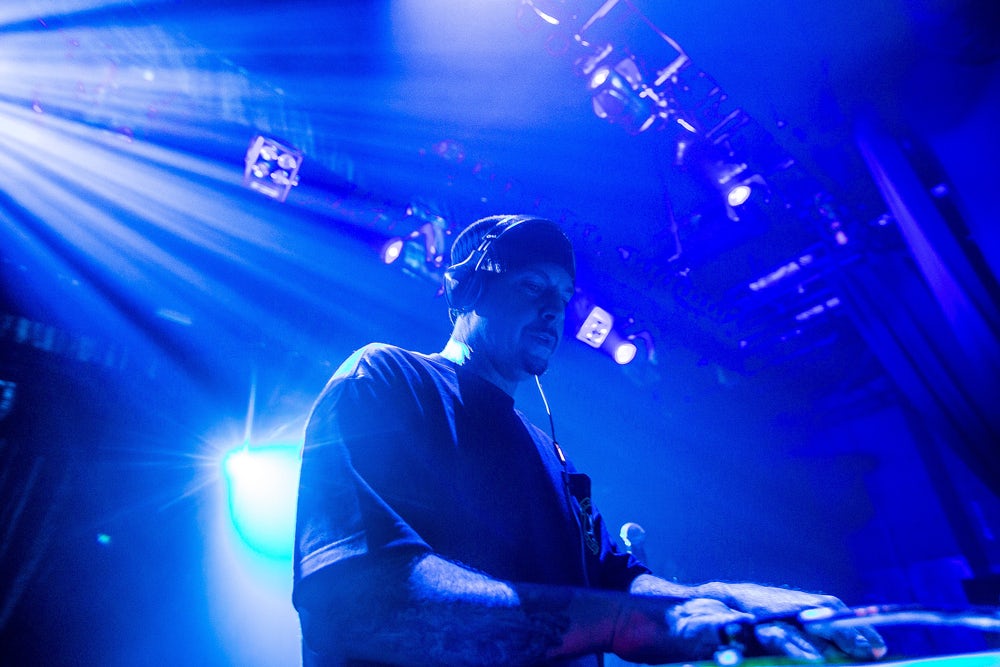 Muggs has been on a tear for the last 20 years, both as a cannabis entrepreneur and as a hip-hop producer. His Soul Assassins series of albums—a curated selection of East and West Coast MCs enveloped in the moody sonics that Muggs is known for—is an institution at this point.
All of his musical work is ensconced in pure hip-hop, no matter how many left turns the final product takes. He went undercover as the "Black Goat" to produce for wild-out South African dance/hip-hop music duo Die Antwoord.  "Muggs helped us release the secret sounds of our souls," group member Ninja said about working for the Soul Assassins honcho. According to Billboard, Muggs also encouraged Die Antwoord to get into the cannabiz, hooking them up with a weed deal for strains, vapes and THC candies.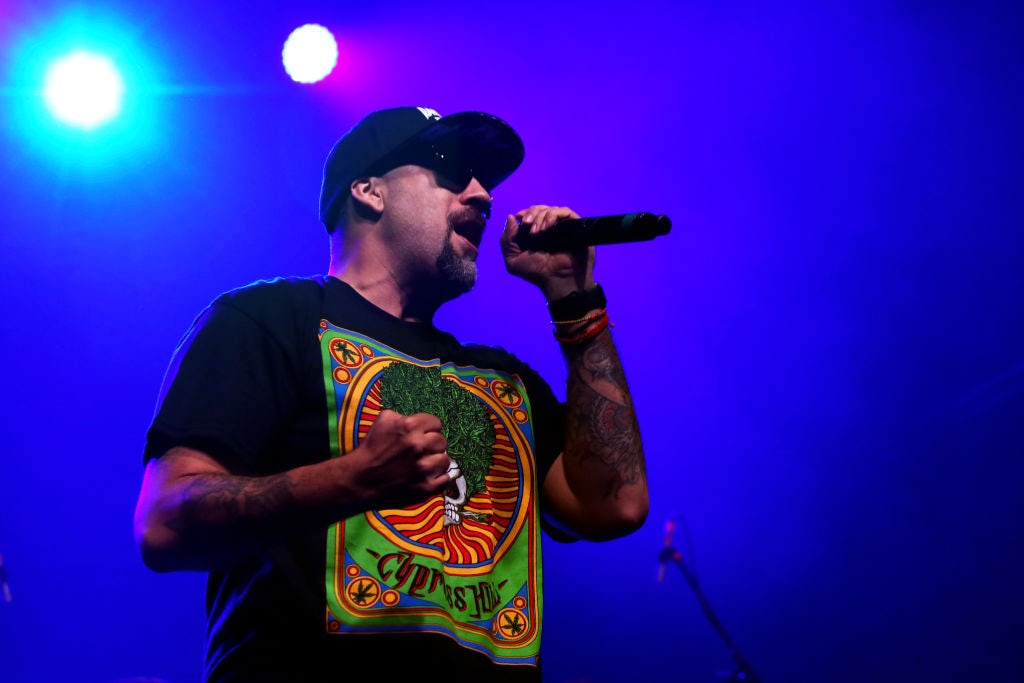 What makes Muggs such an incredible and universal presence for hip-hop culture is that he can't be pigeonholed. He seems to be comfortable in any musical situation, even if it's in another language. He even self-released an album with L.A. resident and Filipino-American rapper Bambu.
Muggs always keeps L.A. culture, the mecca of weed, close to his chest while grinding out music around the world.  The only thing closer to his heart is his group Cypress Hill. The group is expected to release their long-awaited "Elephants on Acid" album this year, Muggs told cannabis blog Smell the Truth.
It's a lot for the producer who remains busy with regular rapper collaborations as well as his own boundary-pushing musical projects. As part of Cypress Hill, he's the backbone to one of the most influential groups in hip-hop, but on his own, DJ Muggs is a legend too.