If word of the great harvest of Northern California hasn't reached you yet then you probably haven't been paying attention. The area is known as the Emerald Triangle, comprising of Mendocino, Humboldt and Trinity counties, is the largest cannabis producing region in America. Its ancient redwoods conceal small towns, hidden farms and a legion of migrant workers known as trimmigrants.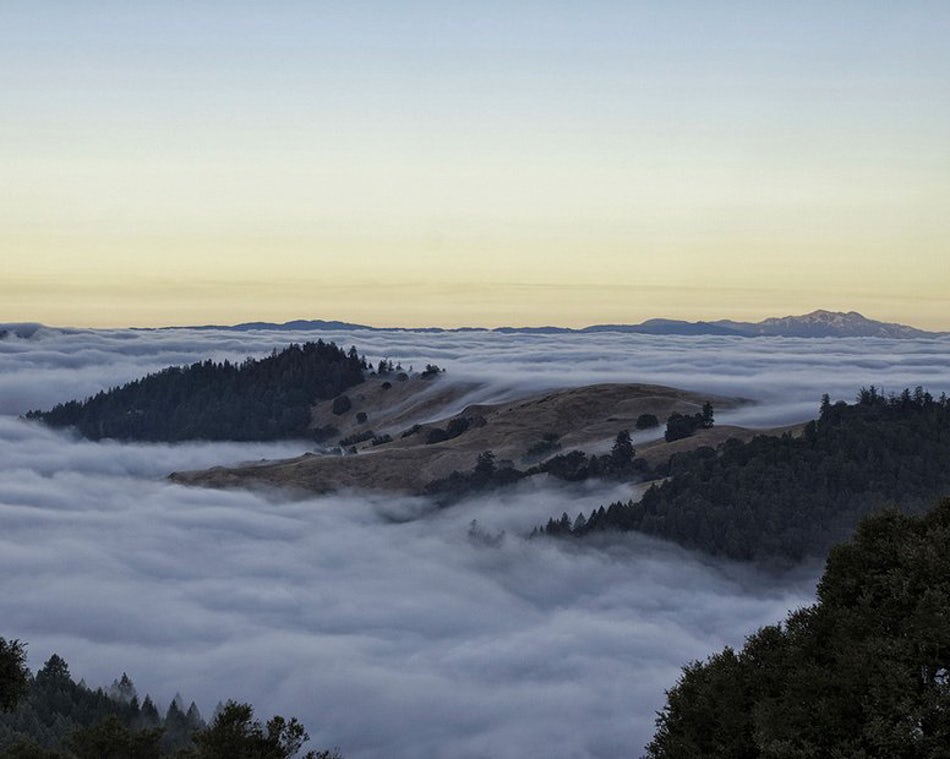 Trimmigrants Infux and The Emerald Triangle
At the southernmost tip of Humboldt is one small town that is overrun with these workers every year.
"Garberville is the Mecca of weed trimming," says a friend whose name we agreed not to disclose. The community is wary of media coverage for reasons that ought to be obvious, considering the hidden nature of the farms. But the region has also been overplayed almost as much as Stairway to Heaven with scoop-thirsty journos chasing an edgy story and Hollywood interpretations like Humboldt County. "That movie is the worst." Our friend says, having spent two years as a trimmer and three as a grower.
The real story is probably best captured by photos like those taken by New York-based photographer H. Lee who spent eight years in the Emerald Triangle, five of which she spent building trust among the community.
Trimmigrants are a diverse group of hippies, deadheads, far-flung drifters and recent college grads. They make up the modern-day remnants of the train-hopping hobo culture of the early twentieth century.
They roam the streets in search of an opportunity to have their hands caked in resin after hours of trimming buds. At $200 a pound, a trimming job in the Emerald Triangle can get these individuals far more than a college education promised them.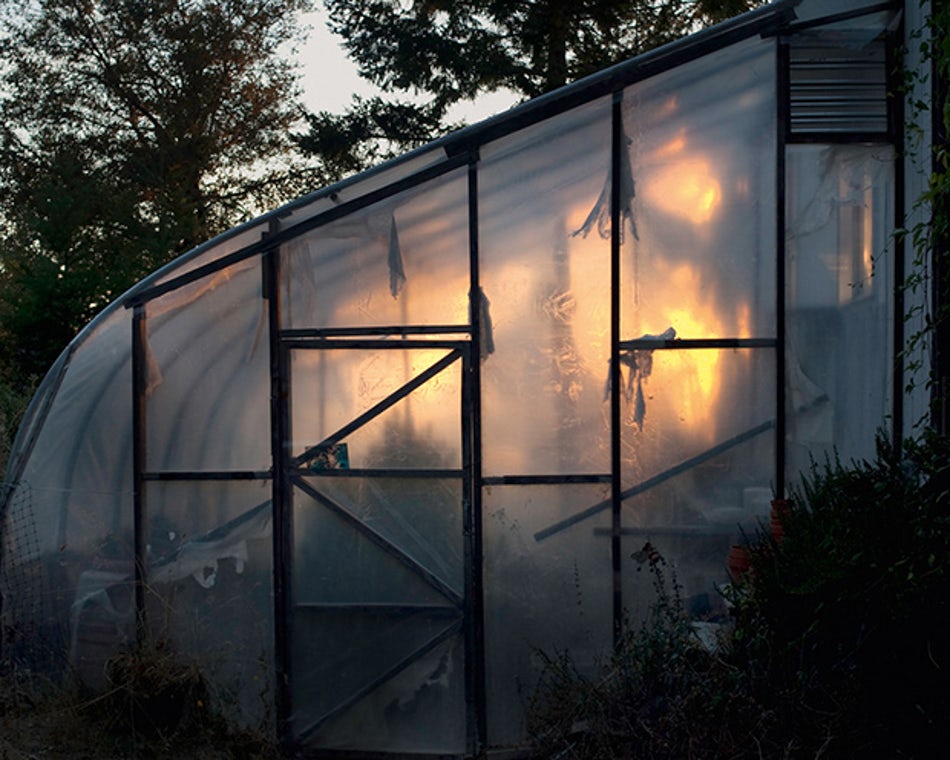 As a season begins the annual Reggae on the River festival is interrupted by the rattle of a police helicopter with freshly confiscated plants dangling; a deliberate fly-over and an act of provocation.
When the ballot measure to legalize recreational cannabis failed in 2010, Northern California breathed a sigh of relief, but now with the legal market taking over the falling price of the product is slowly clipping away at the appeal of illegal farms.
Nevertheless, this community – if nothing else – is resilient and they would have to be to have evaded police for decades. The local radio station KMUD is known for announcing planned police raids and the small towns that dot grow-country know exactly what drives their economy and the impact its disappearance could have.
The heavy economic weight that these drifters bring is a steep price to pay for some who live in the community year-round. By its very nature, the trimming business is temporary. What it leaves behind, especially when the farms' bosses are also from out of town, has some locals pissed.
Saving Sohum is a group on Facebook dedicated to documenting the chaos drifters leave behind on the streets of Garberville. Its posts show an array of trash strewn across the city; discarded needles and makeshift camps.
On post reads: "The meth-lab, oil leaking bus is still on the river bar with people living in it. Please call the sheriffs office and request it's removal and patrolling of this river bar. It is unsafe on so many levels."
Wanted signs posted around town are designed to lure newcomers to a potential trimming gig and offer free transportation by bus, which then takes them out of town. Others simply tell it straight and say, "No work here, keep moving."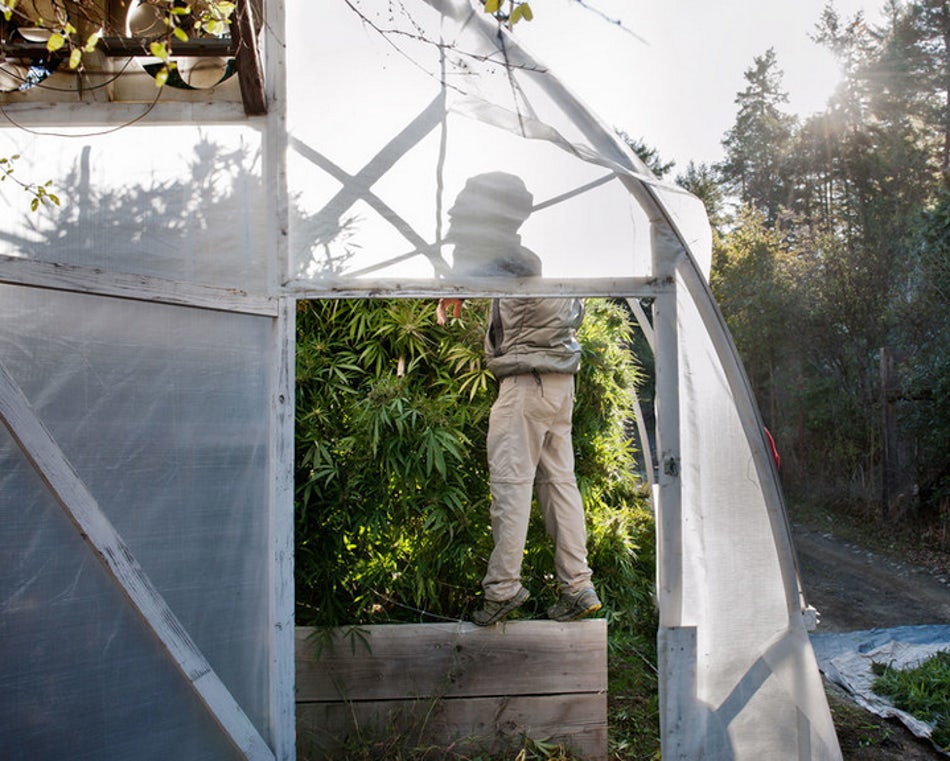 A trimming gig is hard to come by, "If you look straight edge or you're a girl you might get picked up, but it's hard."
The only way to really get a job is through "connects" or those who have already found their way in and recommend you to a grower. That leaves many of these trimmigrants to wander the streets of towns like Garberville carrying signs that promise potential employers skills like, "fast trimmer" and "hard worker, won't bitch."
It's a rustic life that's not for everyone, but for those who do find a home among the redwoods, harvest season immerses them in a world of its own.
"There's always someone in the room with a guitar, not trimming, just playing music."
The lifestyle has even given birth to groups like the Camo Cowboys with songs like Scissor Drifters dedicated to these trimmigrants.
"Like a gust of wind, they blow into town," The song goes, "hoping to clean your pounds."