After 18 years, Jay and Silent Bob are finally striking back, again. Director, writer, and actor Kevin Smith announced via Twitter on New Year's Day that a sequel of his 2001 flick Jay and Silent Bob Strike Back is in the works. It's called Jay and Silent Bob Reboot.
Smith expressed sentiment for a Jay and Silent Bob sequel back in February of 2017. The recent tweet, however, confirms that the wheels for a sequel are officially in motion.
According to the tweet, Jay and Silent Bob Reboot is currently in its 'pre-pre-production phases.'

Smith, who also plays the laconic Silent Bob, shared a photo with the tweet. Jason Mewes, who plays Silent Bob's eccentric counterpart, Jay, took the photo showing Smith at work with one of the film's producers and Mewes' wife, Jordan Monsanto.
Jay and Silent Bob Reboot will be the first time the duo appear together on the big screen since Clerks II in 2006.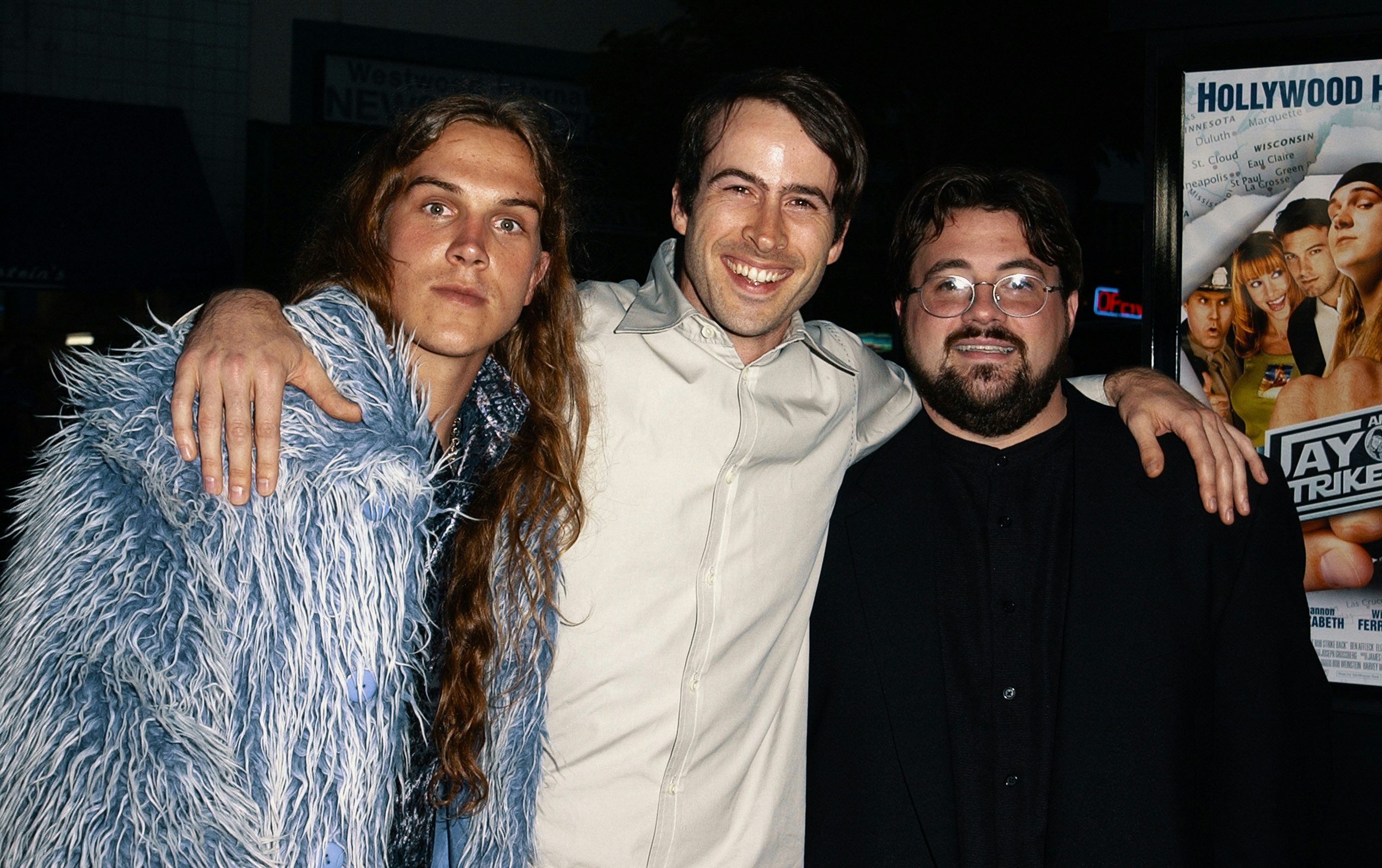 Though little information about the future project is available, it looks like it will follow a similar plot line to that of Jay and Silent Bob Strike Back.
According to the movie's IMDb page, a brief synopsis reveals that Jay and Silent Bob will try to stop the production of a 'Bluntman and Chronic' sequel. The plotline and style are quite similar to the original movie.
For those of you who've been on your heels for a new installment from the View Askewiverse, proceed with caution. Smith's projects have been shot down before, like Clerks III and Mallrats II.
Still, with a Jay and Silent Bob Reboot now in the 'pre-pre-production' phase, it's highly likely that we can expect the feature within the next year or two.
Last year was an eventful one for Smith, to say the least. The prolific filmmaker managed to crowdfund an original cannabis-laced web-series called Hollyweed, and smoking weed actually saved him from a near-fatal heart attack.