Wiz Khalifa caused quite a bit controversy on his visit to Colombia after he posted photos of himself visiting the graveside of notorious Colombian drug lord, Pablo Escobar.
Did Wiz leave a joint?
During a trip to perform at a festival in Medellin, Escobar's hometown, the rapper appeared to pay tribute to the late drug lord by appearing to bring flowers to his grave… and a joint?
Khalifa also shared several photos of him smoking what is assumed to be a joint near Escobar's grave, as well as a picture of him posing outside of a property formerly owned by the drug lord that was bombed during an attempt on Escobar's life in the '80s.
Medellin's mayor, Federico Gutierrez, called the rapper's Pablo Escobar-themed photo tour of Medellin disrespectful in an interview with the media,
That scoundrel, instead of bringing flowers to Pablo Escobar, he should have brought flowers to the victims of violence in this city. He must offer an apology to the city.

It shows that this guy has never had to suffer from the violence inflicted by these drug traffickers.
He also adding that the rapper was "not welcomed" back.
People were not happy, and took to social to vent their feelings,
Wiz apologized
Realizing his posts might not have been the best move, two days later, Khalifa issued a semi-formal apology, also via Instagram,
Didn't mean to offend anyone with my personal activities in Colombia but I'm glad we came and got work done and everyone was safe. Peace and love.
Still no word, however, on whether Khalifa is now welcome to return.
Who was Pablo Escobar?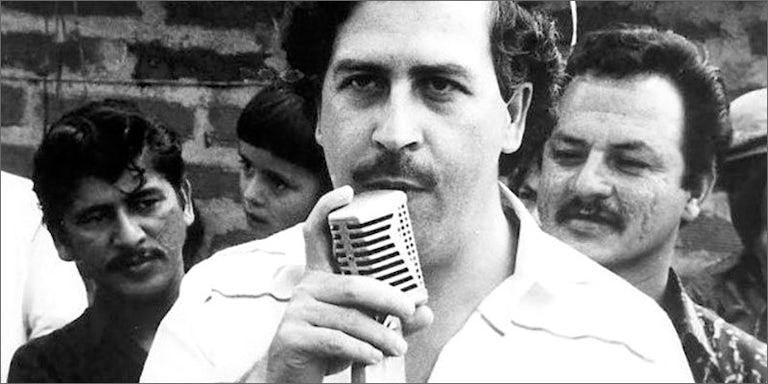 Born in 1949 in Antioquia, Colombia, he became the leader of the powerful Medellin drugs cartel
His Medellin drugs cartel was accused of being behind up to 80% of all the cocaine shipped to the US
During the cartel's heyday, he was thought to be among the world's 10 richest people
Killed on a Medellin rooftop during a shoot-out as he was trying to flee from the police on 2 December 1993
His life has been featured in the Netflix series Narcos