Sadie Higuera was born with an extremely rare disability that doctors said would quickly end her life. Although devastated, her parents never gave up hope and searched for some form of treatment that would save their baby. After introducing CBD oil into her medical regimen, she began showing signs of improvement and has continued to gain strength, as her parents continue to gain more understanding of the condition. Now, stronger than ever, her only wish is to meet Donald Trump and prove just how beneficial cannabis really is.
Against all odds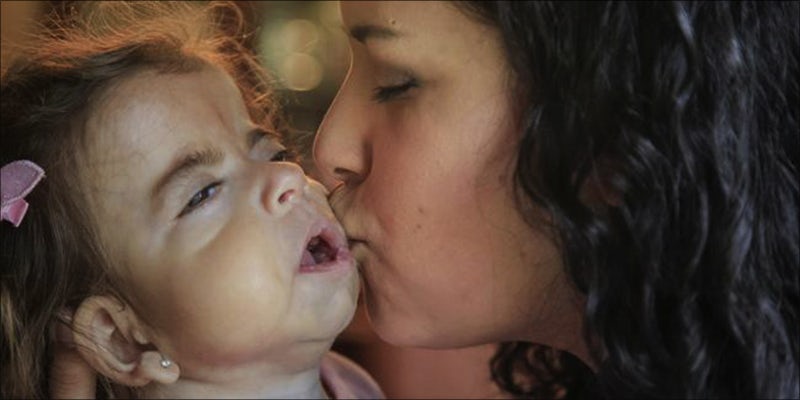 Brian and Damaris Higuera have fought alongside their daughter, Sadie, for three long years. When Sadie was born in Ramona, California on May 4, 2013, doctors discovered that she suffered from Schinzel Gideon Syndrome.
This extremely rare and heartbreaking disease leaves sufferers in a permanent state of vegetation, with little brain activity and a very short life expectancy.
The Higueras prepared for the worst, as they watched their daughter struggle through more than 300 seizures per day. Doctors knew her life would never be normal and helped the parents to understand all possible outcomes of this horrendous prognosis.
Despite the writing on the wall, this mother and father never gave up faith when it came to Sadie and continued to search for a medical treatment that could at least make what time she had left bearable.
After searching for a more helpful medication, Sadie's parents decided to introduce CBD oil into her treatment plan.
To their surprise, Sadie began to show a reduction in the number of seizures she was suffering from, heightened interactions with her family and even began showing signs of increased brain activity.
The miracle medicine that had worked for so many other children, suffering from a wide range of disabilities, was working for their daughter as well.
Make a wish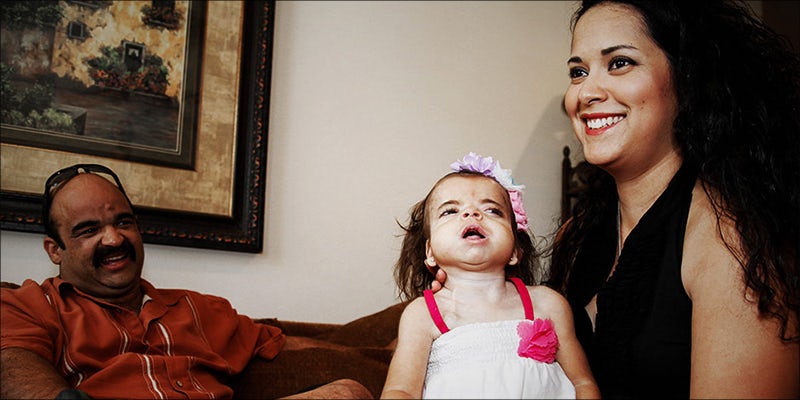 Now, at three-years-old, an age doctors didn't think Sadie would make it to, she is seizure-free. The CBD oil has changed her life and given her the opportunity to celebrate holidays, birthdays and other milestone achievements with her family.
While witnessing the monumental changes taking place within their daughter thanks to cannabis, the Higueras began to understand the importance of spreading the word about medical cannabis and its life-saving properties.
They realize there are many skeptics in the world, like President-Elect Donald Trump, who doubt the value of CBD compounds as medical treatment.
Sadie and her parents want every child who sufferers from harsh conditions to have the opportunity and access to use medical cannabis for treatment. They have begun a Make A Wish campaign, asking to meet Mr. Trump himself.
The family would like for him to witness, first hand, just exactly how powerful the treatment can be and how miraculous Sadie's recovery has been.
The Higueras believe Trump would be blown away by her progress and would be forced to rethink his stance on medical cannabis.
Our daughter Sadie is an American champion Donald Trump would be proud of. It is our wish to meet him to demonstrate Sadie's fighting spirit and make this a movement of awareness; understanding and legitimizing CBDs as an organic, healthy treatment which has helped so many people beat the odds and live a life they could not have had otherwise.
For now, the family is waiting for a response from the man who has publicly questioned cannabis as medication and hired one of the most anti-cannabis politicians, Senator Jeff Sessions, as Attorney General.
However, the Higueras remain optimistic that he will respond to their pleas and take the time to witness the miracle that is Sadie.