A hundred joints lined the walls in the art gallery of a fabulously colorful, swanky Tel Aviv bar called Kuli Alma. The joints were glued to images—either photos of national figures like Israeli Prime Minister Benjamin Netanyahu and Elor Azaria (an Israeli soldier given nine months in jail for killing a wounded Palestinian assailant), or posters displaying quotes such as: "I served three years in the army," "Every two years there's a war," or "I know five people who suffer from PTSD."
The images and joints comprised an exhibit this past June called "100 Reasons to Smoke a Joint." Artists Shredder and Dar Golan had drawn a connection between two prevalent phenomena among Israelis: that they're stressed out—even sometimes traumatized, from life in Israel—and that cannabis consumption is commonplace.
Among a nation of veterans, alongside a nation of Palestinians in the occupied West Bank and Gaza, trauma is a mundane part of life. An estimated nine percent of the Israeli population suffers from post-traumatic stress disorder (PTSD), though many say PTSD is so grossly underdiagnosed that figure should be higher. 
An estimated five to eight percent of combat soldiers in the Israel Defense Forces (IDF) experience PTSD, while during wartime, that figure can rise up to 20 percent, according to Yair Bar-Haim, a professor at Tel Aviv University's School of Psychological Sciences and the School of Neurosciences. Meanwhile, PTSD ails up to 40 percent of children growing up in border towns like Sderot, along the border with Gaza. And in places like Gaza, itself, especially during wartime, up to 92 percent of Palestinian teens may display symptoms of PTSD.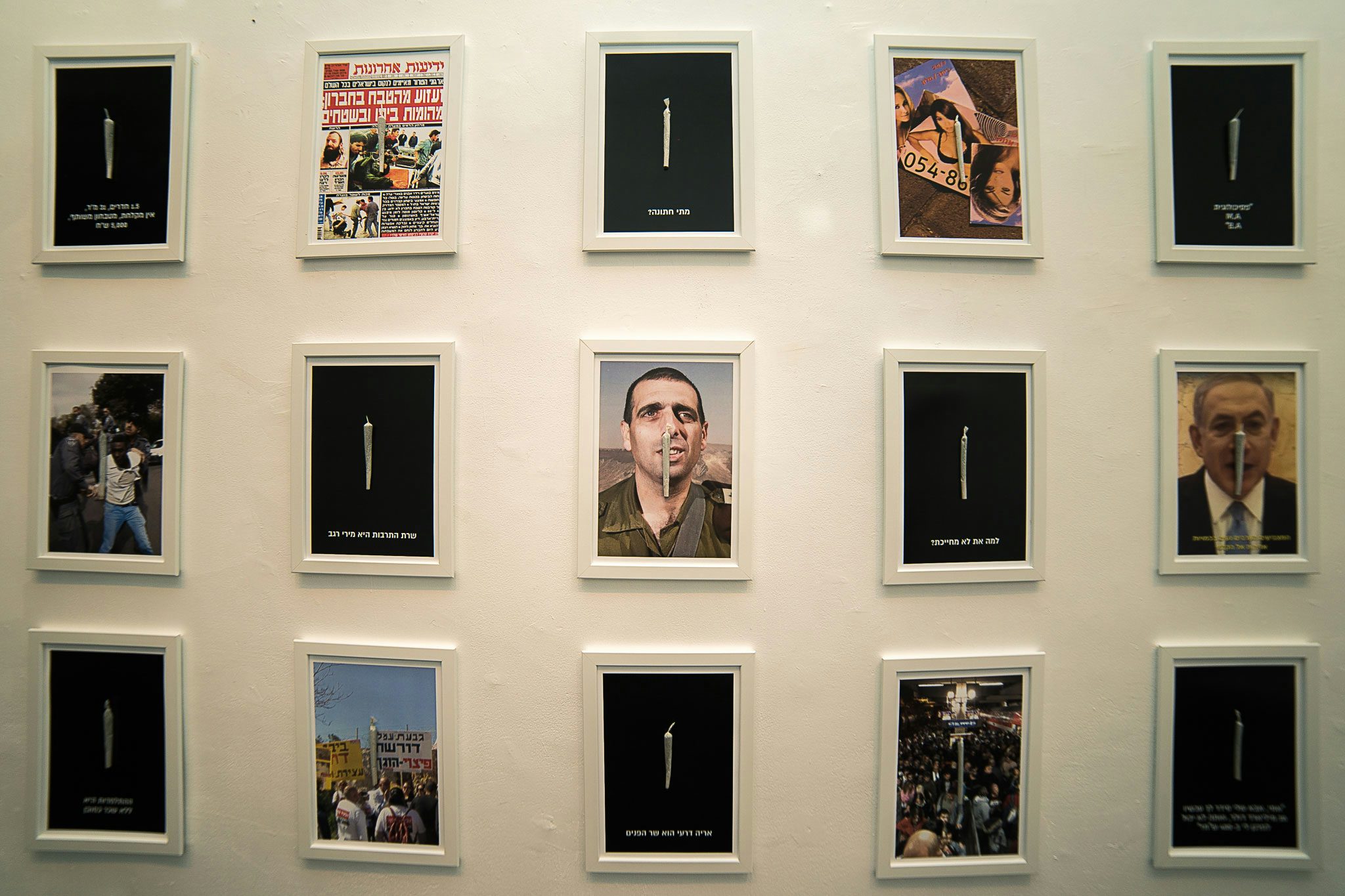 Consciously or not, many are self-medicating their stress and trauma. In the past decade, cannabis consumption in Israel has quadrupled, upping regular pot smokers to 27 percent of the population. "This is not a coincidence," Shredder and Golan write in their artist statement. "Cannabis is a quick, relatively cheap form of escapism and the inhabitants of the country have many good reasons to 'escape.'"
Meanwhile, addiction rates in the West Bank and Gaza are high for hashish, says Antwan Saca, director of programs for Holy Land Trust, a Palestinian nonprofit supporting the peace process. Drugs are treated like depressants in the region, he says, often as a numbing agent.
"Welcome to the Holy Land: All of us come with deep inherited trauma [and] the reactions towards the other could be easily classified as reactions that come from PTSD," he says. "So yes, in spaces where you have militarization and conflict, people turn more easily to substances because they want to just let go. But the majority of people who consume in that approach are not conscious that this is happening in their body."
Day to day, both Israelis and Palestinians experience an accumulation of macro and micro traumas: serving in the military, trudging through checkpoints, living under occupation, running to bomb shelters, having soldiers search their homes, and so forth. Religious fervor, nationalism, cannabis, and other drugs offer refuge from the harsh realities of living amidst perpetual conflict and war.
Israelis, in particular, have a reputation for experimenting with psychedelics, as well, often tripping in places like Goa, India after their obligatory IDF service. Up to 40,000 Israelis backpack through India every year, according to Issta estimates, and of them 90 percent use cannabis and more than 25 percent use psychedelics, says a spokesperson for Hapina Shelanu, a safe zone in India for Israelis to process their psychedelic trips.
But psychedelics, especially, come with a level of risk—as well as opportunity—as trips can unexpectedly bring trauma to the surface to be processed. Often, the spokesperson says, Israelis come to Goa looking to feel free and have fun when their psychedelic experiences force them to confront a lifetime amid conflict.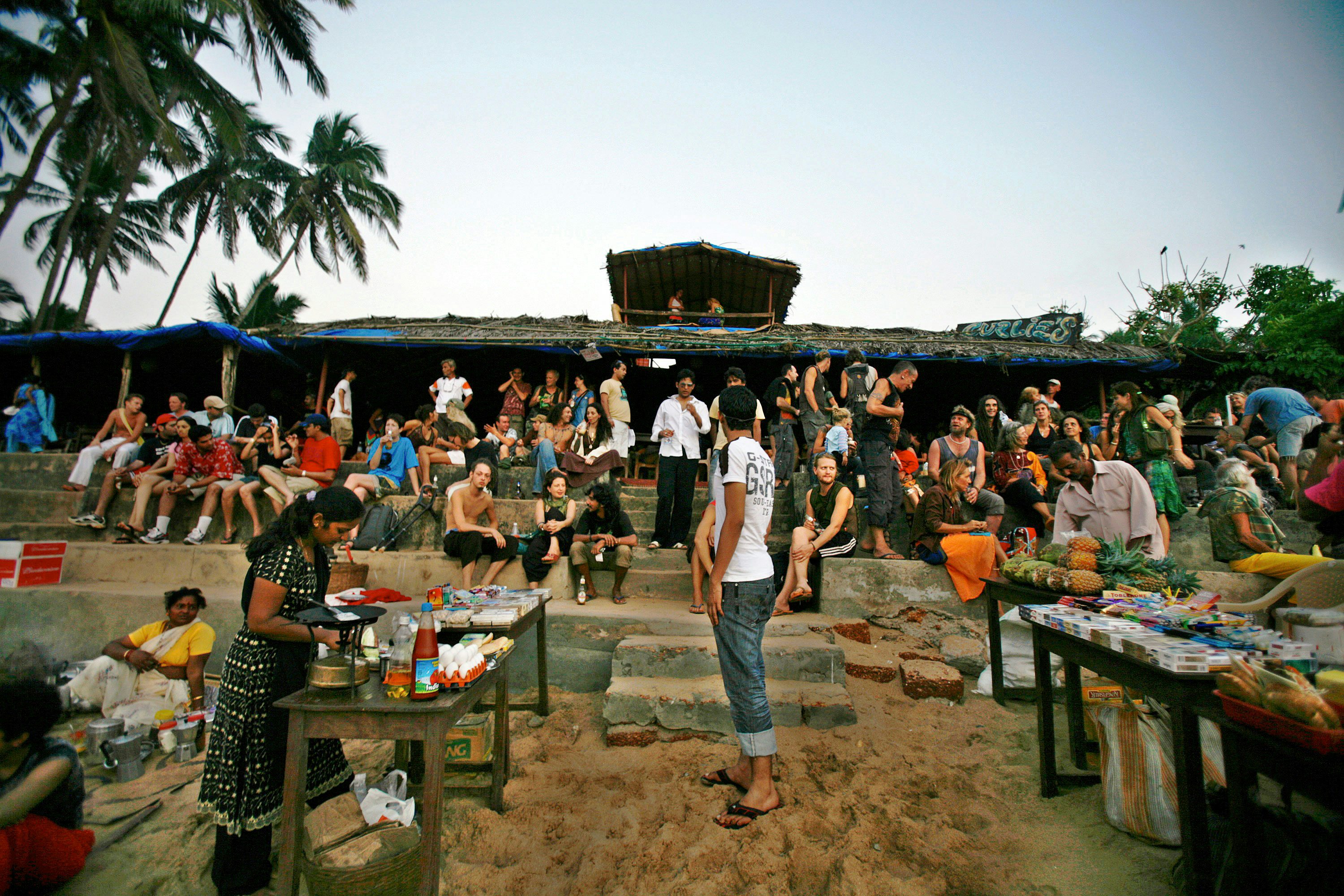 "I know about 20 or 30 people who suffer from PTSD," says Shredder, recalling a friend who planked to the floor when a balloon burst in a mall, along with another who was long shaken up from helping with the aftermath of a bus explosion. But Israelis don't talk much about trauma, Shredder adds, since it's so routine.
Likewise, the trauma and psychological well-being of Palestinians has been poorly taken care of, says Saca. "The collective displacement of Palestinians [has led] to a collective narrative of victimhood, guilt, and shame," he says. "The denial of their existence is traumatic."
During the First Intifada, Saca remembers waking up in the middle of the night to his mother shouting at an IDF soldier at the front door. She had barred him entry during a routine search because he didn't have a therapist present. She knew that if her kids woke up to a soldier in the house, they'd be traumatized.  
Those who have suffered from trauma as children are more likely to develop PTSD as adults. In context, it's not surprising that some 83 percent of Palestinian suicide attacks on Israel came from traumatized people who lost houses, lands, and sources of income, says Saca.
Research has shown that cannabis helps alleviate PTSD in part by providing relief from nightmares and other symptoms. It also balances out the body's endocannabinoid system and increases levels of anandamide, an endogenous cannabinoid or "bliss molecule" in which PTSD patients are often deficient.
PTSD is one of the conditions that qualifies patients for Israel's medical marijuana program, after patients prove they've tried and failed at traditional treatment options for up to a year. But while Israel has been a pioneer in medical cannabis research and has partially decriminalized the plant, prohibition remains in full force within Gaza and the West Bank.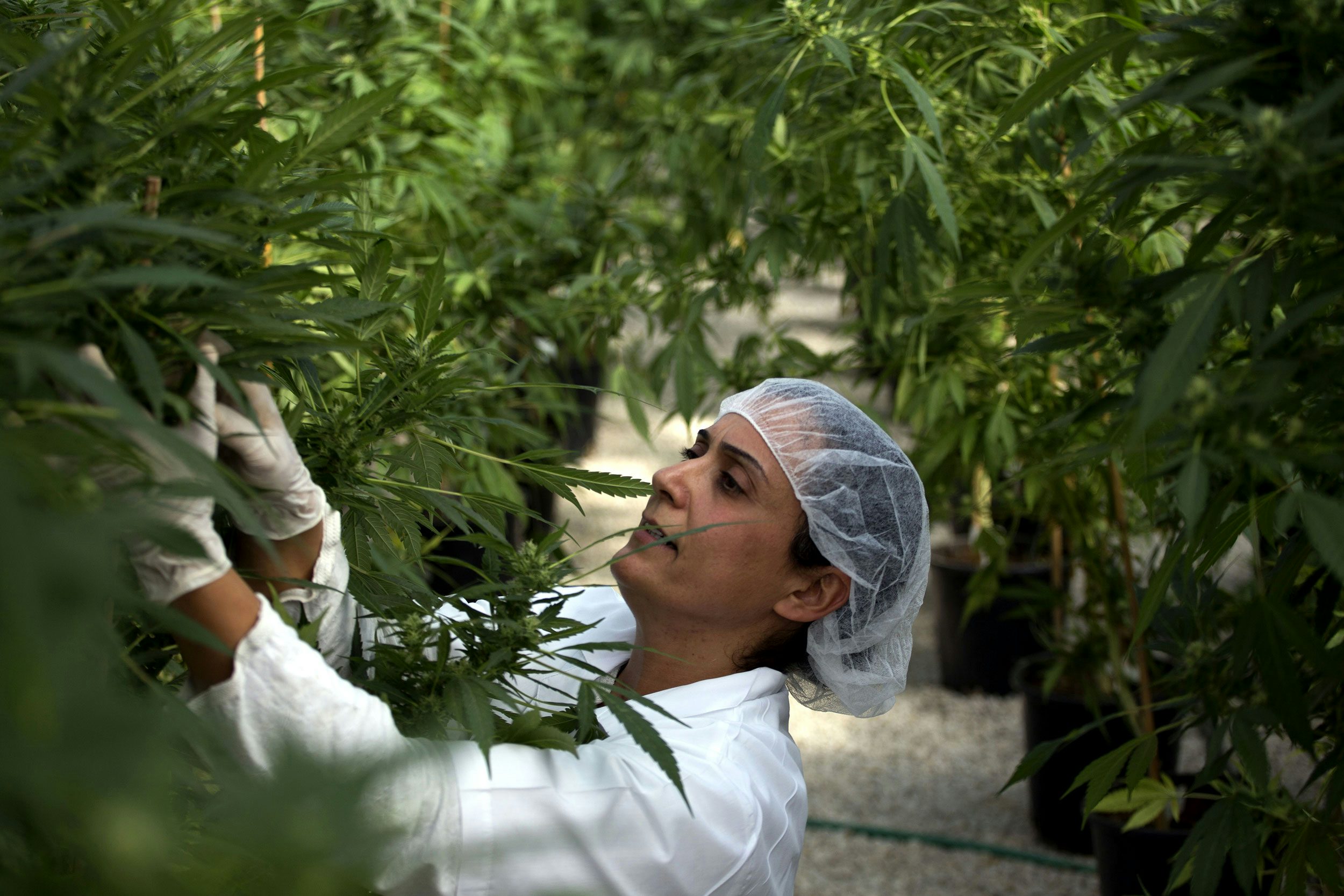 Cannabis has been deemed kosher, even among Orthodox Jews, but in Islam it's debatably haram, or forbidden. And though hashish has been prevalent around the Arab world for centuries, since the Second Intifada, which ended around 2005, people have become more religious, says Saca. That spike in religious fervor helped foster a more conservative culture in general, including toward weed.
Cannabis reporter Ziv Genesove, who also teaches Hebrew to Palestinians in East Jerusalem, has visited Ramallah and other West Bank cities, interviewing locals about their attitudes toward pot. "Even when they admitted they smoke, they told me, 'Nah it should be illegal,'" he says. "They're still of the perspective that this is a hard drug because of all the years of prohibition and such."
Haram or not, dependence on cannabis and other substances is part and parcel to a lifetime of trauma. According to Dr. Shaul Lev-Ran, a psychiatrist at Tel Aviv University's Sackler Faculty of Medicine, those who have experienced childhood trauma are more prone to addiction later in life. Some doctors even say that addiction is akin to self-medicating trauma.
For the past seven years, the Multidisciplinary Association of Psychedelic Studies (MAPS) has conducted MDMA therapy research in Israel focused on PTSD.  "Early childhood experiences of trauma make later experiences of trauma difficult to bounce back from as easily," says Natalie Ginsberg, policy and advocacy director for MAPS. In conjunction with psychotherapy, MDMA—sometimes confused with its recreational version, ecstasy—can help patients with PTSD experience higher levels of compassion and trust, making it easier to talk through and process traumatic memories.
For those still living on both sides of the conflict, the healing is continual. Every half hour, every single radio station in the land pauses its programming to give a news update. Confronting current events and the trauma accompanying them is commonplace.
Moshe Elad, four years out of the army, studies ecotherapy in Jerusalem. He's also a writer, focusing on issues like suicide. "Sometimes it's just governments against governments and all the citizens are getting hurt," he says. "From my perspective as an Israeli, I'm in a war with the government and not with Palestine or Palestinian citizens."
As Saca put it: Healing doesn't negate trauma—it doesn't remove identity or the experience that the community went through—but it does allow for processing to begin. For that reason, he says, "there's an added value of psychedelics in conflict." And for that matter, yet another reason, as well, to smoke a joint.