Deep in the heart of Southern Ontario farm country—a region formerly known mostly for its wines, fertile soil, and Alice Munro—sits a 500,000 square foot indoor jungle of marijuana plants, currently the largest legal grow-op on the face of the earth. The man behind the operation, Bruce Linton, founder and CEO of Canopy Growth Corp, is positioned to become the world's foremost marijuana mogul.
As Linton tells The Walrus, before he started the Canopy Growth Corp a few short years ago, he "knew nothing about growing pot." It didn't matter. For Linton, the marijuana industry represents the business opportunity of a lifetime. It's incredibly rare to see an entire industry crop up around a product that can be manufactured by virtually anybody and is already widely enjoyed around the globe by a pre-established, faithful customer base.
Anxious to seize the opportunity, Linton invested in two major growing locations—one in Smiths Falls, and another in the Niagara region. His original marijuana farm is a staggering 350,000 square feet operation near Niagara Falls, near stone throw away from the U.S. border. This location quickly became the largest marijuana farm in the world (with a public address, at least). But the operation still only satisfied a small portion of Linton's towering ambitions. He wanted to go bigger.
After scouring the country for a second location, Linton's eyes settled on an abandoned Hershey's factory in Smiths Falls, Ontario. This warehouse was an incredible 500,000 square feet—love at first sight. Linton sank $5 million into purchasing the abandoned factory an additional $20 million into renovating it into an indoor marijuana farm.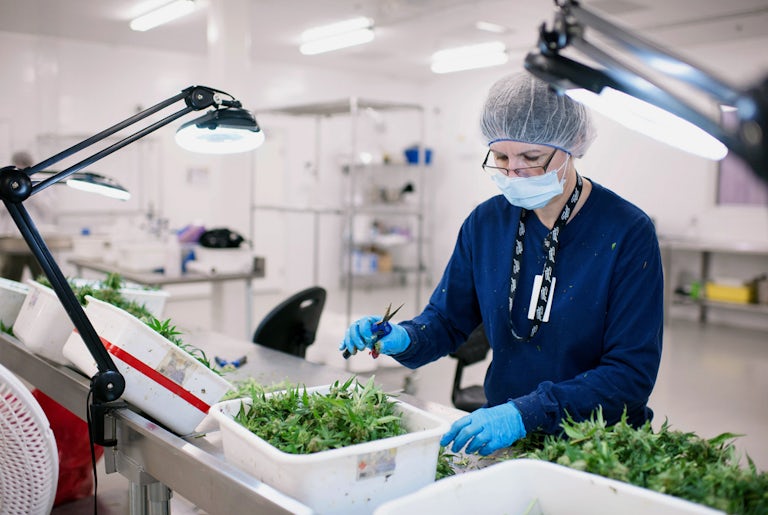 Here, Linton would finally live out his Willy Wonka fantasies. He began experimenting with "marijuana trees"—essentially, trying to see just how thick and tall marijuana plants can be grown when using all of the latest technology, and with the freedom afforded by this enormous, legal facility. "Thick trunks, in 170-litre pots," he describes to The Walrus' Brett Popplewell. "They're going to be like oak trees. No one, as far as we're aware, has ever tried to see how big you can grow these things."
Linton envisions Canada as superseding Amsterdam in the popular imagination as the marijuana wonderland of the world.
On July 1st, 2018 Canada plans to legalize recreational marijuana nationwide. Even in Amsterdam, marijuana is only decriminalized and is still illegal to cultivate and transport. It's difficult to overstate the significance of Canada's decision to legalize cannabis across the board: currently, Uruguay is the only other country on the planet with the sort of legal marijuana laws Canada intends to implement.
In Linton's eyes, this means the country will have a massive lead on the rest of the world for establishing a global marijuana empire. And for Linton, this means the opportunity to stand at the forefront of an emerging global market.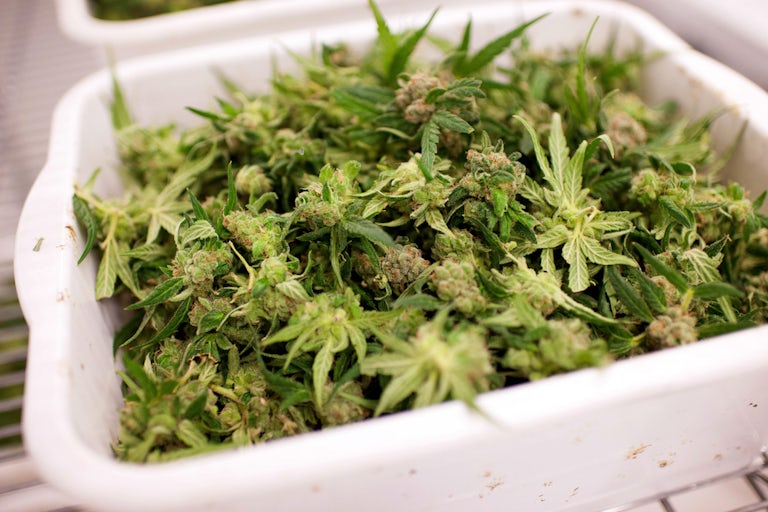 Many have waited their entire lives for the novelty and convenience of walking into a dispensary and buying weed as if picking up a pack of cigarettes or casually purchasing beer. While marijuana is not yet legal, the fast-approaching deadline has already given marijuana business owners and consumers the confidence to establish what is now, nearly, a legitimate industry. From Victoria, British Columbia to Toronto, Ontario, it's possible to walk into any one of the cities' dispensaries and purchase marijuana without a medical license.
Still, the difference between Canada's current turn-a-blind-eye setup and a legal industry means business owners no longer have to fear police raids. Instead, the looming promise of government-run dispensaries have many worried that, similar to Ontario's Liquor Control Board, all provinces will establish a monopoly on the marijuana business as Ontario's government has already pledged to.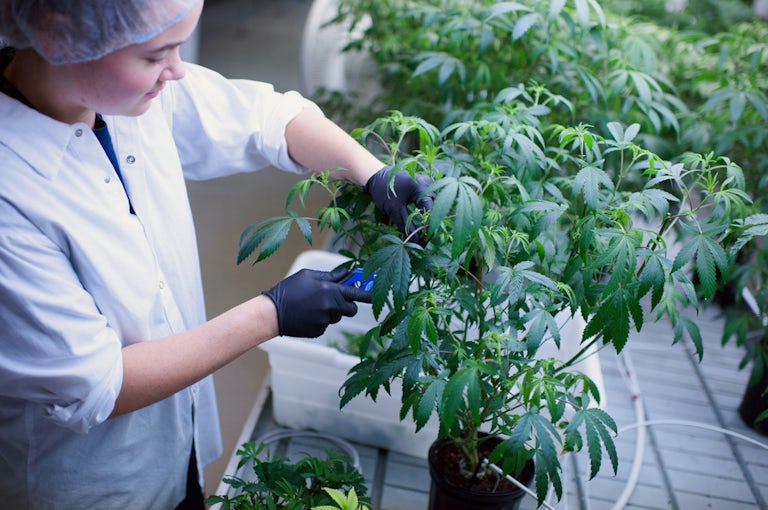 Linton is not phased. "Just this morning we announced that our Tweed Farms facility in Niagara-on-the-Lake would house a million square feet of greenhouse space – tripling the current size, which is already the largest legal cannabis greenhouse in the world. Our focus going forward will be to fill store shelves, and to do that we will continue to expand our footprint in Ontario, across the country, and around the world." Read a recent press release from the Canopy Growth Corporation.
Linton oversees an operation that currently employs over 100 people. His future plans include partnering with researchers at Canadian universities to learn more about the medicinal effects of marijuana, as well as the drug's implications for the everyday, common user. While there is a fair bit of marijuana research currently available, the plant's prohibition status has made it difficult for researchers to dive deep into all of its effects, medicinal applications, and properties. Linton has also diversified his business with everything from marijuana beverages to cannabis sex products.
While Canada's legalization of marijuana hasn't gone into effect, and the challenges of establishing an industry from scratch have become

ever apparent

, Linton is sure in his footing: last November, the company was evaluated to be worth about 2 billion dollars.