Kristen Angelo never saw cannabis as anything out of the ordinary. Every night during the work week, her dad would come home from his job as a mechanical engineer at Boeing and light up a joint.  Her family—her parents and four kids in total—would sit down to dinner. And then, after they finished eating, Angelo's dad would partake in his nightly ritual. He'd head down to the basement to tend to his cannabis plants.
"We knew anytime after 8 p.m. where he'd be," recalls Angelo. "It wasn't taboo in our eyes, it was just life."
Their family moved around a lot and, when they did, the basement grow moved with them. Then, they landed on a large piece of land in Vashon, Washington, a relatively rural island in the Puget Sound. It was there that Angelo's pop had the opportunity to expand his beloved hobby. All by himself, he buried a train cargo trailer on the family property and built a shed on top of it.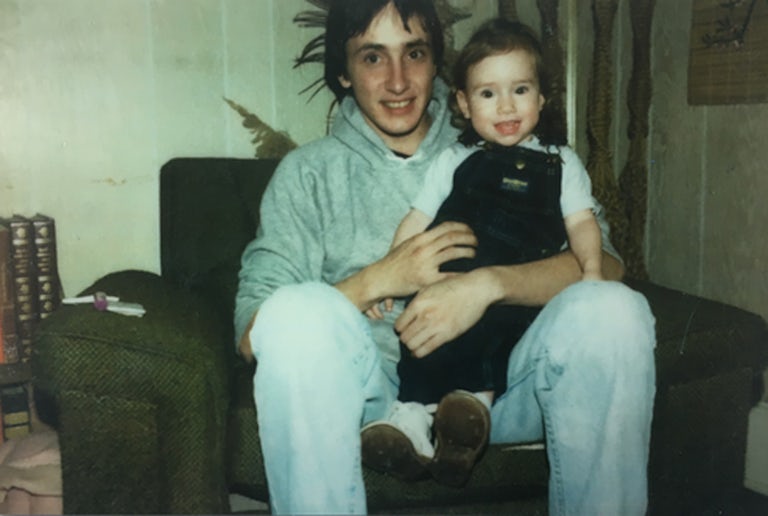 "You could access the trailer by opening this trap door and climbing down a ladder," recalls Angelo. "My dad was a very intelligent man."
Angelo, 38, has fond memories of her dad's grows: the temperature of the rooms, the warmth of the heat bulbs, the smell. These memories came flooding back to her in 2014 when she started tagging along with her partner to grows in Washington, documenting the stories of small-time farmers determined to be a part of the state's new recreational market.
She understands their passion, she says, because her dad shares it. She also understands their challenges.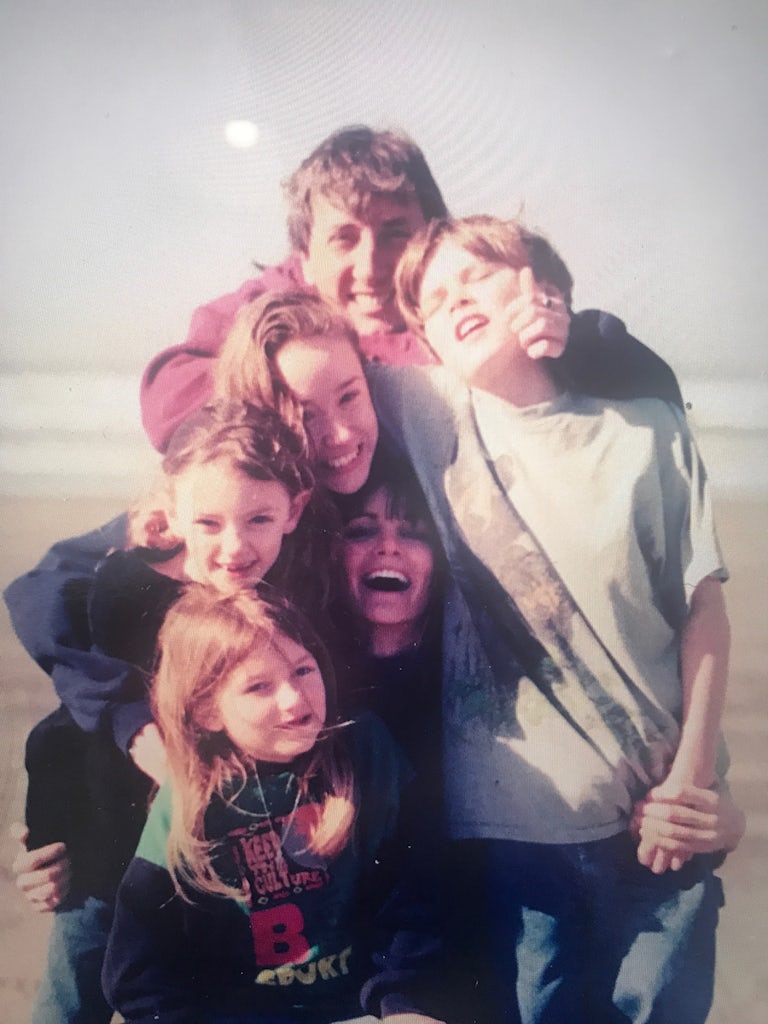 After Angelo's family relocated to Vashon, the police detected her dad's grow—hidden in the cargo trailer—using infrared technology. They raided the property and her dad was forced to serve a mandatory five-year sentence.
"What's really unfortunate about my family's story, I remember being 18 at the time, and the judge said 'I don't want to sentence you because I don't want to take you away from your job and your family, it's really not going to serve the community in any way, but I feel pressed to enforce the law because it's my job,'" said Angelo. "It was a sad scenario all the way around."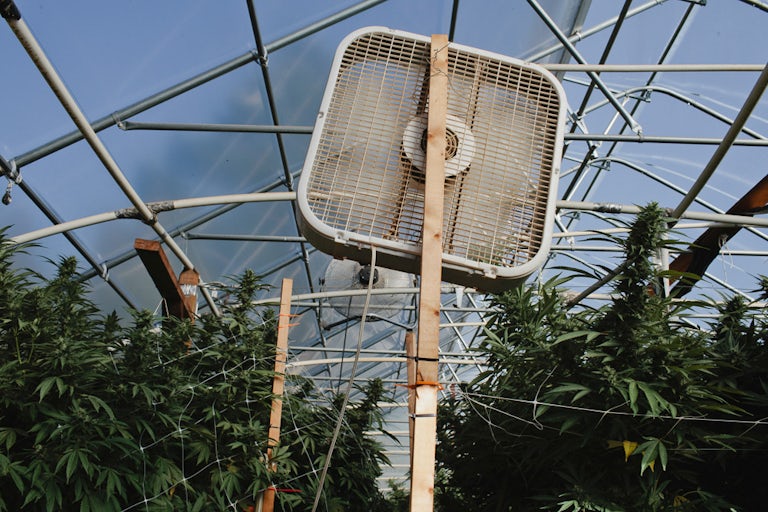 These days, Angelo, know as "A Pot Farmer's Daughter," works as a cannabis photographer with the aim of humanizing the people behind independent farms rather than just the products that come from them. She wants others to understand the love that prohibition-era farmers—as well as smalltime newcomers to the scene—put into their grows.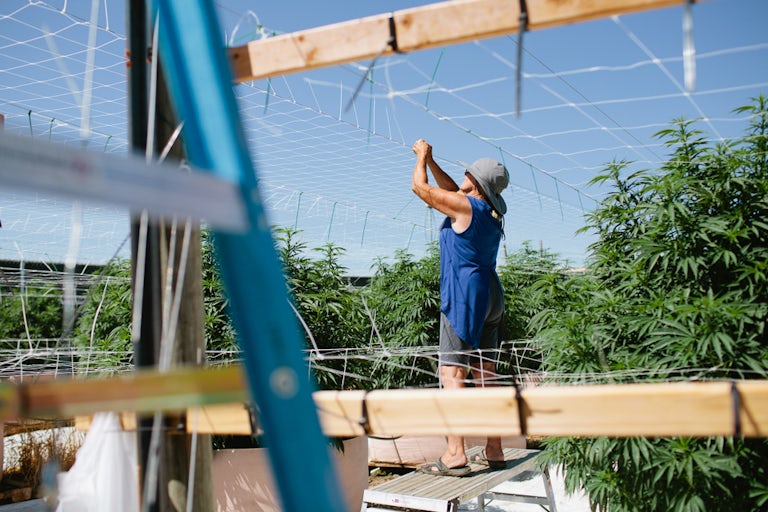 Cultivators from her dad's generation, for the most part, she says, aren't getting into the legal market because they want to get rich, but because growing cannabis is just "something they've always done" and that they "love to do." Now, they merely have the opportunity to do it with less risk—sort of.
The fear small farmers have of the growing corporate competition has been a hot topic of conversation in the cannabis community and among legislators who have been discussing regulations to level the playing field.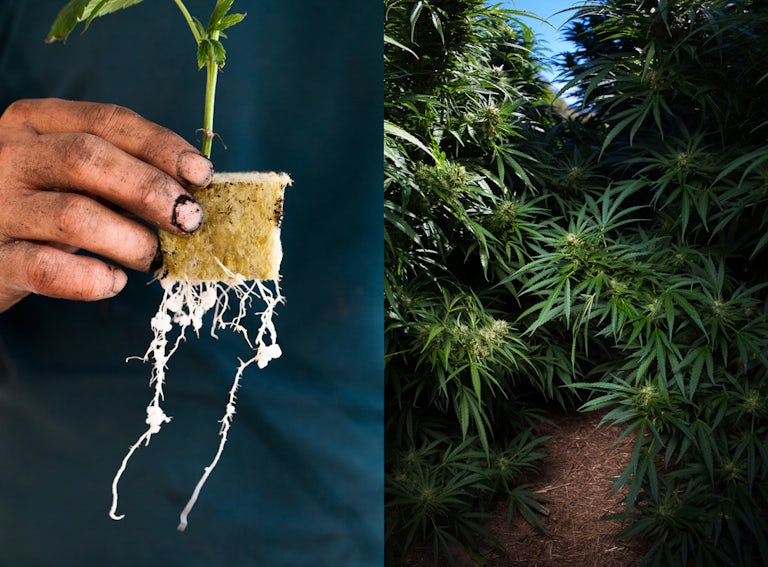 Angelo says of the 100 or so farms that she's documented since 2014 about five have already closed due to a variety of challenges, from county bans to not having enough resources to invest in a sales team. She describes the closures as "very disheartening" as she often gets to know the farmers she photographs intimately, returning to their grows multiple times a year.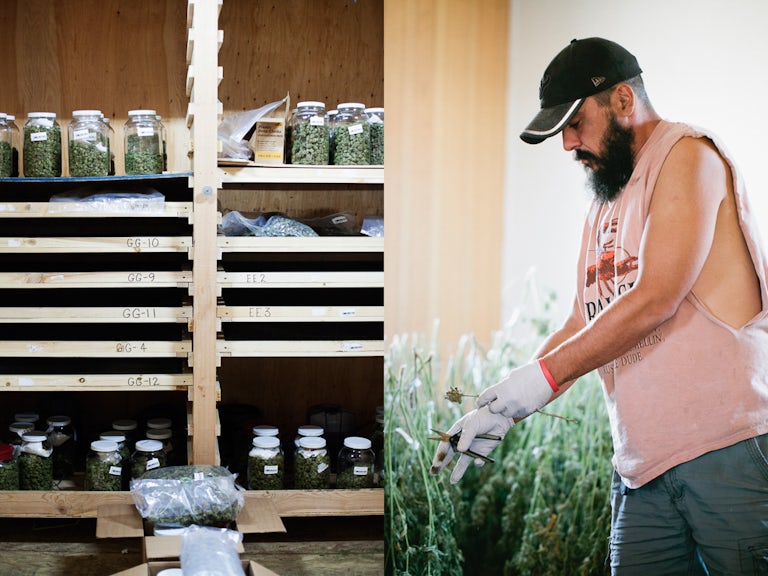 "I really came to know them as people not just farmers," Angelo said. "I learned about their family life and where they came from prior to investing their life savings in cannabis."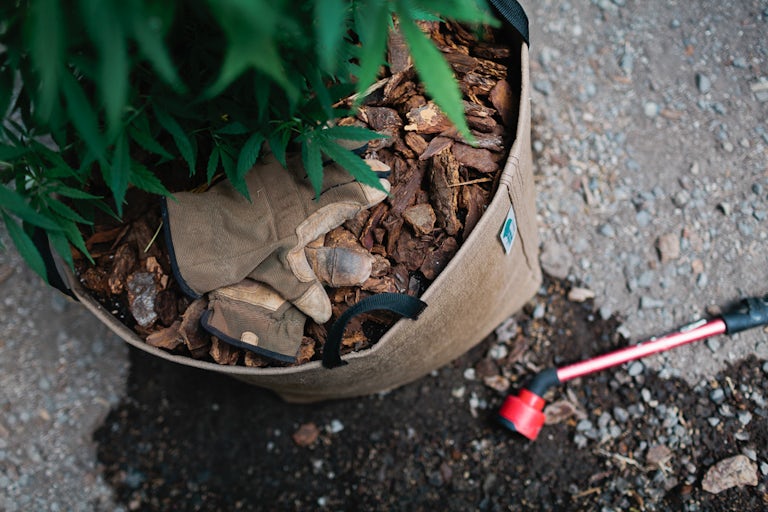 Angelo worries about what the future holds for the grassroots cannabis movement. She hopes that her images will encourage people to buy local. And she hopes, ultimately, that her work will help consumers respect the farmers who laid the foundation for what the cannabis industry is becoming. "They were willing to live on the edge long before it was legal and speak for what they thought was always right," Angelo says. "That's why in my eyes they deserve to be around the most."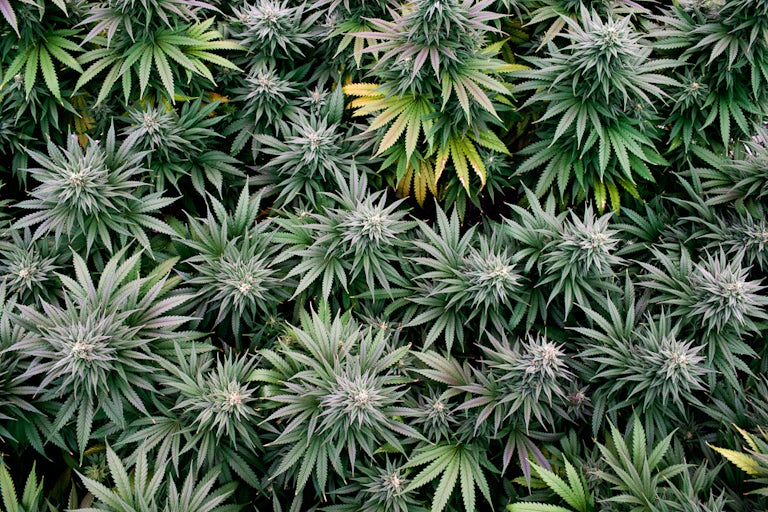 Check out Kristen Angelo's website, A Pot Farmer's Daughter, for more of her work.