During 1997, Master P taught everyone how to get high in his "Pass Me Da Green" single. Now, the world will be able to inhale and slowly exhale his very own line of bud. The line of cannabis, in particular, is called "Master P's Trees." Although it includes flowers, edibles, and wax, his specialty is vaping. With flavors like Sweet Tea and Red Velvet, his "liquid gold" may just revolutionize the world of vaporizing.
Master P joins the legal cannabis biz
New-Orleans rapper Master P is joining Snoop Dogg and Wiz Khalifa in the legal cannabis business with the new line of southern-friendly buds, "Master P's Trees."
In addition to edibles and flowers, the line will also include wax and vape pens, all of which are meant to provide a "complete lifestyle" for the cannabis user.
Although "Master P's Trees" has a variety of goodies, the rapper's focus is vaping. In fact, according to a press release, Master P is hoping to turn green into liquid gold by revolutionizing the vaping trend.
The rapper's "liquid gold" line features a variety of southern flavors. One flavor, in particular, is Sweet Tea, which is as southern as it gets. Moreover, the line includes delicious Red Velvet, Irish Apple, Chocolate Beignet, Peach Cobbler, and "Coolaide."
The product uses all-natural edible-grade vape oil. In fact, the oil is free of toxins and preservatives, so even the health-conscious connoisseurs can indulge.
Health is the key to Master P's Trees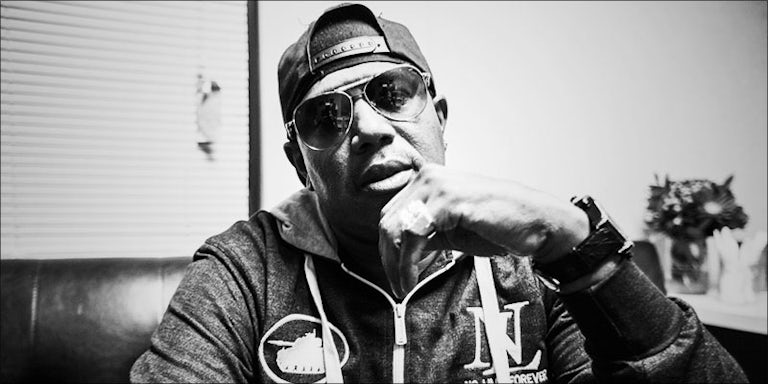 As a matter of fact, it turns out that health is key to the brand. According to an email that went to the hip-hop magazine XXL, Master P says his products are all about health and healing,
It's a forest fire up in here, and Master P's Trees are blazing the way. For as long as I can remember, cannabis has been around helping helping medical patients, and now it's a legal lifestyle.

I'm happy to be an innovator in this movement and to offer a healthier option with our edible grade oils. Pioneering the vape movement is what Master P's Trees is all about. We don't just want to promote the cannabis industry, we want to shape it in the direction of health, and to promote its health and healing aspects.
Because the rapper's focus is health, he even is selling a line of gold vape pens, which pairs perfectly with his "liquid gold" line. In fact, they also come with disposable wax cartridges, called "liquid blunts."
If you want to find out more about Master P's Trees, you can check out the website. Not to mention, you can jam out while the site bumps the beat of the classic hit that everyone knows "Pass Me Da Green," or should anyway. Although you cannot order from the website, the line is set to release during the rapper's next tour.