If giving back to the community is any sort of metric for good business then the cannabis industry is miles ahead before it's even established itself. One community that has certainly felt the love has been the men and women who have served in the armed forces.
In California, THC Design, a high-end cannabis cultivator, has engineered an internship program for veterans. During the 12-week paid internship, veterans learn how to grow and cultivate bud so that they can succeed in the fast-growing cannabis industry.
The company says that so far the veterans have exceeded their expectations so much that before the program even began it was expanded. THC Design initially only meant to take on four interns but accepted an extra applicant after three veterans were hired as full-time employees.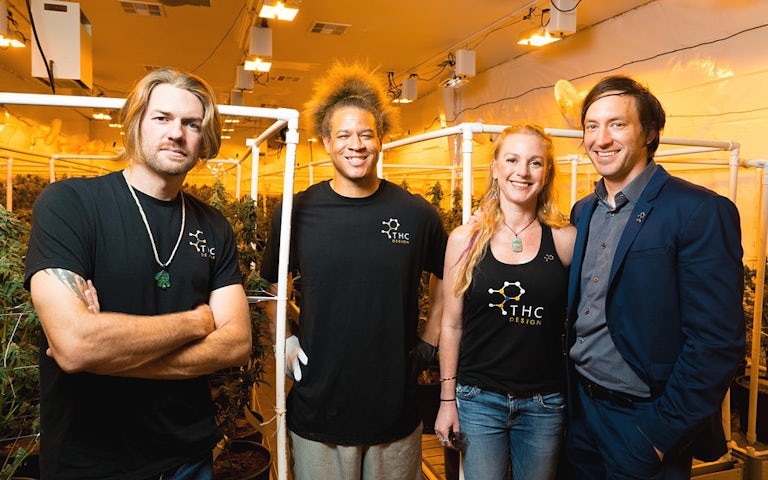 Co-founder of THC Design Ryan Jennemann, who oversees the program, insists that the initiative has been about more than just receiving a pat on the back.
"I was doing it because I wanted quality employees in the company. It wasn't some PR stunt or marketing venture," he told Leafly.
As Jennemann suggests, the veterans bring with them a wealth of relevant experience from their time in the military. Many have worked in a similar shop or lab setting which gives them knowledge about health and safety protocols that are necessary for making sure canna-businesses comply with regulations. Those regulations are key as they ensure that companies can stay in business as the federal government threatens to crack down on the cannabis industry.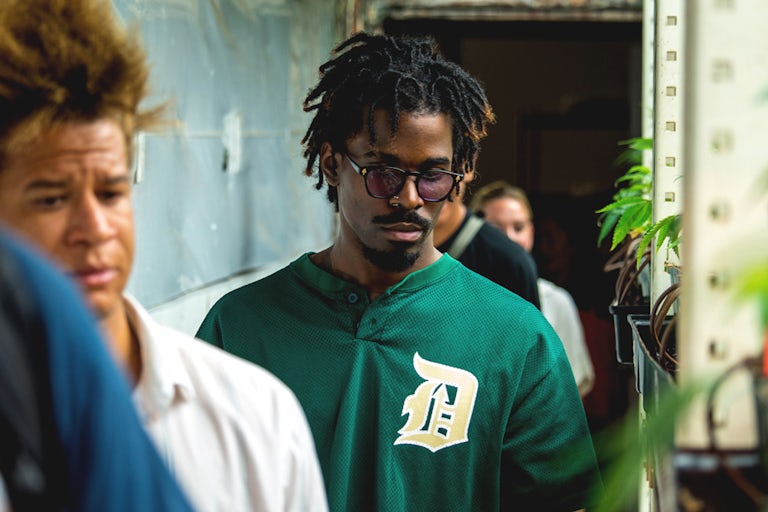 In the spirit of learning on the job, each intern receives a copy of Jorge Cervantes' "Cannabis Encyclopedia: The Definitive Guide to Cultivation & Consumption of Medical Marijuana." But they also get much more than a book and some free bud; they get what many returning veterans are eager for: a good job. The internship pays $15 an hour, but it also offers a chance to be hired at the expanding company or work elsewhere in the cannabis industry.
Importantly, it also gives veterans an opportunity to work for something they believe in. Cannabis has become an increasingly popular alternative among veterans with post-traumatic disorder and chronic pain who don't want to use highly-addictive opioids.
There are currently over 20 million veterans in the United States. Of those, the Department of Veterans Affairs (VA) had issued an alarming 1.7 million opioid prescriptions to just 443,000 individuals in 2014. According to VA statistics, the department's medical staff treated 66,000 of those people for addiction in 2016.
As Former VA Secretary Robert McDonald points out, veterans are ten times more likely to be addicted to opioids than other Americans. Currently,  13 percent of American veterans are addicted to some form of opioid.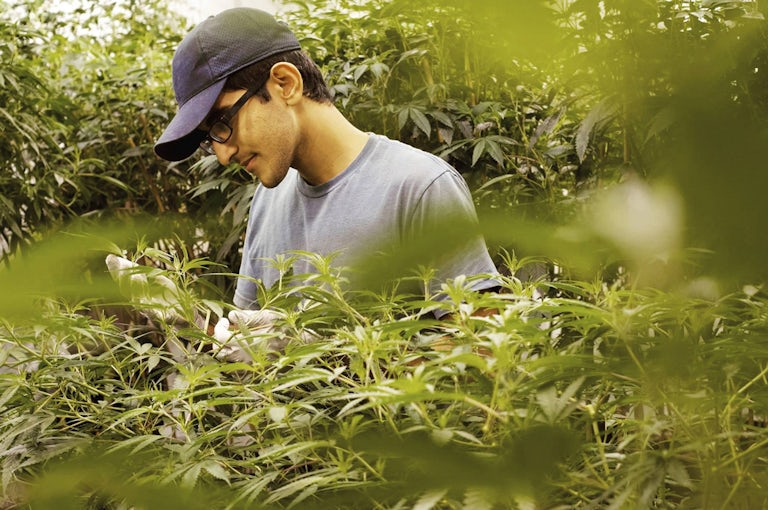 The expansion of the cannabis industry has given hope to veterans who have seen their friends become addicted to opioids or, in the worst cases, overdose. There are no numbers on how many veterans are currently using cannabis to treat combat-related conditions, but more than a dozen organizations have popped up nationwide in favor of the cause. With the high rate of unemployment among veterans, it only makes sense they would also want to work in the industry that's provided them with much-needed relief.
THC Design's program has become so successful that the company plans to expand it in the hopes that others in the industry will catch on and launch their own internships. In 2018, it appears as though vets' relationship to the cannabis industry is about to become even more intimate.