Ride-sharing services like Uber are convenient and useful for a lot of people. Now there's a guy who wants to upgrade your ride-sharing experience by giving you weed services with the privilege of vaping and riding. Because the laws in D.C. prohibit using cannabis publically, it's important to find a more private place to toke. For this reason, Kush N Go is perfect for weed-smokers, and even provides the weed. 
Kush N Go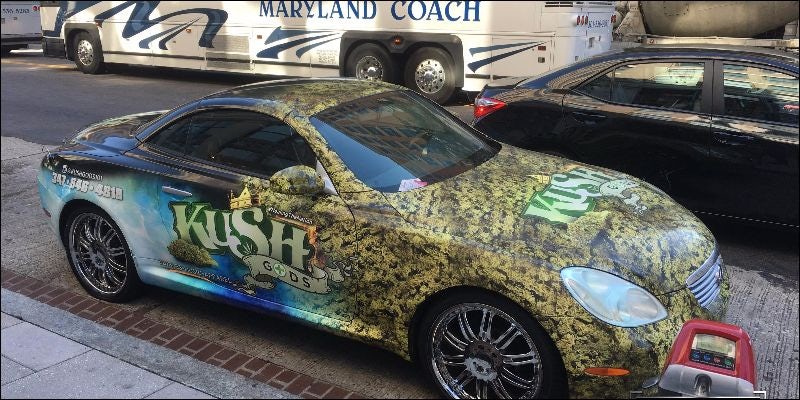 If you've traveled to the D.C. area, you know that many people rely on Metro to get them to and from their destinations. At present, Metro is extending their hours for track work, causing individuals to seek out other forms of transportation.
Therefore, ride-sharing services are trying their luck with an expansion to the district. However, none of these services can compare to Kush N Go, the new Uber for weed-smokers.
The man behind Kush Gods is Nicholas Cunningham. Not only is he giving you a private place to smoke but he also promises top-shelf medical-grade Kush.
Here's how Kush N Go works: customers can give the business a call, download and use the app, or use the website to get a ride. When you donate $10, you get a five-minute ride. If you give $20, you earn a ten-minute ride. Fifty dollars, however, will give you half an hour.
Trips are available from noon to 9 p.m., and starting in September, everyone will be able to sign up to drive and get paid just like Uber and Lyft. Although the job postings are currently up on various social media site, it's unclear if any are still open.
Weed services: public vs private in D.C.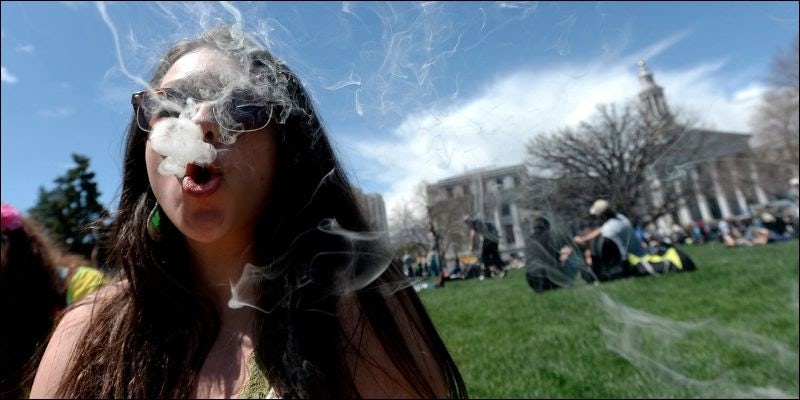 Cunningham says that people want a place to enjoy marijuana because many cannot consume it in most homes that they rent or government homes. However, D.C. Council passed a permanent pot club ban back in April. As a result, Cunningham says that folks can only consume the herb in the privacy of one of their vehicles and not in the public.
Unfortunately, the D.C. code has a different idea on about public versus public. In detail, the code says it is unlawful for any person to smoke or otherwise consume weed in or upon a public space, including a vehicle in or upon any street, alley, park, or parking area, according to the code.
Cunningham has yet to respond to multiple requests for additional details in regards to his service. Specifically, whether or not the rides take you to certain destinations, how he's setting up the infrastructure for a rideshare-style business, and law enforcement concerns.
Arrested but not detained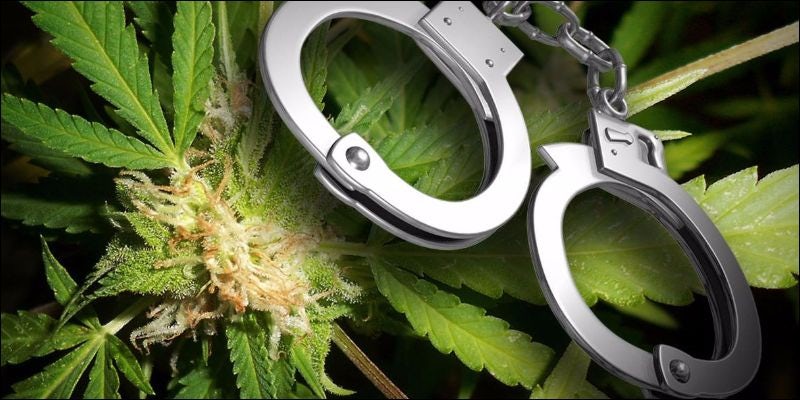 The Kush Gods cars, which were once all over the crowded streets of D.C, offered edibles for donations- a way of avoiding the fact that it's still illegal to sell cannabis. Consequently, Cunnigham and an associate were arrested and charged in December and received a misdemeanour for distributing marijuana.
In March, Cunnigham pled guilty, and his probation called for him to refrain from the Kush Gods business, as well as any other marijuana transactions.
The government respects that [cannabis] laws have changed. But not as far as Mr. Cunningham would like to carry them.
Despite his punishment, Cunningham refuses to quit and continues to operate the Kush Gods business. Also, he's expanded into music, apparel, and even makes the effort to educate the public about cannabis and its many health benefits.
To this day, he remains resistant to his treatment by the media and law enforcement. In a recently released song called "Conspiracy," he says "Welcome to my conspiracy / Police involved in this shit / The news involved in this shit / The weed community involved in this shit / They must think I'm a little bitch."
Do you think Kush N Go will someday top Uber? Will Cunnigham soon face more legal trouble for not complying with the law? Let us know on social media or in the comments section below. We would love to hear from you.