There's nothing wrong with taking pride in your work. But when the work you do is fueling one of the deadliest crises in the country, it's best not to smile for the camera the way this Cincinnati opioid dealer did.
In a video obtained by the Cincinnati Inquirer, Ohio resident Michael Chandler is seen driving up to the windows of five vehicles in a row in broad daylight to deliver the goods. "This shit's like McDonald's," he is heard saying in the video shot on his own phone.
Business seemed to be booming for Chandler until his product caused the overdose of a teenage customer. That's when U.S. District Judge Michael R. Barrett dealt a healthy dose of justice to this proud dealer. After pleading guilty to drug distribution, the 29-year-old was sentenced to nearly two decades in prison and ordered to pay $9,000 to the family of the teenager to cover the funeral costs.
According to a report from the National Center for Health Statistics, as of April 2017, there were more than 65,000 overdose-related deaths across the country. Fentanyl, an opioid which is sometimes referred to as the synthetic version of heroin,  accounted for 20,100 deaths, surpassing all other opioid-related fatalities in 2015.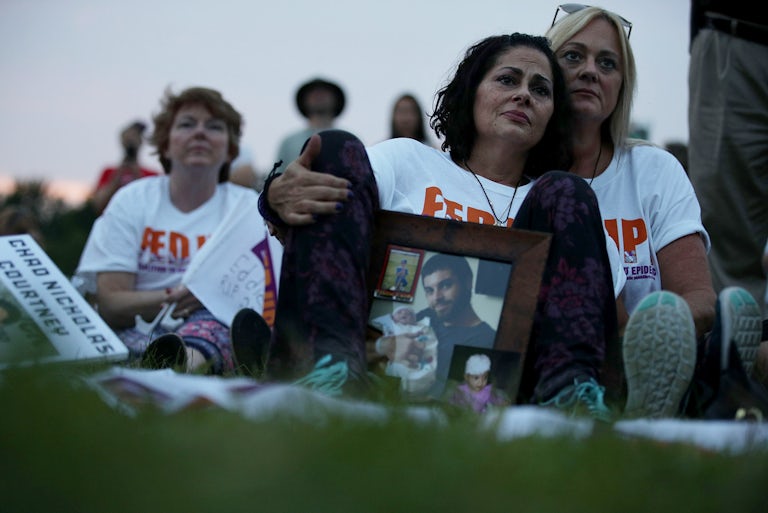 Ohio has been one of the states hardest hit by the opiod crisis. In 2016, the state reported 4,050 unintentional overdose deaths, an increase of 1,000 deaths from the previous year. Eight-six percent of these fatalities were caused by all opioids and fifty-eight percent were caused by "fentanyl and related drugs" specifically.
"It has been a rapidly evolving problem," Cuyahoga County Medical Examiner Dr. Tom P. Gilson told HERB, "we are still very much grappling with an approximately 30 percent increase in caseloads in many areas of this agency."
The 17-year-old victim in Chandler's case was identified in court documents as "J.H." from Campbell County, Kentucky. After his death in April, the Kentucky Drug Task Force identified the dealer as a man who went by the name of 'Goldie.' (It turns out this was Chandler's nickname.)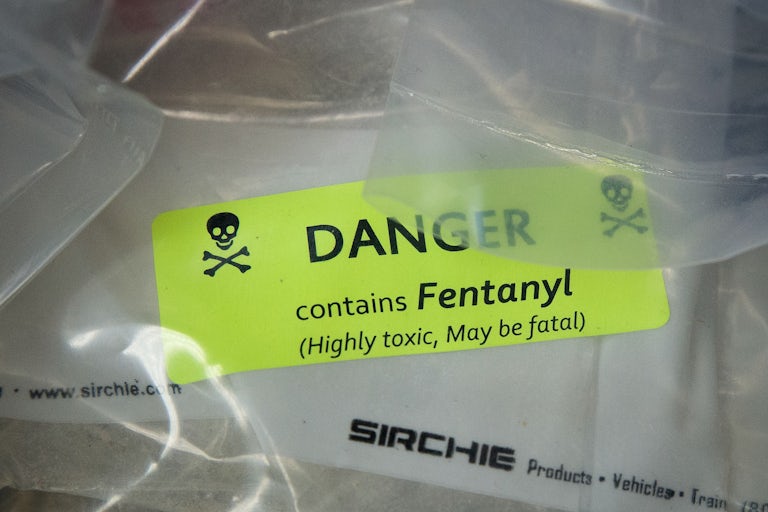 As part of their investigation, law enforcement recruited a friend of the victim, referred to as 'C.S.I.' in court documents, for an undercover operation. Local WCPO reported the friend then purchased drugs from 'Goldie.'
The operation included multiple encounters between them, including one instance on May 16 when the friend entered 'Goldie's' home wearing a wire and recorded conversations between the dealer and other men involved in the distribution of fentanyl.
The drug acquired by C.S.I. was handed over to the Hamilton County Coroner, who identified it as fentanyl. Police then tracked Chandler's car across three communities where he conducted his shady business. After three days, they were granted a warrant to search Chandler's place where they discovered cocaine, firearms and more than 600 grams of fentanyl.