The world's largest recreational marijuana market is officially open for business. On Friday evening (Jan. 19), California granted its first licenses to Los Angeles dispensaries making the transition to recreational sales.
The sale of marijuana to adults over the age of 21 has been legal in the state since Jan. 1, but the city of L.A. didn't start accepting permit applications from dispensaries until Jan. 3. The city issued its first temporary permits on Jan. 12 and then those dispensaries had to apply for licenses through the state.
The first state license in L.A. went to MedMen for their shop in Beverly Hills on Friday evening. At the same time, they got the go-ahead for their Downtown Los Angeles and Venice locations. They opened up for recreational sales on Saturday morning.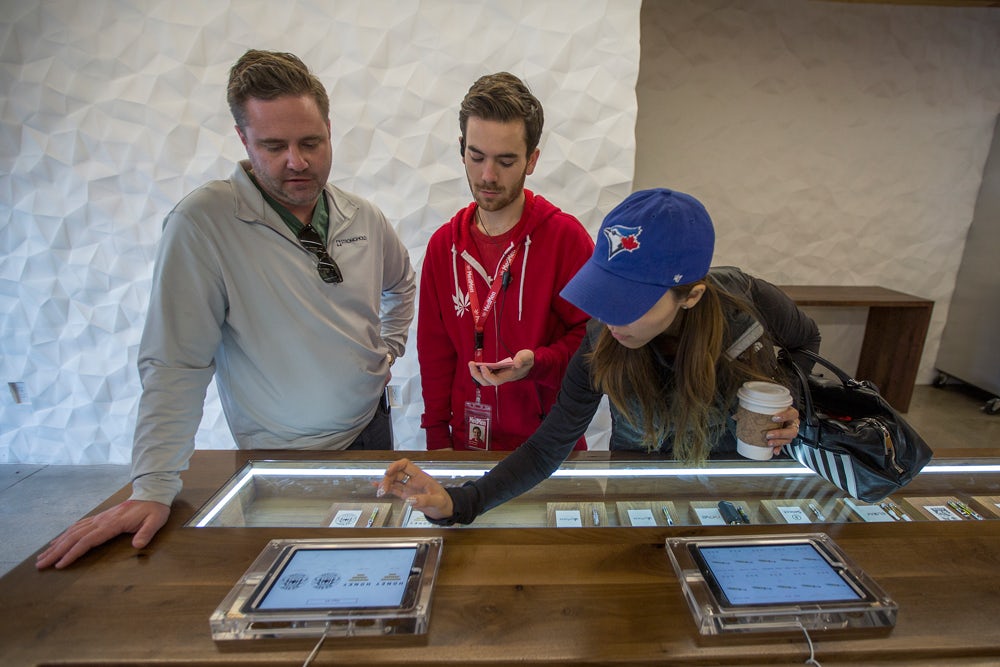 According to a city database, 67 dispensaries have currently been granted temporary licenses to sell recreational weed in Los Angeles. These permits all went to existing medical marijuana dispensaries, many of which have been open for years. It's unclear when they will be getting state licenses so they can open to the general public.
It's also unclear what's going to become of the estimated 1500 plus medical dispensaries currently operating in the city, most of which are not properly permitted. Since California voters passed Proposition 64 in November 2016, legalizing recreational marijuana in the state, a handful of these dispensaries have even been selling marijuana to adults without medical cards.
In December, the city of Los Angeles released its much-anticipated regulatory framework for the recreational market. According to the Los Angeles Times, city officials have calculated that under the zoning restrictions no more than 390 dispensaries will be permitted in L.A.
These sorts of regulations don't seem to be deterring cannapreneurs one bit. Since recreational legalization in 2016, L.A.'s market has exploded with all kinds of cannabis experiences, allowing people a way to access bud outside the traditional dispensary. These experiences include everything from elaborate pop-up dinners to cannabis retreats, manicures, and yoga. It seems even if Los Angeles officials want cannabis lovers in the city to wait a bit longer, they're just not going to.