After a thumbprint of hash oil was found in this Michigan family's home, during an unrelated medical emergency in September of 2014, authorities removed the couple's 5-year-old son and placed him in foster care. After 18 months of fighting serious drug charges, Dante has finally been reunited with his parents.
Max Lorincz and his wife are both legal, card-carrying medical marijuana patients. So why would Michigan State Police remove their son after finding minimal amounts of what they presumed to be a substance containing THC? Specific wording in an addendum to State crime lab policies gives them the authority.
Reunited and it feels so good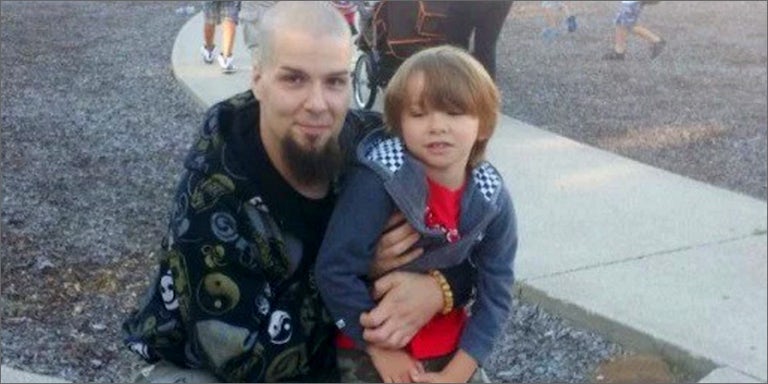 After defeating felony drug charges, Max Lorincz was finally able to be reunited with his now 6, almost 7, year old son, Dante.
"It's like 100 pounds being lifted off my chest," said Lorincz. "It's like our entire life was put on hold the entire time he was gone…we'll try and make as many positive memories as we can to make up the gap, but there's definitely nothing that'll replace the time that we lost, that's for sure."
Dante, while still adjusting to the whirlwind he's been put through, is ecstatic to be home. He's enjoying playing with his parents, and even points out his dad's favorite toy. The long-awaited reunion has finally brought this nightmare to a close.
How could this happen?
Michigan State recently changed wording on drug policies, now requiring laboratory techniques to label "origins unknown" on any cannabis product that doesn't contain visible plant matter. This stipulation led to Lorincz being charged with felony possession of "synthetic THC," and the legal removal of his son.
Months and months of court dates, one where a judge even ruled Lorincz could continue to use medical marijuana, resulted in all criminal charges being thrown out 16 months later. It took the family another two months to regain custody of their son, after battling Bethany Christian Services in family court.
"It's not something I'd wish on my worst enemy, the experience we went through," said Lorincz. "We missed that entire portion of his life."
Do you think Michigan State police went too far by removing this family's son? Let us know on social media or in the comments below.