San Fransisco has got an innovative new business that may raise a few eyebrows and heart rates. Power Plant Fitness is the worlds first cannabis gym, and it's redefining the way we all think of consumers. The gym is the brainchild of Jim McAlpine, founder of the 420 Games, and former NFL star Ricky Williams who got together to break the stoner stereotype and give athletic cannabis consumers a friendlier place to lift.
"I felt ashamed of my lifestyle to some degree," McAlpine told Complex about the revelation which led him to fight the stigma around cannabis. "I have learned to flip that around. Now I wear my lifestyle as a badge of honor."
The gym, which opened in November 2016 has since received plenty of positive reviews and media coverage from around the country. 
Power Plant Fitness: The Worlds First Weed-Friendly Gym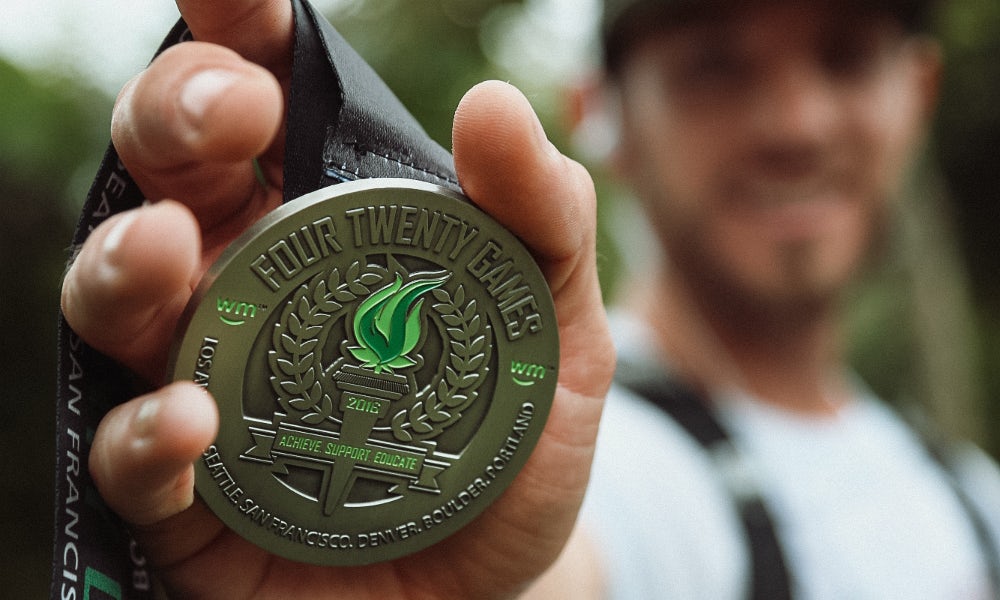 McAlpine is also the founder of the increasingly popular 420 Games which launched in San Francisco in 2014 and has been growing consistently ever since. The multi-city event features triathlons, obstacle courses and other events that participants can enjoy while they partake in their favorite strain. Its signature event is appropriately a 4.20-mile marathon run all aimed at combating the social stigma of a community that is slowly making it way out of the underground.
"The stigma runs deep, and people immediately go to the propaganda engrained in their brain that says marijuana and athletics don't mix," McAlpine said in a press release. "Well, that's exactly why I started The 420 Games because I knew all of those people were wrong."
In 2017 the games have expanded to include California, Colorado, Oregon and Washinton and MacAlpine has shown interest in making the games international with an expansion to Canada as it plans to legalize recreational marijuana in 2018.
As for his partner Ricky Williams, the former football player has run into his share of weed-related controversy facing multiple suspensions over positive marijuana tests. But Williams is also a Heisman Trophy winner, the highest award achievable in college football, and though he retired in 2012, the NFL loosened its restrictions on THC limits just two years later from 15 nanograms per milliliter of urine to 35 nanograms.
Willimas is just one athlete on a long list who have been disciplined for marijuana use while also achieving a remarkable level of accomplishment in their chosen sport. Perhaps the most notable case is Olympic swimmer Michael Phelps. At 28 medals, Phelps is the most decorated Olympian of all time. A February 2009 photo of him smoking a bong resulted in a suspension form the US Olympic team and a loss of sponsorship from Kellogg's.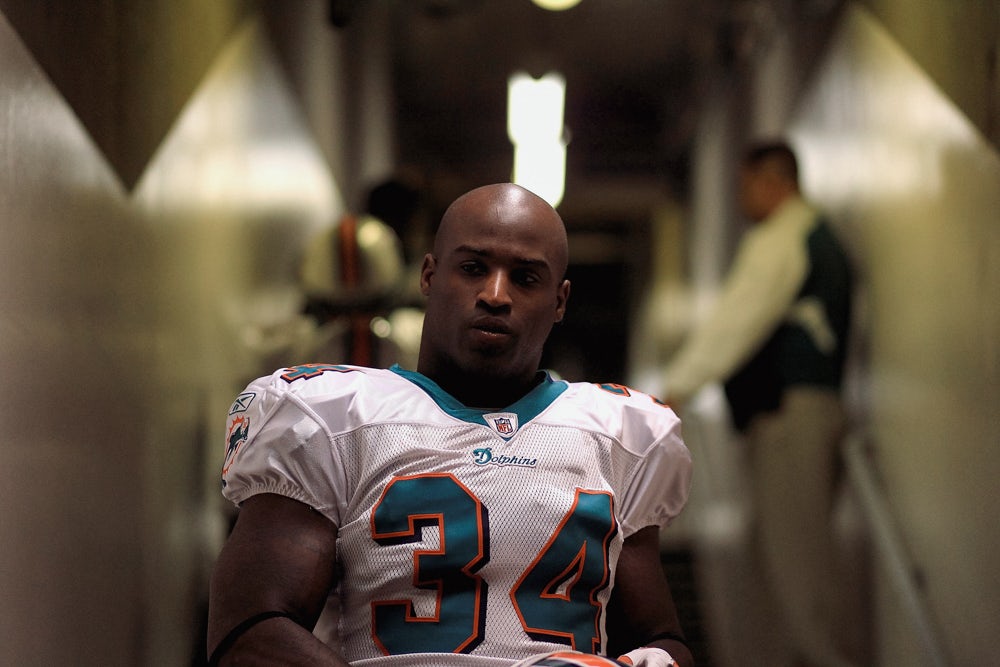 Since then the World Anti-Doping Agency has also loosened its restrictions on cannabis increasing the acceptable level of THC from 15 nanograms per milliliter to 150 nanograms.
In addition to the cannabis-friendly gym, the duo is hoping to expand into a full line of products under Power Plant Wellness. Currently, they include edibles that are meant to be used as pre and post workout boosts.
Far from a cafe or lounge, McAlpine insists that Power Plant will be a full-on athletic complex focused on fitness. "It won't be a place to get high and just screw around," He says in a blog post on his website, "We are focused on the athletic side, not the cannabis side."
It's all part of his strategy to change the way the sports community sees cannabis. For him, it's only a matter of time before the tides shift and minds change on the issue and the gym is a first step in proving this.
As mainstream society starts to accept that cannabis is medicine, McAlpine believes that marijuana initiatives around sports will become a major player in the industry.