While the strain is named after the infamous 19th-century serial killer, this flower is far from deadly. The Jack the Ripper strain is quite friendly, providing consumers with a happy and upbeat cerebral high. This flower is energizing enough to use during the day, making it the perfect bud for those seeking headache and mild pain relief without added drowsiness.
Jack the Ripper Strain Experience
Jack the Ripper is a tangy, tropical cross between Jack's Cleaner and Space Queen. The name may be a little frightening, but this Sativa-dominant Hybrid is all uplift, energy, and happiness. Bred by TGA Subcool Seeds, Jack The Ripper is an ideal strain for daytime marijuana consumers.
Those seeking a reliable morning bud are in luck. Jack the Ripper is an energizing and upbeat strain. This flower would be an excellent choice for a wake n' bake session, as many find that it provides a calm yet focused mental stimulation. In theory, the strain should be a solid replacement for a morning cup of coffee.
The overall experience of this flower is happy, uplifting, and clear-headed. Those seeking a high-THC strain for the workday may find that this flower puts them in the mood to get things done. In high doses, however, this strain can border on psychedelic. If you're hoping to avoid a racy high, stick to moderate doses.
The THC content of Jack the Ripper is moderate to high, typically ranging from 15 to  20 percent. Recreationally, this bud is great for a hike or a bike ride. If you need a strain for weekend chores, this strain will make for great company. However, the psychoactive quality can be very intense. Experience with cannabis is recommended.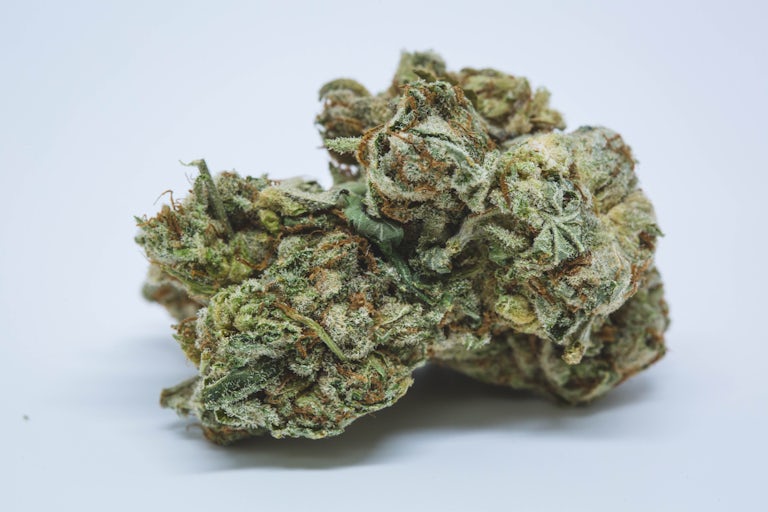 Traits of Jack the Ripper and Jack the Ripper Seeds
This strain has a potent, sour and citrus aroma that makes itself known as soon as the bag is opened. These scents only intensify once the weed is combusted, so those marijuana consumers looking to be a little discreet may wish to proceed with caution. On the inhale, these sour notes are clear in the strain's flavor. Rich and creamy, the smoke has a citrus tang, while the exhale reveals notes of sweet lemon and even pine to the more experienced marijuana consumer.
Medical Benefits of Jack the Ripper
Those medical marijuana consumers who prefer an energetic buzz may enjoy this particular strain in the daytime. It offers relief while still allowing people to get things done.
This strain is great for managing pain especially headaches, migraines
Because of its uplifting effects, Jack the Ripper is great for fatigue and brain fog (as well as doing Saturday morning chores)
Those with depression, chronic stress, and anxiety  appreciate the fast and strong uplift this strain provides
Jack the Ripper also tends to inspire the munchies, so patients who need help with daytime appetite might find this strain helpful
Recreational users favor this strain for socializing because of its talkative, upbeat effects