It's official: the herb grinder market has just been disrupted. Meet the ANAXY STAR all-purpose grinder. You've never used anything like it. Simply insert your favorite flower, and the ANAXY STAR does the rest, using funnel technology to help you fill your joint, blunt or bowl with finely ground cannabis. No more breaking up herb by hand, or twisting endlessly on a sticky traditional grinder only to pinch out the good stuff. Get ready for your smoking experience to change forever!
Weed where you want it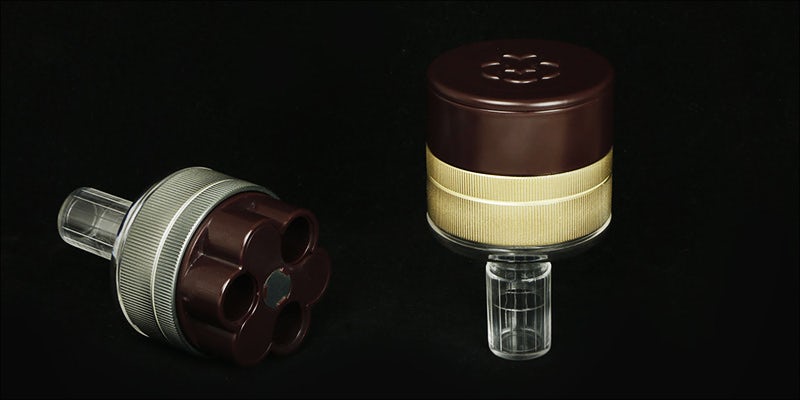 When using a typical grinder, herb tends to get all over your fingers, clothes and pretty much everywhere. The proprietary funnel design of the ANAXY STAR eliminates this problem, keeping all the plant matter where it needs to be.
Cannaseurs no longer have to touch the ground herb with their fingers to pinch it into a wrap, bowl or vape chamber. Instead, it is ground with a few simple twists and then released directly into your smoking device through a precise opening. This eliminates waste and saves smokers some serious time and effort.
Not ready to smoke right now? You can actually store your herb in the ANAXY STAR grinder when not in use. It will be ready to grind when you are. No matter where or how you're smoking your cannabis, there's a special attachment to fulfill your needs.
Beautiful and high-tech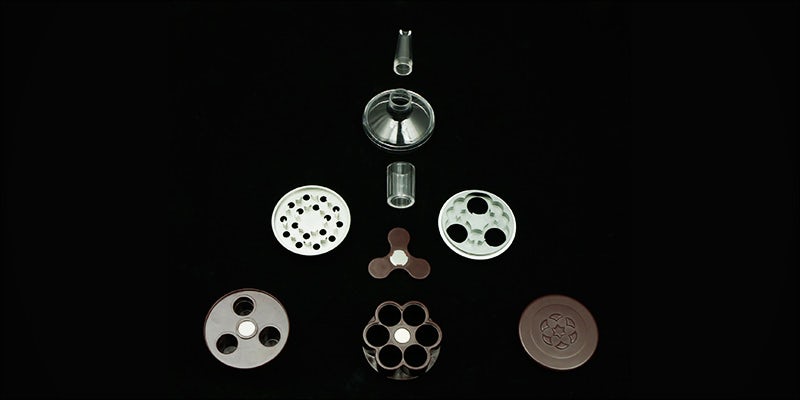 The grinder has long been seen as a lifestyle accessory for cannabis consumers. When smoking in a group, whoever has the nicest gear usually has the privilege of using it to get the session started.
The gorgeous design of the ANAXY STAR will impress your friends – before they even see it in action! It comes in two metallic color editions, gold. and graphite.
Though beautiful, truly, the marvel of this grinder is the specially-designed modular structure.
Among other functional tools, the ANAXY STAR comes loaded with two levels of cutting blades, three secret chambers that lock with a special key, and three different transparent Polycarbonate attachments for funneling, measuring and filling up your ground herb.
All of these pieces snap and swirl together in unison with powerful magnets, and snap back apart for easy cleaning.
ANAXY STAR: The world's most creative grinder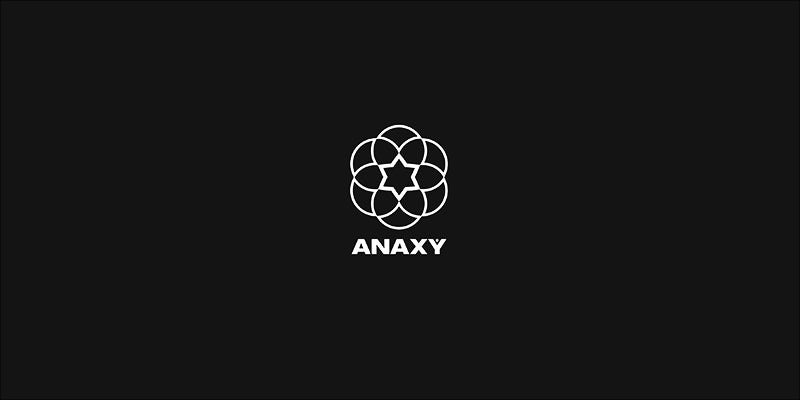 The fact that you can store, grind, mix and dispense dried herbs in one device is just the tip of the iceberg. The real magic is inside.
The unique modular and threadless design connects nine individual parts solely through magnets and transforms it into a creative tool that can also be described as the Rubik's Cube for stoners and visionary tool for cannabis enthusiasts.
A little notch the size of a penny was added to make it easier to separate the pieces from each other and a new teeth geometry makes it even easier to clean the parts. Besides that, a shorter and thicker pipe was added to optimize the filling of pre-rolled cones.
ANAXY developed this grinder for true lovers of cannabis. This includes patients who require a clean grinder to preserve the integrity of their medicine.
Through innovation, creativity, and functionality this brand is well on its way to setting a higher standard for grinders. It is extremely fun to play with and unleashes the creativity of the user.
Over the past months we received tons of feedback from our customers, engaged them into the developing process and implemented their thoughts into the new ANAXY STAR, to make it even better. – ANAXY STAR Developer
Purchase the ANAXY STAR for your favorite cannabis connoisseur by visiting their website, retailing at just over $50, with free shipping (for a limited time.)