CBD wrinkle creams, roll-on oils, and serums are the new biggest trend in the cannabis industry. But does CBD really have any anti-aging effects on the skin? We spoke with Dr. Olivia Rose a naturopathic doctor and advisor to Remedy Review, and Dr. Tsippora Shainhouse, a Los-Angeles Based dermatologist, to see what's happening when you rub CBD oil on your face.
How Do CBD's Anti-Aging Effects Work?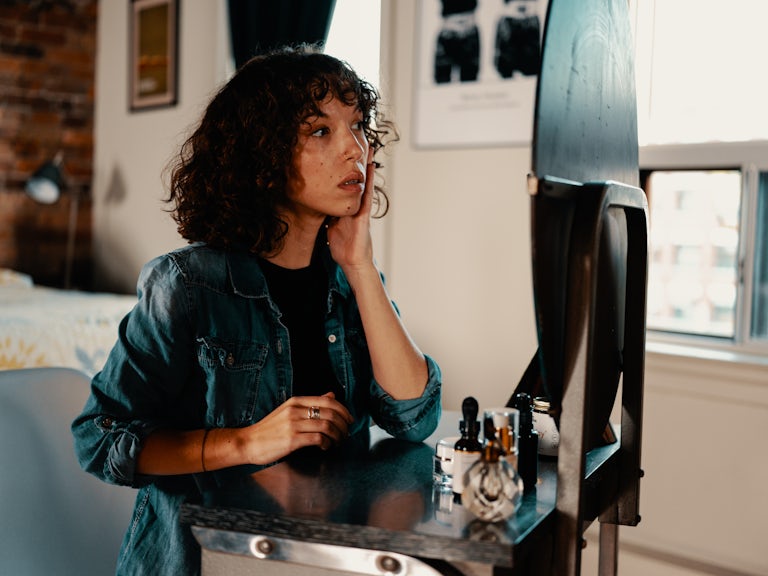 First of all, to understand how CBD has anti-aging effects, we have to explain how wrinkles are formed, which as it turns out, isn't super simple. But Dr. Rose explained some of the basics to Herb over the phone, starting with hydration. She explains that loss of moisture in the skin as we age is the main cause of wrinkles. That's why daily facial moisturizers that include SPF are recommended as the first line of defense against wrinkles and aging skin.
However, free radicals, which are molecules naturally generated in our bodies over time, also play a role in aging skin, skin damage, and other skin problems like liver spots. Free radical damage can be caused by sun exposure, heavy drinking, smoking, and even everyday stress.
Rose explains that free radicals attack the cells in our bodies and "create a cyclical kind of effect… until these free radicals are quenched. And what quenches free radicals are antioxidants." That's also where cannabis comes in.
"CBD is actually a fantastic antioxidant," says Rose. The idea is that CBD's antioxidant powers can counteract free radicals damage and therefore, prevent aging.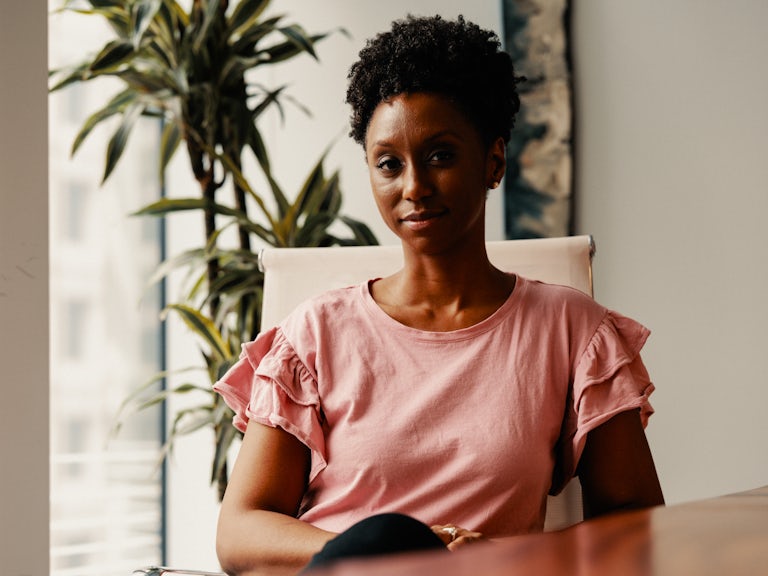 Plus, CBD's anti-aging effects may also have to do with its anti-inflammatory effects. Rose explains that oxidation, the process that causes free radical damage, is an inflammatory process. "That's where antioxidants come in," says Rose. "and that's where you need some kind of measures to stop that inflammatory process before it gets out of hand." And one great measure comes from our favorite herb, the cannabinoid CBD.
In fact, a 2017 scientific review looked at all the literature related to cannabis and dermatology, and found both CBD and THC have proven anti-inflammatory effects that may be useful in the treatment of itchy skin, dermatitis, eczema, psoriasis and other inflammatory skin conditions.
Topical CBD Skin Benefits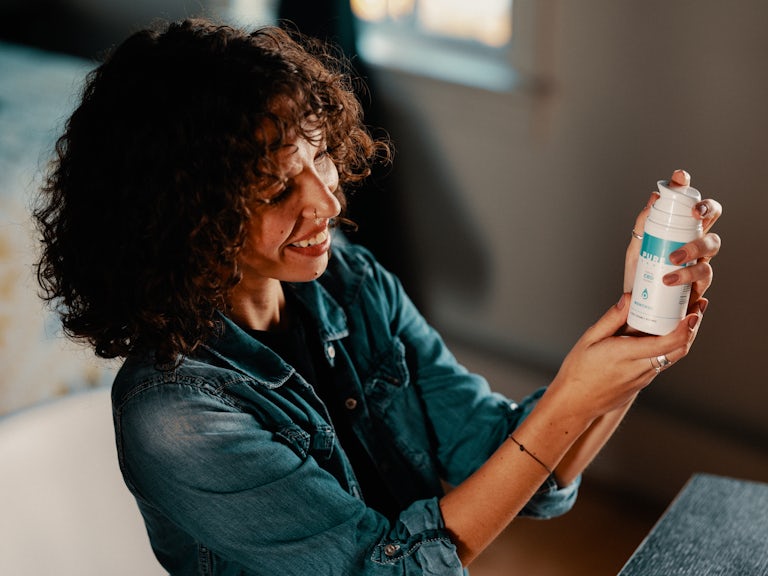 The best way to reap CBD's anti-aging effects is to apply the cannabinoid topically. Luckily, there's tons of topicals CBD products hitting the market, like PureKanna's Topical CBD Ointment, MGC Derma's Anti-aging Line, and Legion of Bloom's Zana collection.
Apply these types of products before bed to "expression areas" of the face, like around the eyes and mouth, because they're the most likely to form lines and wrinkles. That will keep your skin hydrated throughout the night while fighting free radical damage at the same time.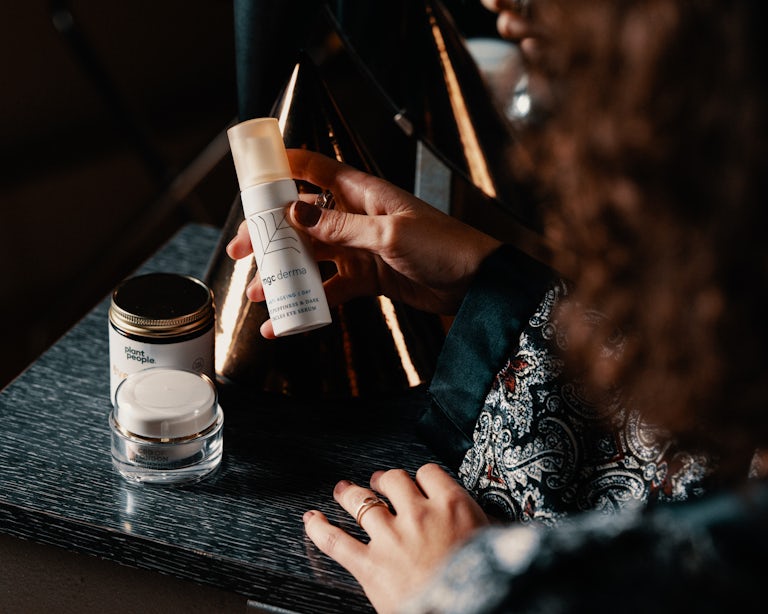 Dr. Tsippora Shainhouse, a Los-Angeles Based dermatologist, tells Herb via email that CBD oil can also be applied during the day, before sunscreen, "to 'capture' the free radicals that manage to bypass the sunscreen." She also emphasized CBD's "strong antioxidant properties" in its ability to "prevent and potentially undo damage" that free radicals cause to the skin.
Hemp Seed Oil Anti Aging Effects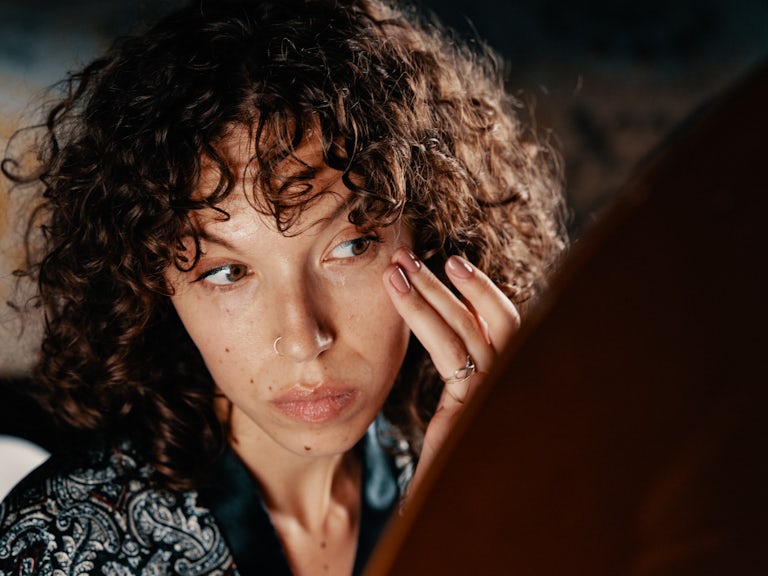 Moisturizing the skin on your face is key to keeping it supple, youthful, and wrinkle-free. Rose even explains there's a trend right now of people putting all kinds of oils with naturally occurring antioxidants on their faces to improve moisture and prevent wrinkles. "Any kind of oil will serve as a heavier barrier to seal in that moisture," Rose explains.
And what type of oil is rich in natural antioxidants? Hemp seed oil, of course! Hemp seeds are packed full of essential fatty acids, like omega-3, omega-6, and even omega-9, vitamins A, E, and C, along with B vitamins,   and even minerals like magnesium and sulfate – all of which are great for skin health. In fact, most of these are already used in beauty products anyway, and hemp seed oil itself became popular in beauty and makeup products years ago before CBD became a household term.
Rose also explains that hemp seed oil is rich in GLA, gamma linoleic acid, which is a "superstar" essential oil. She explains it that it helps to hydrate the skin as well as has natural anti-inflammatory properties, making it another two-fold defense against aging and wrinkles.
Dr. Shainhouse adds that the omega-3 and omega-6 fatty acids in CBD oil are also excellent at retaining moisture in the skin. "[They] can become part of the natural lipid layer of the skin and help repair the lipid bilayer of the cells." Basically, these fatty acids are crucial in retaining skin moisture, which helps skin stay looking fresh and firm.
Does Taking Oral CBD Oil Have Anti-Aging Effects?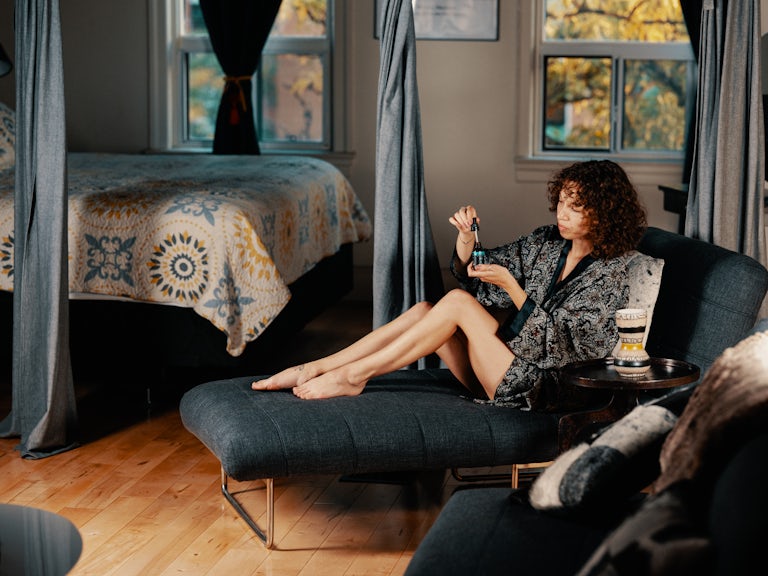 What about if you take CBD oil daily, does that promote healthy skin and potentially prevent wrinkles too? When I asked Dr. Rose, she admitted she didn't have any research to back this claim up, but she theorized that it could possibly have benefits mainly because "what you put in your body is going to affect the skin some way." But she did reiterate that applying CBD topically would have the most direct anti-aging benefits.
The Best CBD Oil for Wrinkles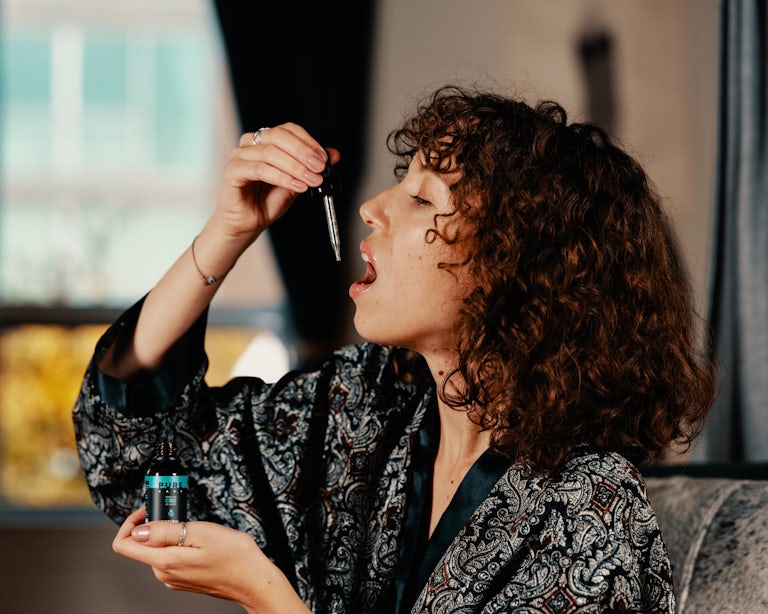 Because many CBD oils are made by blending hemp seed oil and CBD concentrate, you could probably rub any CBD oil you trust on your face for its anti-aging benefits. If you don't live in a place with accessible cannabis laws, hemp-derived CBD products, like Pure Kana, could still be an option.
Pure Kana is a full spectrum hemp-derived CBD line that makes CBD oils and capsules as well as topicals. That way, with trace amounts of THC, they utilize the entourage effect to provide complete, whole plant medicine. Plus, Herb readers can enjoy an extra 15 percent off at their store with the code: herb15.
The only cannabis-related thing that's not great for skin health and wrinkles, is, unfortunately, smoking. Rose says that smoking, even cannabis, promotes free radical damage and can dehydrate the skin. Although she admits tobacco smoke is worse, smoking weed is not doing your skin any favors. Hopefully rubbing CBD oil around your eyes and mouth will help, but if you're really concerned, it could finally be time to switch to vaping.