Mother's Day has come and left. Now, it's dad's turn to be spoiled. But not with the usual toolset and shaving kit that you get him every year. To make Father's Day one for the books, papa bear needs weed gifts. Whether your "old man" is retired and living the dream or still out there working hard for the money, there are several pot products perfect for pops. From a nifty storage case to keep his stash out of sight to a bubbler that will recline him further than his favorite chair, here are all the best Father's Day weed gifts.
1. Flowermate- V5.0s Mini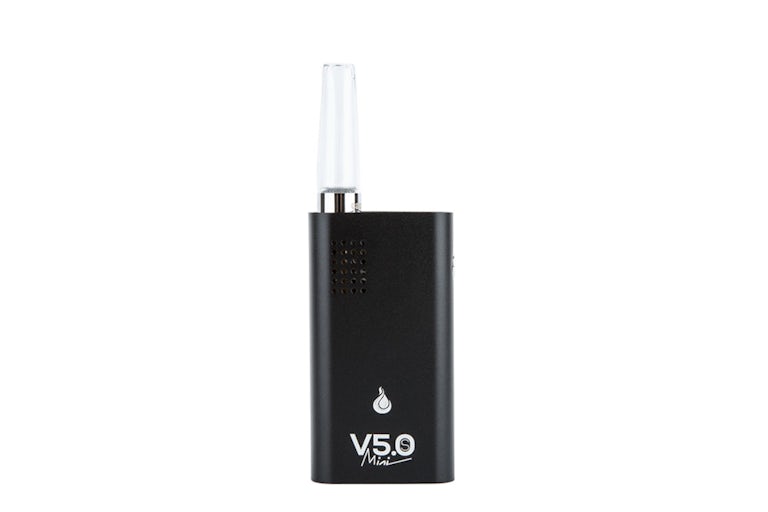 For easy-going dads who have longed for a modest, affordable vape without Bluetooth apps and an overwhelming selection of settings, but with equal the amount of power and pure vapor delivery as the fancy-schmancy devices, the Flowermate V5.0s Mini is a godsend. It doesn't come with a lengthy, complicated setup, and there's not a whole lot to it regarding size and use. In fact, the V5.0s Mini is one of the more discreet dry herb vapes on the market. It's so tiny that pops can slide it into his pants pocket and it'll feel as though nothing's there. Not to mention, its mouthpiece is screw-on, so it can be smoothly removed and tucked away into its built-in compartment to make it that much more pocket-portable and inconspicuous.
2. Papa & Barkley Releaf Patches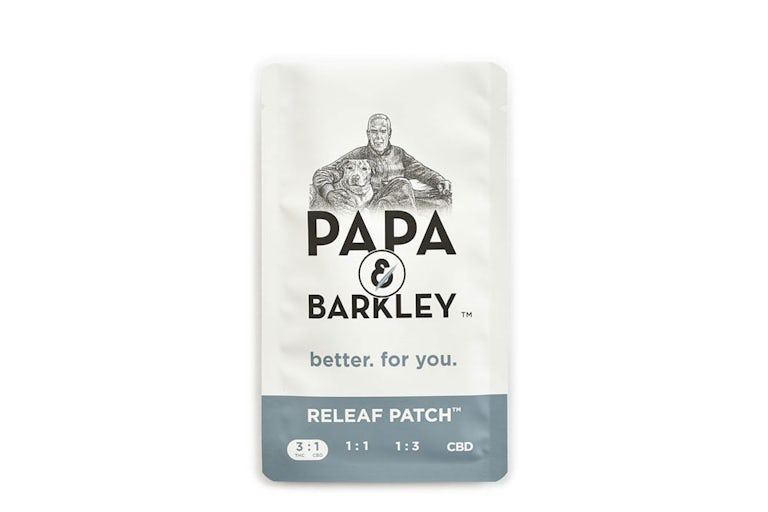 If your anti-doctor dad suffers from chronic pain and inflammation, save him a trip to the dreadful physician's office with one of the best Father's Day weed gifts for pain relief, Papa & Barkley Releaf patches. Available in a variety of ratios, including THC 3:1 CBD, THC 1:1 CBD, THC 1:3 CBD, and just pure CBD, Papa & Barkley Releaf patches come with limited psychoactivity, meaning they won't get pops stoned. However, these convenient patches will provide all the relief he needs to tackle the yard work he's been putting off for weeks. All he has to do is apply the patch on his sore spot, wait 15 to 60 minutes, and he's good to go for up to 12 hours.
3. Plazmatic X Electronic Lighter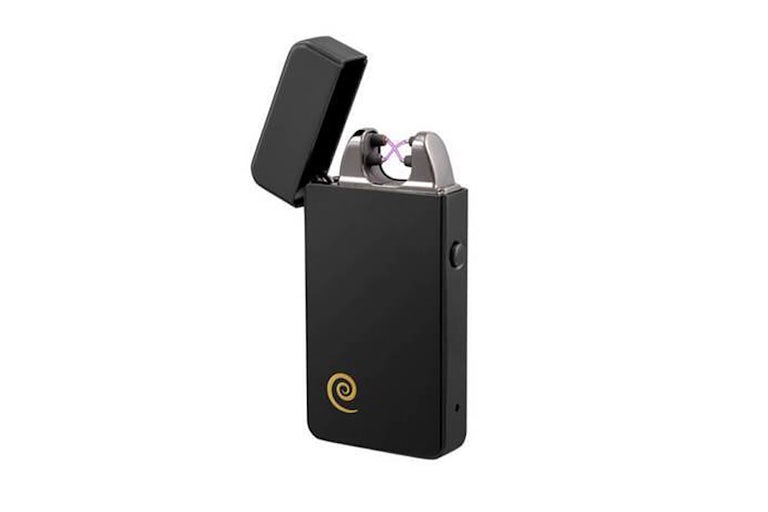 It's hard for dad to appreciate a smoke session in the great outdoors when he can't get his joint lit. But with the Plazmatic X Electronic Lighter, having troublesome gusts ruin a soothing sesh is a thing of the past. Your father's outdoor date with his favorite herb will never be interrupted as this powerful lighter gets it lit every time. And if your dad hates to be wasteful, he'll also appreciate that the Plazmatic X is rechargeable. Plug it into any USB port for about an hour, and the Plazmatic X will provide up to 100 uses. Without a sound at that, thanks to its Whisper™ Quiet Light technology feature, perfect for sneaking puffs around a lurking spouse or nosey neighbors.
4. Kaneh Co Oatmeal Crunch Cookies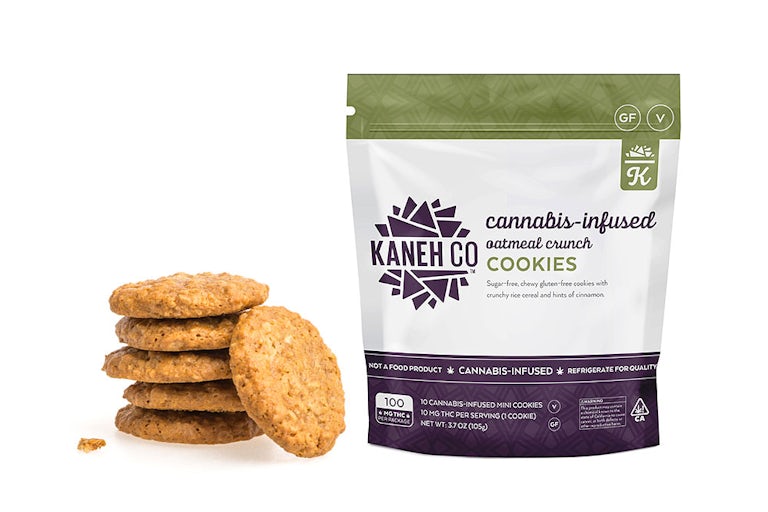 For dads that can't stay out of the cookie jar, one of the best Father's Day weed gifts are cookies, of course. Not just any cookies, but medicated cookies. The kind that will make dad forget all about the long day he had dealing with his idiotic boss. Kaneh Co Oatmeal Crunch cookies are chewy but also offer a delightful cinnamon crunch. Moreover, they're sugar-free and gluten-free, so that makes them guilt-free, too. Each package contains 100 mg of THC, which is just the right amount to make pops buzzy, but not too buzzy.
Don't have access to legal baked goods? If that's the case, then whip out that MB Machine, or whatever you prefer to use to prepare your cannabutter, and try out our Very Special Oatmeal Raisin Cookies recipe for a similar cinnamony, oatmeal taste. Feel free to ditch the raisins.
5. Marley Natural Bubbler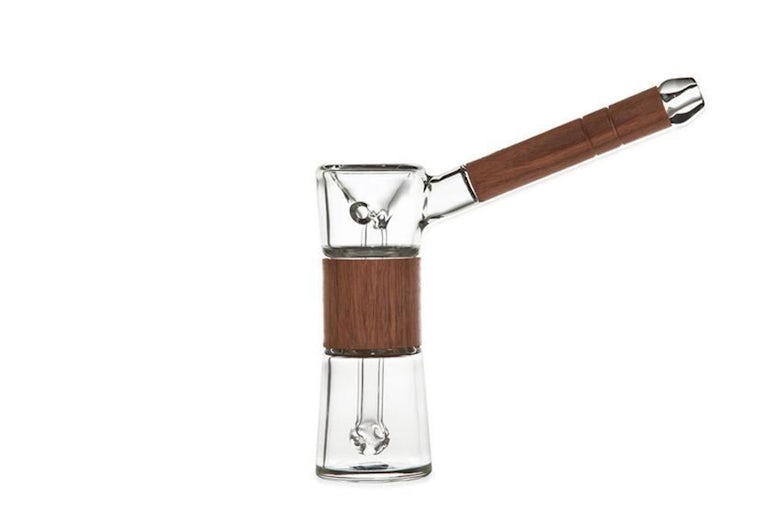 Best smoked while laid back in a relaxing recliner, the Marley Natural Bubbler is the ideal device for cultured cannabis dads. Featuring smooth Black Walnut wood and heat-resistant borosilicate glass, the Marley Natural Bubbler boasts a sophisticated, yet simple design. It's light in the hands, so it won't strain dad when he's trying to enjoy a tasty toke. Also, it's easy to use and permits water filtration for crisper, cleaner, and more refreshing hits of herb.
6. Hakuna XL Mahogany Lock Box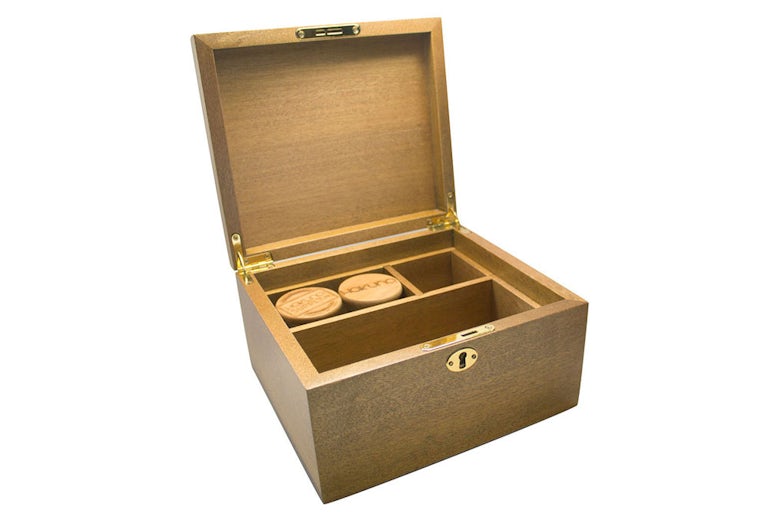 If dad needs a reliable place to store his supply, then the Hakuna XL Mahogany Lock Box is another one of the best Father's Day weed gifts, primarily if he's known to keep a large stash. Even if he doesn't have much flower that needs safekeeping, the Hakuna XL Mahogany Lock Box features three compartments to stash and organize other goodies he needs to be hidden as well, like candy, sharp tools, etc. And if pops is a joint roller, he will love that a removable rolling tray comes along with it. Plus, it features a built-in lock with key to keep the grandkids and unwanted company away from his medicine.
7. O.Pen Fill It Yourself (FIY) Kit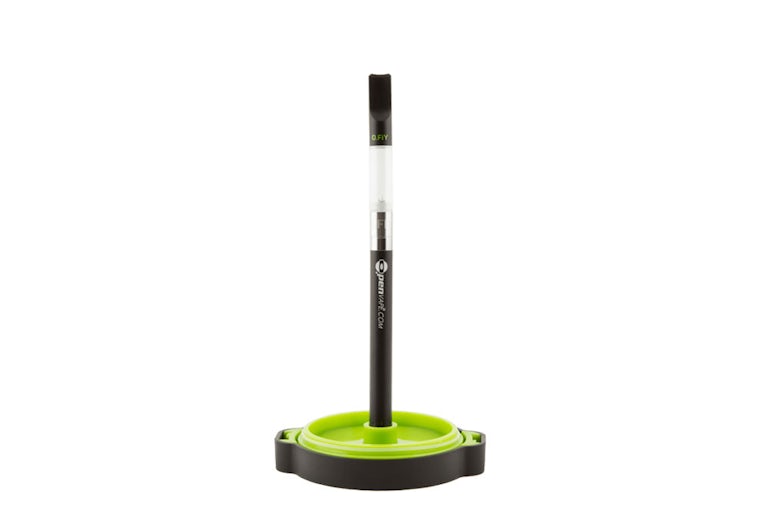 Does dad enjoy vaping concentrates, but doesn't trust pre-filled vape cartridges? If so, then get him a kit that puts him in control by allowing him to make his own. The O.Pen Fill It Yourself (FIY) Kit comes with everything dad needs to formulate cannabis oil how he likes it best, including a mixing bowl, a cartridge, and a syringe fill tool, along with a few other things that make the process as easy as 1-2-3. The pen itself is portable so that dad can savor his creations anytime, anywhere. And if he wants to get super creative, he can even spice up his oil cartridges with added terpenes and flavorings.