When it comes to fun activities when you're high, few surpass the joys of gaming. From the comfort of the couch, or on the go, gaming is one of the most involving forms of entertainment. What's the only thing better than weed with a game? A game with weed.
A pot-gaming revolution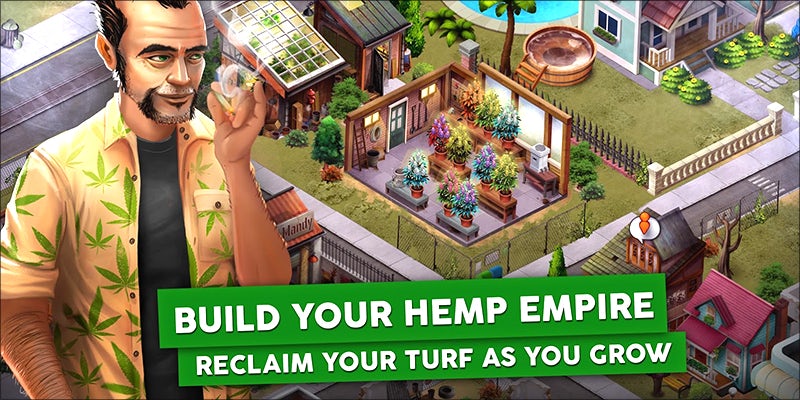 While gaming is nothing new, adult-centric titles have only started expanding the market in the last decade. Violence and action rule the scene, with big name studios, but games featuring cannabis were still taboo until recently.
Now that cannabis enthusiasts have started to harness the power their purchases have, better offerings have started to surface.
Goodbye GTA. Sayonara Sims. It's time for a ganja-game that puts them to shame.
Hempire Games, developed by LBC Studios, was created to support and empower the cannabis community. You could say it's the pot farm game made by fans, for fans.
We're really familiar with the industry… for many years prior to this we watched it develop and witnessed the public opinion shifting, which is when we realized that this audience deserves an outstanding game.

We envisioned a high-quality experience with clean graphics and depth of gameplay, far more aware than what was on the market at that time.-Dennis Molloy, LBC Studios President
Already sweeping Europe, and set for global release on April 20th, Hempire is the most advanced 420-gaming experience the world has ever seen.
We wanted to build a quality mobile game that brings together the community of cannabis enthusiasts and those curious about the emerging culture in a meaningful and relevant way. And most importantly it had to be FUN. –  Solon Bucholtz, CEO, LBC Studios
This ain't your mama's farm-village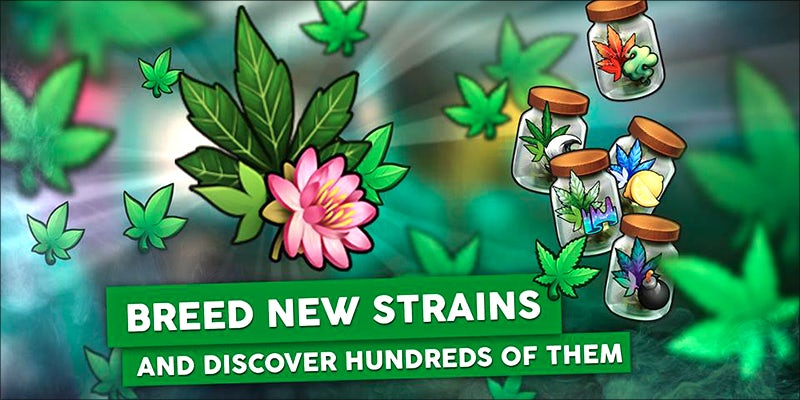 Hempire is a story-driven strategy game with characters that represent the true culture, (and its favorite icons) rather than old stereotypes. With a dozen colorful characters and competition between friends online, players can compete or collaborate to build their own cannabis empire.
Meet Uncle Danny, The Guy, and everyone's favorite Granny. They are just some of the faces in Hempire, and each has their own motives.
Players can use real brand name cannabis products, like Crop King Seeds and General Hydroponics! Lighting, nutrients, equipment, the works, it's all based off real life performance.
Build your own Hempire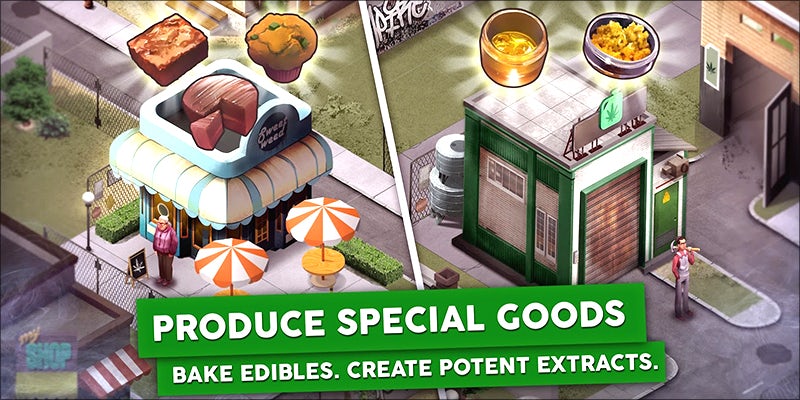 Using real genetic combinations, players can cross their way to over 100 strains. Even better, they can analyze the medicinal properties of each strain to grow the perfect pot.
In addition, they can craft custom fertilizers, control temperatures, and have the ultimate grow simulation experience.
Intrinsic to the game is the positive potential of cannabis. Characters can use their resources to support their city, change their politics, and improve the world they live in. Or they can just get rich.
Celebrate 420 with the greatest new mobile game of 2017, and download Hempire for FREE on Apple from the App Store and Android on Google Play.
Hempire is now available worldwide. Follow the Hempire Game on Facebook, Twitter, and Instagram.