If a laser graffiti wall, magic flying orb show, and interactive lights are things you have only ever dreamed of experiencing while stoned, dream no longer. Planet 13, a luxury dispensary chain in Las Vegas, is opening a mega-dispensary in November that aims to combine entertainment and cannabis.
The Planet 13 Superstore is set to be the largest cannabis dispensary in Nevada, even placing itself amongst the largest dispensaries in the world. The projected floor plan for the mega-dispensary covers 40, 000 square feet of Sin City turf and only a five-minute walk from the Las Vegas Strip. As the most trusted cannabis dispensary chain in Las Vegas, Planet 13's mission is to combine an entertainment center where adults can enjoy cannabis while being immersed in a highly visual atmosphere.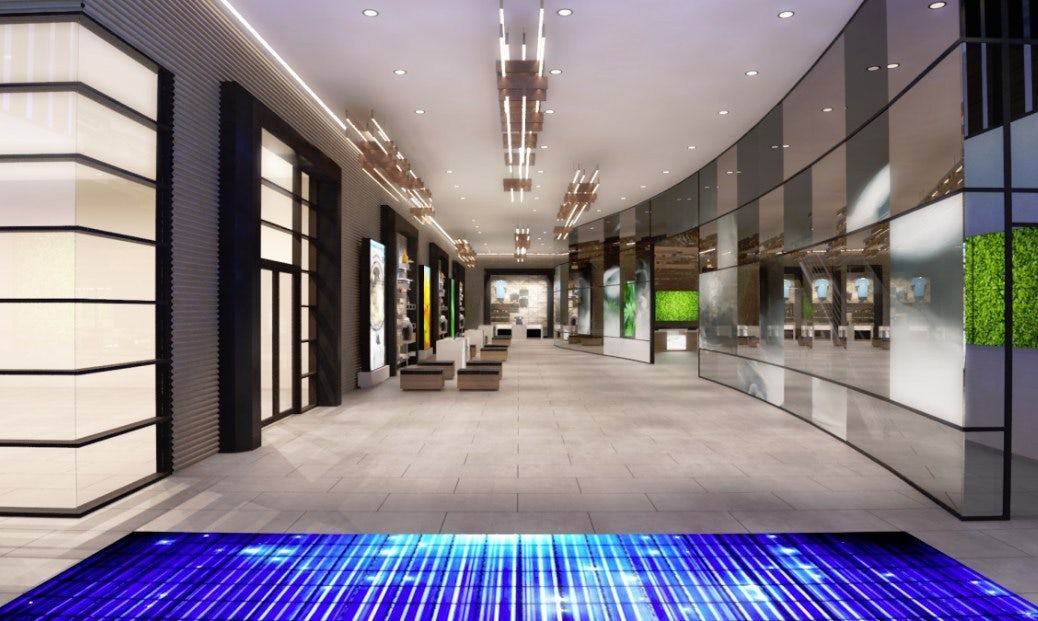 According to an interview with Planet 13's David Farris, the director of marketing told VICE Magazine the dispensary is seeking to expand its operations by adding a visual carnival geared to tourists who want to enjoy cannabis to the fullest extent, as well as locals who've built rapport with the trusted dispensary chain. 
As a lifelong resident of Nevada, Ferris explained that after spending his life witnessing the rapid evolution of casinos into full-fledged gambling resorts, his instinct told him that cannabis deserved a similar standing in Vegas. Since the city welcomes 55 million visitors each year, and recreational cannabis has been legal in the state since 2017, the combination only seemed natural.
Though Planet 13 Superstore will feature a massive dispensary containing a variety of strains and fifty-five cash tills, it pales in comparison to what Farris teases will be on the horizon for the cannabis-centric tourist attraction. Farris details that the goal of the Planet 13 Superstore expansion is to create an atmosphere where visitors can be fully immersed in an environment of "overwhelming aesthetics."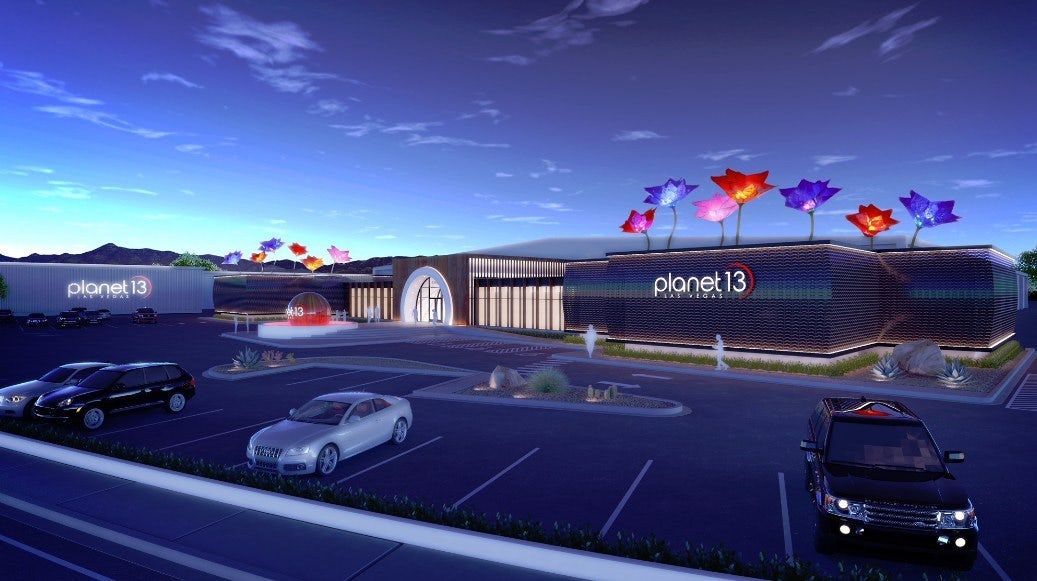 Farris also explains that upon entering the mega dispensary, cannabis tourists will be greeted with indoor water, steam, and lights that replicate flames, and a very appropriate lotus-flower covered ceiling. Though plans are underway for Planet 13 to come into fruition by fall, Nevada has yet to legalize cannabis use in public places, which poses a roadblock for how visitors will be able to experience Planet 13 and cannabis fully.
Are you planning a visit to the Planet 13 Superstore? Read our guide to cannabis in Las Vegas, here.