Snoop Dogg's cooking career has taken off ever since he began co-hosting a show on VH1 with Martha Stewart, called Martha and Snoop's Potluck Dinner Party. The show is a smash hit and was even nominated for an Emmy Award. But now, Snoop intends to solidify his reputation as the Doggfather of the kitchen with a new cookbook that is sure to save cannabis enthusiasts from the embarrassment of another night of Mr. Noodles with a side of Kraft Dinner.
Snoop Dogg's cookbook, 192 pages long, is called From Crook to Cook and features 50 Snoop-certified recipes that answer the question of what to eat when high. As Snoop said in a press release, "You know it's blazin' up in my kitchen. I'm takin' the cookbook game higher with a dipped and whipped collection of my favorite recipes, ya dig?"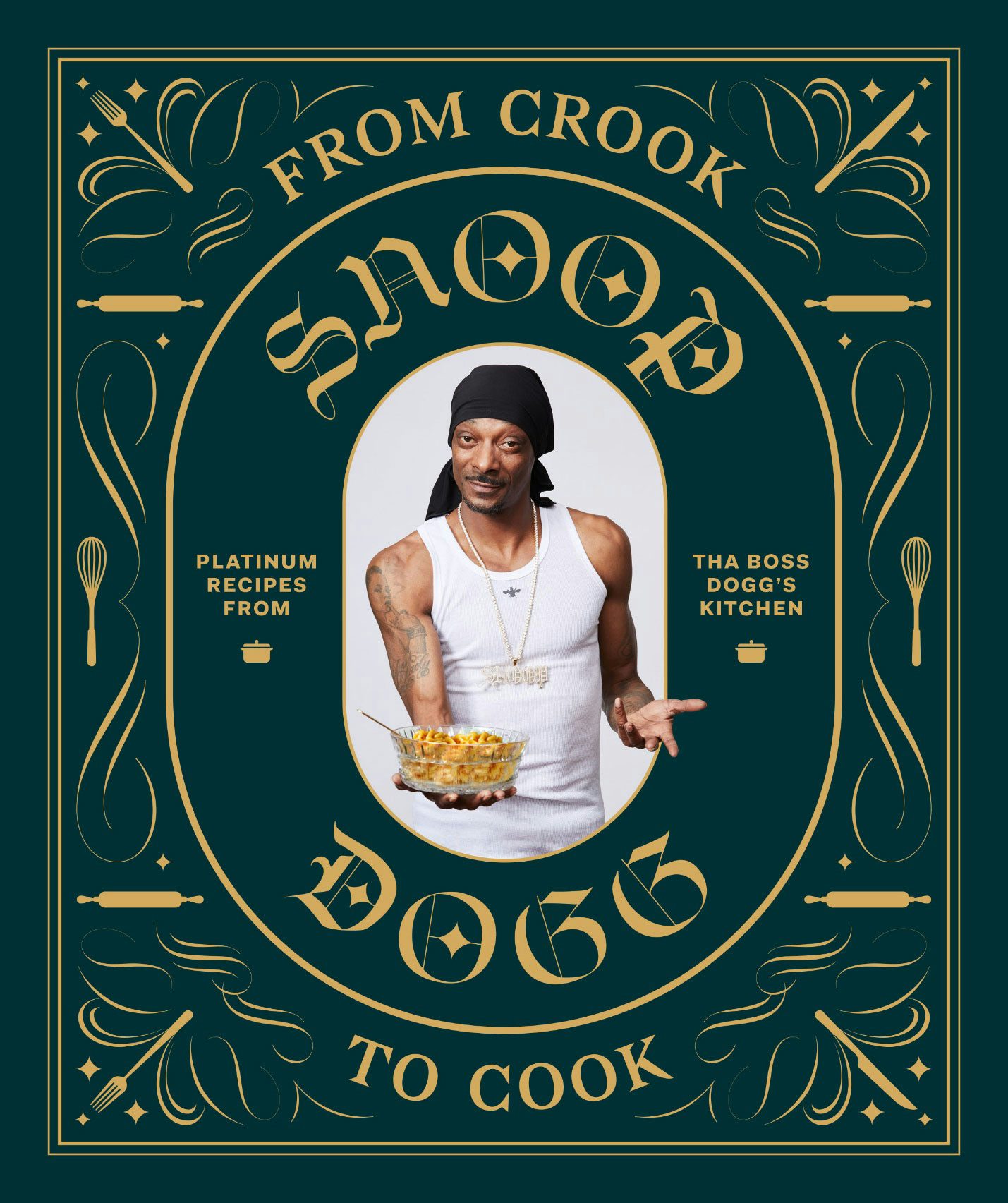 The cookbook is a collection of Snoop's favorite foods to eat when high (which is always). And while you might expect a cookbook full of cannabis-infused recipes, all the meals are cannabis-free. The recipes range from something you might find in a fine-dining restaurant, like lobster thermidor, to something more appropriate for a university dorm room, like mac n' cheese.
But while Snoop fans might come for the recipes, the bonus material—anecdotes, photos, and tales from Snoop's own life—are worth reading too. Snoop even offers advice on how to entertain guests after the meal is prepared. 
Snoop Dogg's cookbook will be published by Chronicle Books and available in stores as of October 23, or pre-sale through their website for $24.95.