There is something so soothing about holding a glass piece in your hands and gazing at the bubble action as you inhale a whole sky worth of pot. But it's not just the visuals that make it a fantastic show. There's also the sweet melody that comes along with it. You know, that classic bong rip sound that will cover you in goosebumps.
When most people think of a vaporizer, the mental image they conjure up typically doesn't resemble anything close to a bong. But that's about to change. Cloudious 9 has come up with a cutting-edge device that offers the best of both devices. It's called the Hydrology 9.
About the Hydrology 9?
The Hydrology 9 is a true innovation in the vaping world and provides a bong-like experience without the health hazards of smoking.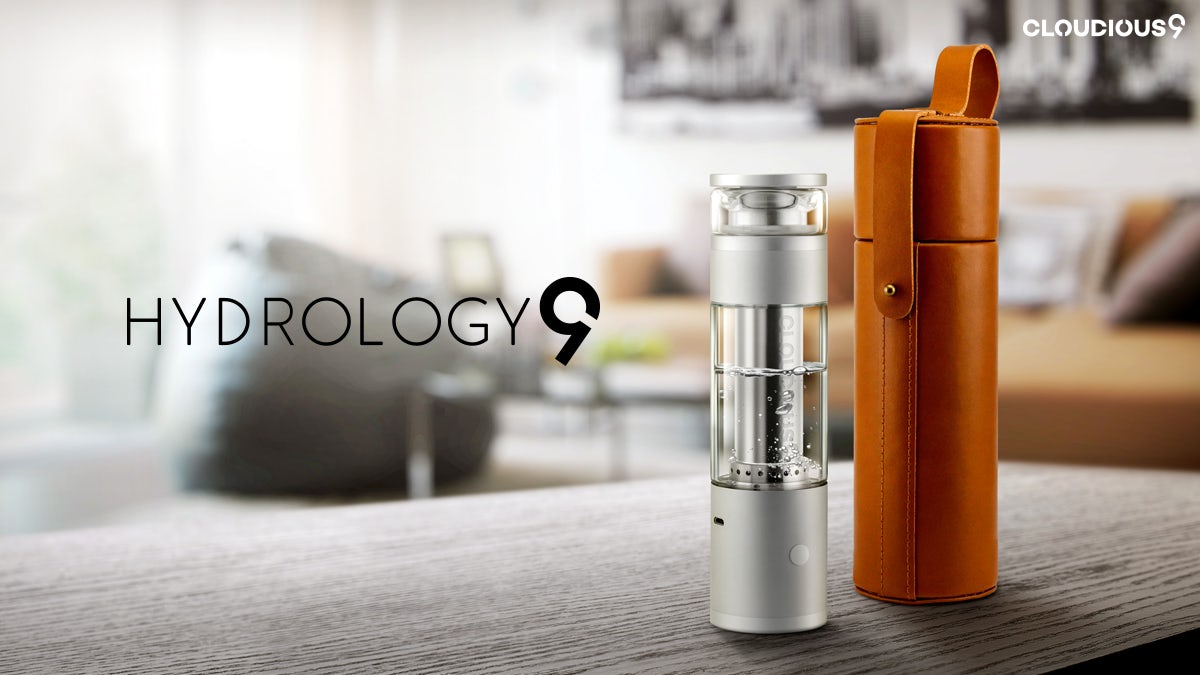 Okay, so the latest vape from Cloudious 9 doesn't look like a bong per se. In fact, it could be a replica of a Voss water bottle. However, it does offer all the same feels of a water pipe, only it's far less harsh and won't contaminate your lungs with harmful toxins.
In so many ways, the Hydrology 9 dry herb vaporizer, from the mouthpiece all the way down to the bottom chamber cover, is unlike anything you've ever puffed on before. But perhaps what sets it the furthest apart from other devices is its liquid filtration system. While this feature isn't unheard of in the vaping industry, no competitor out there has gotten it down just right, until now.
How The Filteration System Works On The Hydrology 9
With the Hydrology 9, water filtration isn't just an aesthetic add-on. It's integral to the functionality of the design.
Thanks to the liquid filtration, vapor can flow in and out freely without disruption. Upon every inhale and exhale, the consumer gets to relish smoother, more crisp hits than what they're used to getting with other vaporizers.
Will it leave a mess though? Not a chance. The Hydrology 9 has a nifty magnetic mouthpiece with a built-in ball valve to prevent leakage. And make it so that you can carry it along with you wherever you may go comfortably and without any worries.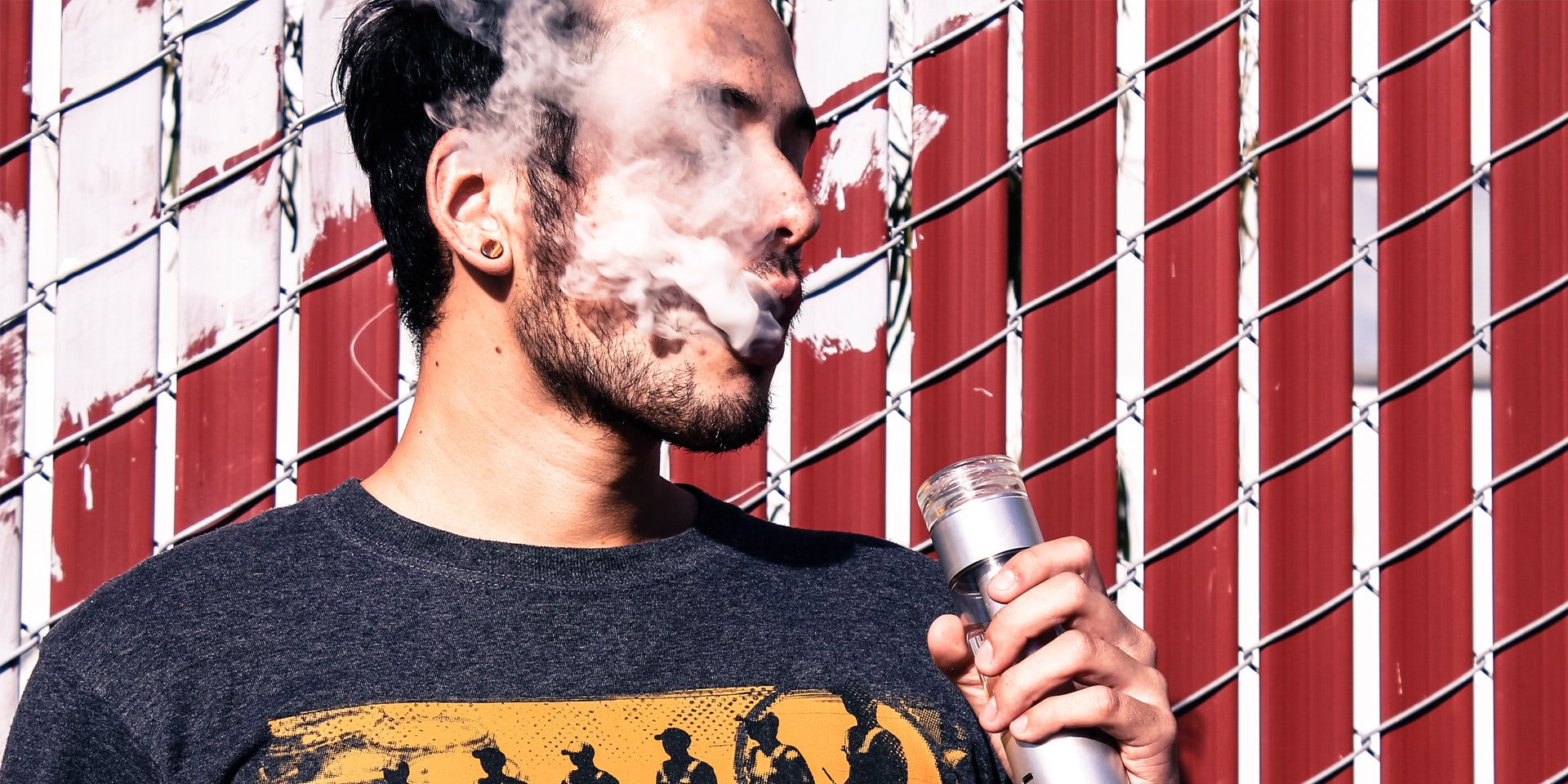 The Hydrology 9 puts on a better show than your favorite glass piece.
In addition to getting an up-close and crystal-clear view of all the bubble action through its Borosilicate glass body, you also get to enjoy your own mini light show when you're medicating with Hydrology 9. The LEDs do more than just please the eye, though. They also tell you your current temperature setting, and battery life level to boot.
The Hydrology 9 has precisely five temperature settings: Blue (the lowest), yellow, orange, purple, and red (the highest). Once you power on the device by swiftly tapping its button three times, it will then flash green. And after about two minutes, the device will heat up to its initial temperature, blue, which you can change by merely giving the button a single click until it reaches your desired setting.
With any change of temperature, the Hydrology 9 will adjust within milliseconds.
While the Hydrology 9 does offer an excellent variety of pre-set temperature settings and heats up in a blink of an eye, there's just one con: you never really know the exact temperature. That can be a turnoff for consumers that are used to vaping at a precise setting. But with a little trial and error, it's still possible to find one that's just right for you.
As for the Hydrology 9's battery life, that's indicated using three colors: red (low), blue (medium), and green (full). On a full charge, the device can last up to 15 sessions. Once it's dead, though, it takes anywhere from 2 to 3 hours to come back to life. A little slow, yes, but the wait is worth it.
Working the Hydrology 9 is a piece of cake. You'll never need to interrupt your session to stir around the bud for an even burn.
To get the Hydrology 9 loaded and ready, just flip it over and unscrew the lid. Inside is the heating chamber, where you insert your precious buds. And once you've packed the device to the brim, reapply the top, turn the vape back over and prepare to add your water.
To apply some good old H2O, merely remove the mouthpiece and fill her up. But not too much, only about halfway. Then, all that's left to do is to secure the mouthpiece, turn her on, and let her rip ever so smoothly.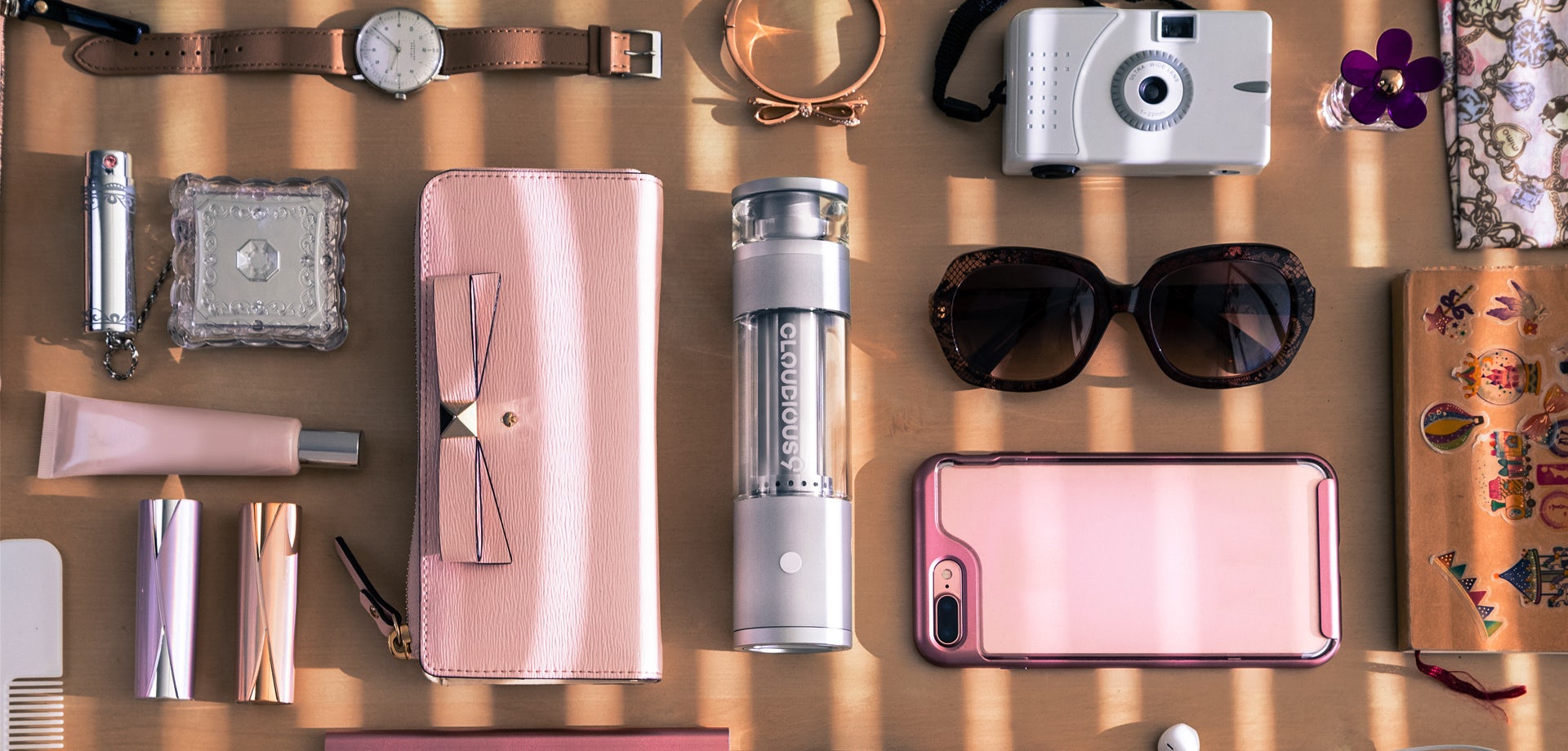 When it comes to the vapor distribution, the Hydrology 9 is all about quality, not cloudage.
You shouldn't expect massive clouds with this vape, but while thick, milky tokes are always a plus, they are not all that necessary. What you can expect is quality vapor that's not only tasty but also evenly dispersed. That's thanks to the Hydrology 9's built-in, rotating stirrer.
Usually, vaporizers will come with a separate stirring tool or will attach it somewhere on the vape so that you can pull it out and use it as needed. But with the Hydrology 9, there's a hook integrated with the bottom chamber cover. So while you get your vape on, you can twist the dial to move your bud around without having to interrupt your session.
Final Thoughts
The Hydrology 9 is a sure attention-grabber, making it less discreet than other vapes on the market. But if you're someone who is looking for a piece that draws wide-eyes, it's perfect in multiple ways. With its one-of-a-kind water-filtration system, you'll never have to worry about coughing up a lunge while trying to medicate, that's for sure. If you've been yearning for something new in the world of vaporizers, then let the Hydrology 9 revamp your life and the way you vape. Get yours today by heading over to Cloudious 9's website.