It all started 11 years ago (2005 for those playing at home) when the rapper and media personality took things into his own hands by starting his own football league, the Snoop Youth Football League, or SYFL for short.
The Snoop Youth Football League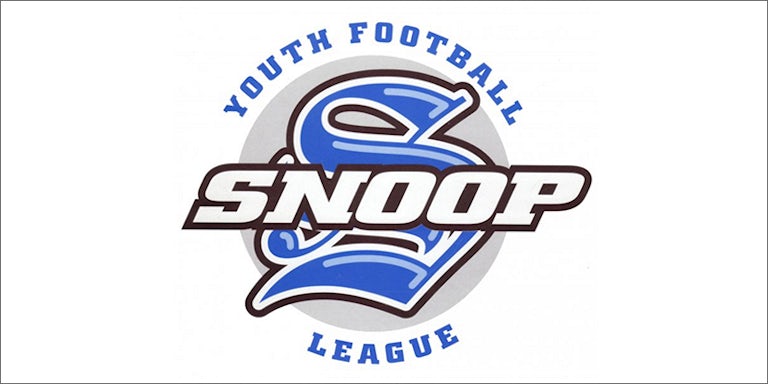 The league was launched in an effort to give kids an opportunity and a positive outlet, and after a personal investment of $1m into the initiative, Snoop pointed out that:
"It's hard for a parent to get their kids involved when there's so much money involved, especially when it's no money to get in a gang or do something negative. We're just trying to give the kids something to reach and look forward to."
The people's hero was right to do so, with the SYFL launching 3 NFL careers in 2014, and has now spread to Chicago, Las Vegas and San Diego to name a few. The rapper predicts there could be another 50 career players to come from the SYFL over the next 10 years.
Wait. Why Did He Stop Getting High?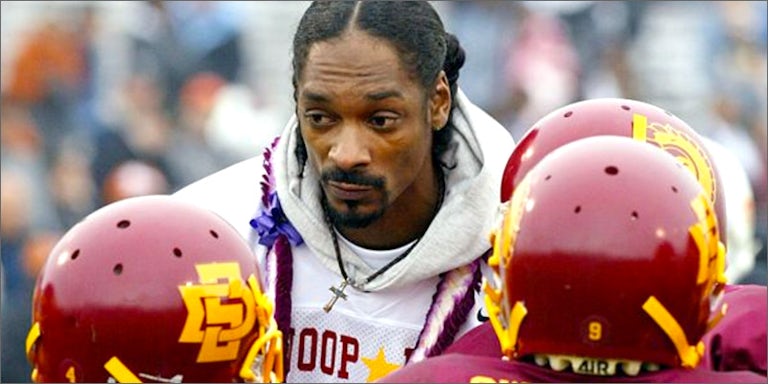 Well Snoop not only procured the league, he also coaches a team, and in a recent interview on Kocktails with Khloe (see the video below) the coach recounts a time when he showed up to training high, only to 'called out' by a kid at training who said to Snoop 'you smell like my mama's boyfriend.'
It was at that moment the rapper turned coach had to 'check himself,' and gave up smoking weed from that moment for 180 days straight, saying in the interview that "it made me a better coach (and) a better person".
He goes on to say that every year he stops smoking weed for 3 months while he coaches in the SYFL, so he can be a better coach and role model for the young football stars.
Have your own reasons to hold back from smoking throughout the year? Or do you think being high makes you a better coach? Let us know on Social Media or in the comments below.