There's been an endless stream of corruption allegations since President Donald Trump was elected, but few things have caused upheaval quite like the raid upon the offices of Trump's personal lawyer Michael Cohen. While the raid has unleashed political chaos, it has also revealed that Cohen and his in-law were loaning millions to an aspiring cannabis entrepreneur. 
Donald Trump's position on weed appears to ebb and flow. He most recently promised Colorado Senator Cory Gardner to let states decide their cannabis policy in exchange for Department of Justice appointments. The investments from Michael Cohen do not seem to be related to Donald Trump beyond the fact that they were made by his attorney.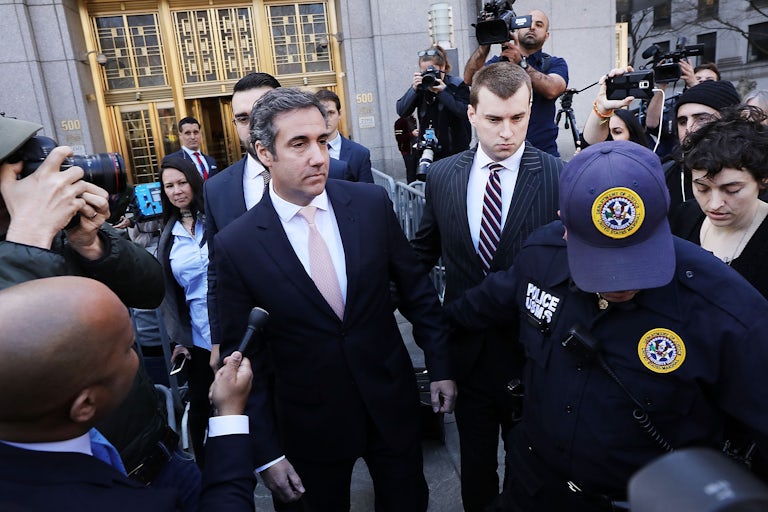 According to the AP, a cannabis company was being built by Semyon "Sam" Shtayner, an associate of Cohen's father-in-law, Fima Shusterman, since the 90s. The two opened an upper Manhattan taxi garage and auto shop together. Cohen and Shusterman together loaned $26 million to Shtayner, who is otherwise a taxi cab mogul who currently owns over 500 cab licenses. Public records indicate that Shtayner was looking to pivot his attention and resources towards marijuana in Nevada, where weed is now legal.
Shtayner established Cannaboss LLC the day before the 2016 election. The company is licensed to grow medical marijuana and even make edibles. Six million dollars in loans have come directly from Cohen's office since 2014, but it's not clear how much of this money Shtayner ended up using. Florida and Chicago properties were used as collateral for the loans in case things went belly up. For Cohen, things certainly have but it has nothing to do with cannabis.