The music industry is no stranger to marijuana, particularly in the realm of rap and hip-hop. But whilst other rap stars are simply endorsing products, Cypress Hill front man Louis Freese A.K.A B-Real is jumping head-first into the world of canna-business.
Marijuana and hip-hop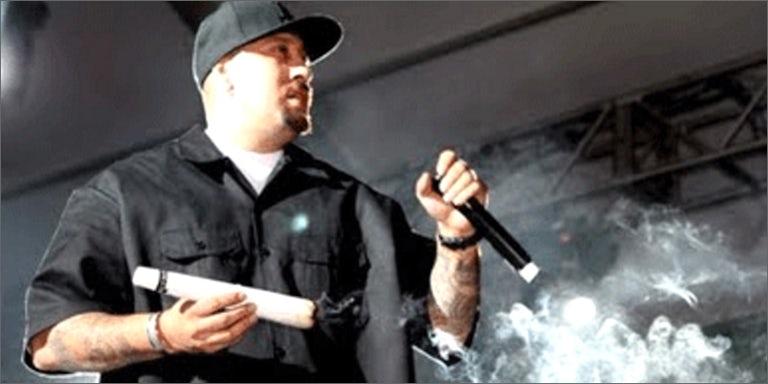 There are countless tracks produced nowadays about smoking weed, and lately we've seen a lot of rappers coming out with endorsements, product lines and even their own strains. Wiz Khalifa has his own rolling papers and hybrid strain Khalifa Kush and Snoop has just launched a whole product line called Leafs by Snoop, which includes his own strains, shatters and edibles.
B-Real however, doesn't just want his name on things. He wants to be apart of the whole process, making his own products and providing them to the people, in person, through his own collective in Santa Ana- Dr. Greenthumb.
When asked to compare revenue from the music and marijuana industries, B-Real has said that some canna-businesses are turning over $50k per week, depending on traffic. In comparison the music industry is slow, and income is based on the success of a record- the only quick income earned from shows and merchandise.
"If you want to compare shows to dispensaries, both turn around fast, but the wear and tear on your body from doing 30 something shows every couple of months as opposed to being behind the counter? There's a big difference."
Dr. Greenthumb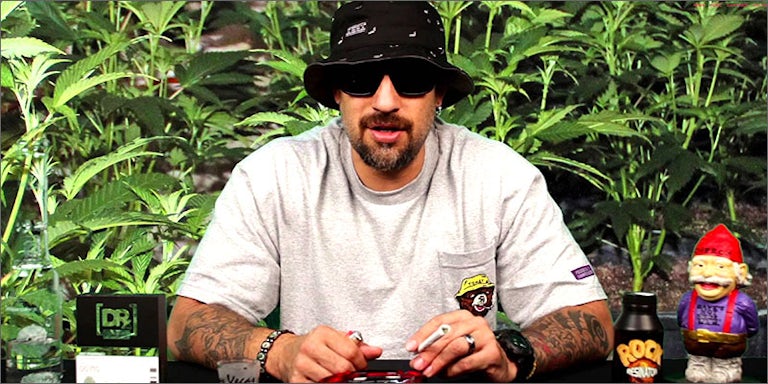 The first steps to opening his own collective literally came from winning a dispensary lottery. Aside from background checks and having to already own a property within the zoned and regulated area, only 20 shops were given permission to open and operate in Santa Ana, which B-Real's collective just happened to be granted.
Their dream hasn't quite become a reality yet though, with only 3 of the 20 shops having opened thus far due to a lack of regulatory staff, and although they have been given more time to plan, B-Real says
"Now we're playing the waiting game. We're sitting on the runway waiting to take off."
What about the music, man?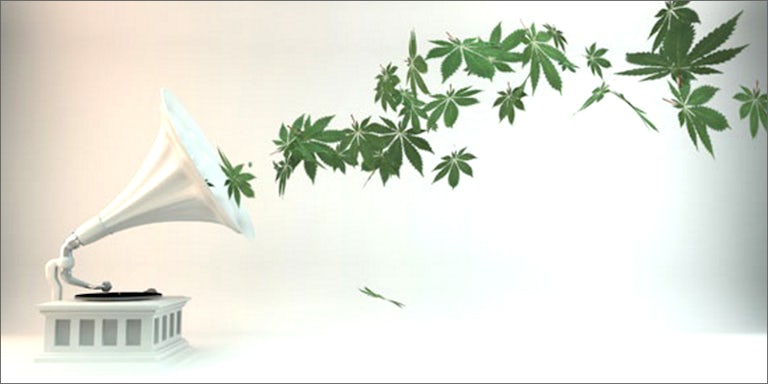 Whilst business partner Harry Gordy will be dealing with the day-to-day operations of the collective, B-Real hasn't forgotten about the music industry or the potential market his hip-hop fame could bring in, happily stating that 'music and marijuana go hand in hand.'
The rapper has thrown out the idea of mentioning the collective in new records, and even the possibility of a 'cheef and greet' or performances within the store, not to mention that Cypress Hill is in the process of completing their latest album Elephants on Acid, including a song called Reefer Man.
For now though he is confident that they will be ready to open the collective pending approval, and with products like Dr. Greenthumb's Tangerine (3rd place in the cannabis cup) and a phuncky feel tips product line to push, the only thing for sure is that B-Real is going to be real busy in the coming months.
Would you go out of your way to buy weed from a rapper or hip-hop star? Or have you already tried some of B-Real's marijuana products? Let us know on social media or in the comments below!