Traveling to Amsterdam? You might want to come home with an amazing souvenir, and I'm not talking about a baggie. A Dutch company has designed a mode of travel that could revolutionize green manufacturing in our lives, and it even looks stylish, too. Introducing the Be.e hemp scooter by Van.eko, another great hemp innovation.
Introducing Van.eko, the hemp scooter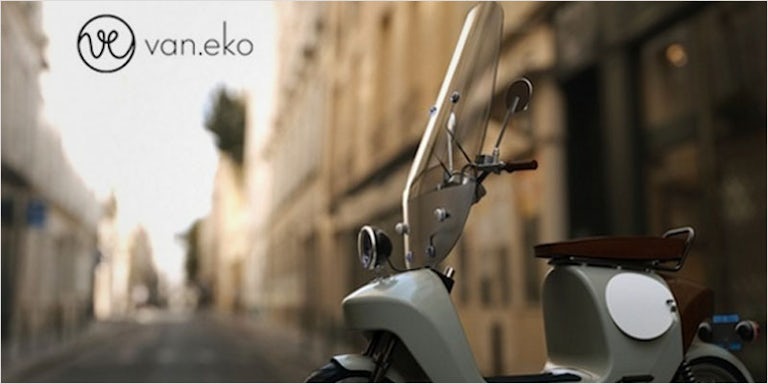 The company has created an electric scooter that changes the game. Unlike traditional scooters, this one has a body made of hemp fiber composite rather than metal or fiberglass. It also features a 2,000-cycle battery, which can fully charge in less than 4 hours right off a standard 220-volt European outlet.
The company founder, Vaniek Colonbrander explains why going green for them meant going hemp and making a hemp scooter:
Glass and carbon fibers are the real pollutants… Creating one fiber of carbon costs around a 1,000x the energy of making a fiber of glass. And making a fiber of glass costs about 100x the energy of making a hemp fiber.
Building a masterpiece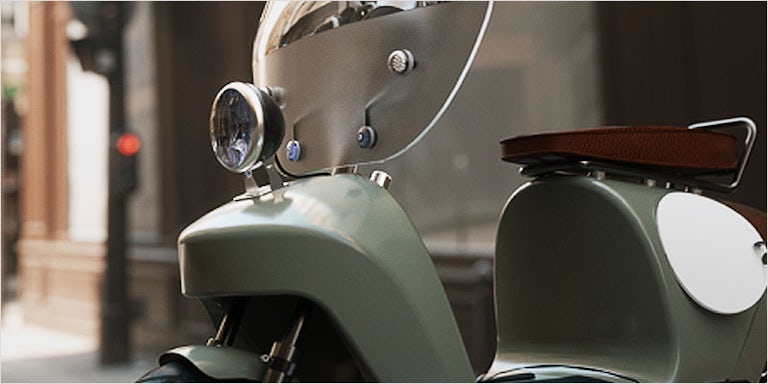 When we think of modern engineering marvels, it usually involves hundreds of parts brought together into a complex system that takes a degree in engineering to fully appreciate. The Be.e went in a different direction. The structural design is a style of engineering known as
The structural design is a style of engineering known as monocoque, which you can see in Formula 1 race cars. The outer shell has been integrated with the frame support, helping the company eliminate:
Some of the 50 odd parts that have to be snapped, welded, or screwed together in traditional scooters. – WIRED
The process for building such a durable, one-piece frame is called Vacuum-Assisted Resin Transfer Molding.
The fibers are taken off in a completely natural process, and are then woven into non-woven or woven mats. These are placed into a mold, which is then closed, vacuumed out from one end, and from another end a polyester-based resin drops into the void between the two molds and where the resin is at. – Colenbrander
One of the designers, Simon Akkaya, said:
In a nutshell; There is a two-part shell, batteries, two wheels and some glue.
A new approach to affordability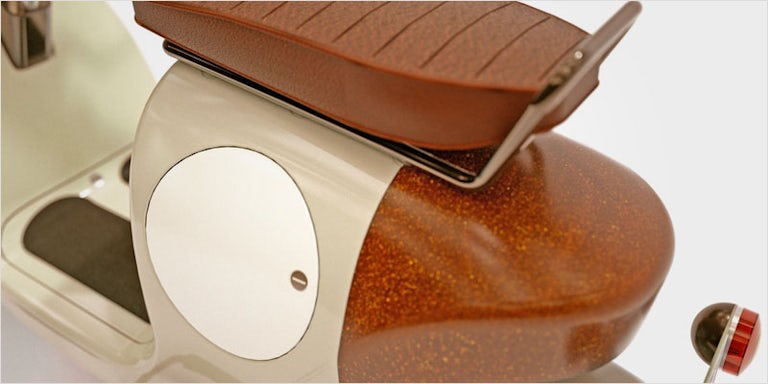 Van.eko is rolling out the Be.e with a novel marketing strategy. Similar to cell phone service, you will "buy kilometers" on different plans, and if you don't use them all, they will roll-over to the next month. Payment continues like this until the vehicle is paid off. A great way to drive comfortably without that regretful pinch in your backside where your wallet used to be.
The experience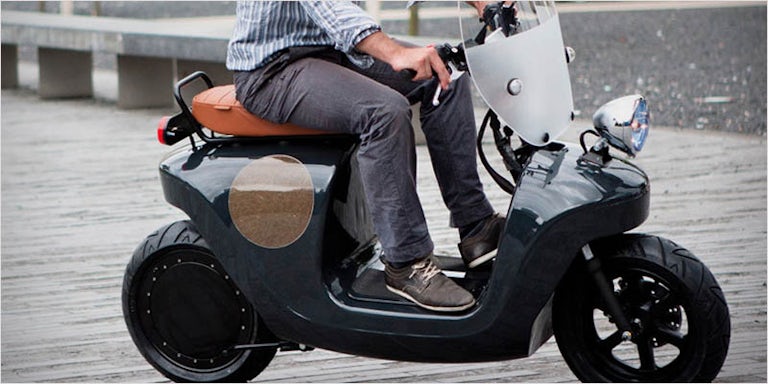 Running whisper quiet, the electric motor gives you the serenity of enjoying your environment as you whizz through the scenic roadways. Great for getting around town or enjoying a night out without having to fight for parking. You can go 0-50 km/h or 31 mph in seven seconds with this machine, and up to 90 km/55 miles on a single charge, or about 2 hours of driving.
The company says that the Be.e has an estimated lifespan of 8 years and an impressive 4-year/ 20,000 km warranty, meaning that you can go green longer. Showcased at the Excellent lifestyle show in Maastricht last month alongside marvels from other big names like Tesla and Olufsen, Van.eko is quickly making a name for itself in green machines, and we look forward to their next innovation.
Do you have an electric motorcycle or scooter? Are hemp automobiles in our future?Would you buy a hemp scooter? Share your thoughts on social media or in the comments below.