At Denver's Cannabis Church, you don't have to close your eyes and pray to get in touch with the gods of weed. With walls plastered in a prism of psychotropic art, the church itself is a beacon to a higher level of creative consciousness. The artist behind the art is influential Kenny Scharf. He talked to HERB about his relationship with cannabis and art.
Meet Kenny Scharf
At the head of the building are the stained glass windows, which contain the artwork of Kenny Scharf, a little-known but very influential cannabis-influenced artist, who counts people such as Keith Haring and Basquiat amongst his contemporaries and collaborators.
Scharf painted the stained glass, which traditionally represents religion's narrative, with a darkened cosmos of his telltale trippy ball creatures and planets. It's the image perhaps of what cannabinoids and terpenes are doing in your body every time you consume.
When talking about his relationship with the plant, Scharf says,
Cannabis has been a part of my entire life.
Though he says he doesn't have to be stoned to create his trippy brand of art, he does prefer a puff or three on some New York Sour Diesel when being creative.
Recreating the "Cosmic Cavern"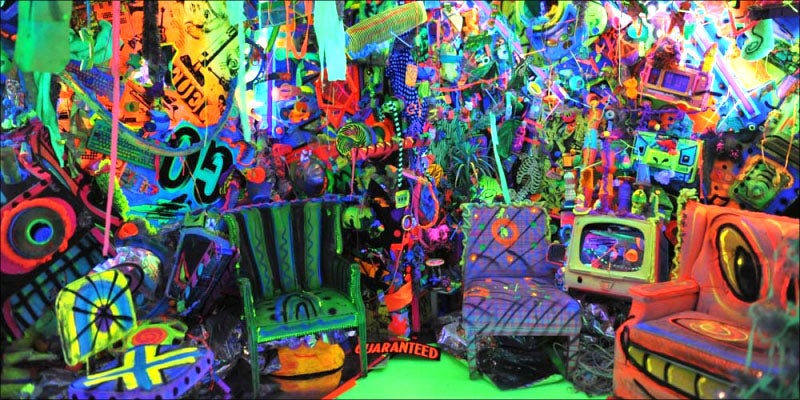 It makes sense since he got his star in the art world on the streets of 1980's New York City. His street art around the streets of the city gave buzz and then shot to notoriety after being featured in the prestigious Whitney Biennial in 1985.
Most recently Scharf has collaborated with brands like The Hundreds, Bessell Surfboards, The Standard Hotel New York, Kid Robot, Levis, Louis Vuitton and Jeremy Scott and customized anything from Swatch watches to bongs. He landed the stained glass of the Cannabis Church after meeting the church's founder, Steve Burke at ComiCon last year.
When reflecting on the rising influence of weed in art, Scharf says,
Cannabis has always been part of the art world, but back when I started there were a lot more other drugs and alcohol in the scene. One very important and guiding principle to my work is to reach out beyond the elitist boundaries of fine art and connect to popular culture through my art.

My personal ambition has always been to live the example. I believe the artist has a social responsibility to engage others in a thought process that ultimately brings the creative process into everyday life thereby enhancing the quality of our experience.
And live it he does. For years in the early 2000s, he threw underground pot-friendly "Cosmic Cavern" parties in his Brooklyn Basement, which he has decked out from top to bottom in psychedelic pop art.
If you never had the chance to go, Scharf will be recreating his basement party pad at the Museum of Modern Art in New York this Halloween for a show about the influence of the famed disco inferno, Studio 54.
Check out more artwork from Kenny Scharf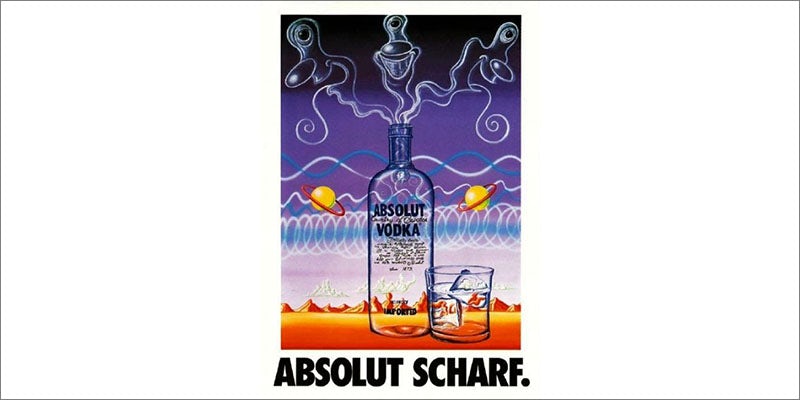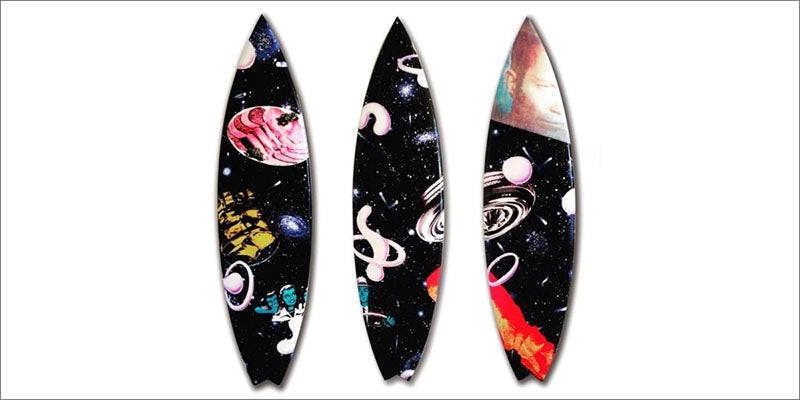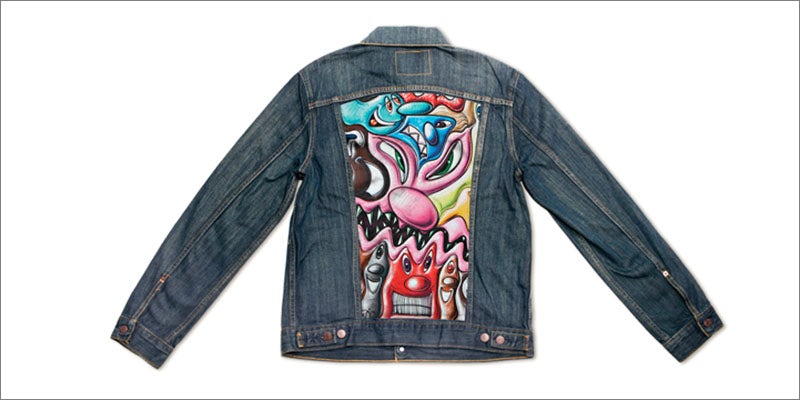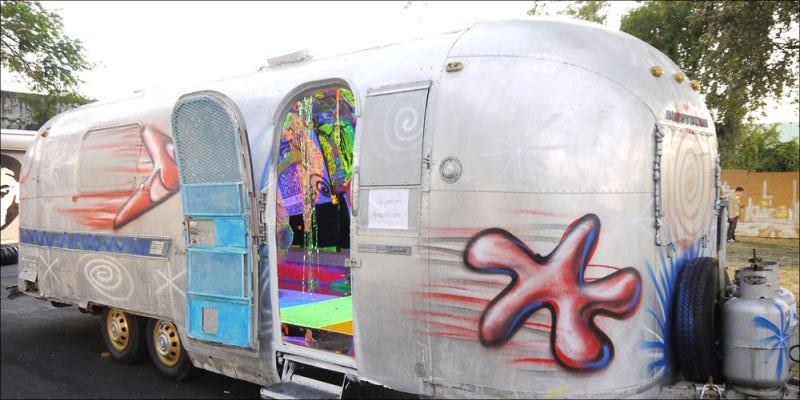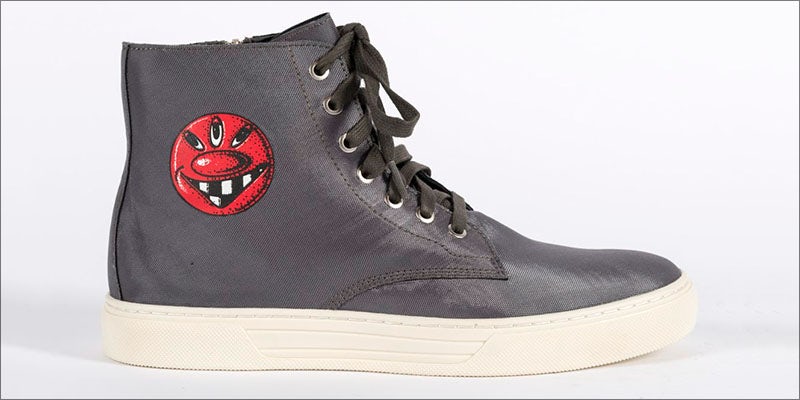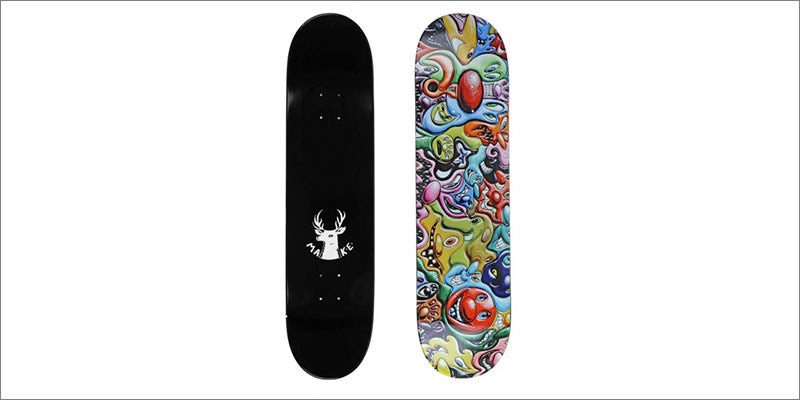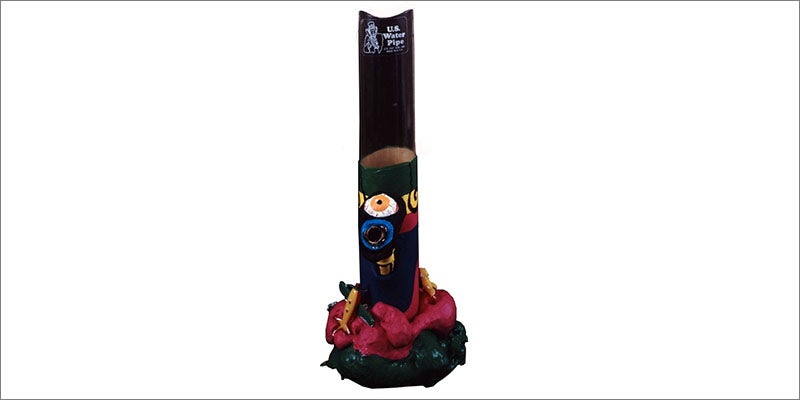 About the Author
Matt Bell is a writer and VP of Communications at Nerve Cannabis Consulting, where he helps brands tell their stories. He has been published by Bloomberg, Esquire, Travel + Leisure, and Organic Spa among others and has worked on public relations for high fashion brands like The Blonds and Jason Wu.