In his goatee-sporting days as a backbencher of the Canadian Parliament, Justin Trudeau once called Conservative MP Peter Kent a "piece of shit." At the time, Kent was standing to address the room about the Harper government's heavily-criticized decision to withdraw Canada from the Kyoto Protocol, an international treaty to help reduce greenhouse gas emissions. Trudeau was later forced to apologize for unparliamentary language, but, despite Trudeau's word choice, it's hard to argue that Kent's views on climate change were entirely grounded in reality.
Four years later, as a member of the opposition, Kent continues to spit proudly in the face of facts. During a debate on the Trudeau government's Bill C-45, which would legalize recreational marijuana by the summer of 2018, Kent rose to provide his insight on the dangers of home growing.
"When it's legal," Kent said, "despite the allowable age to consume, kids are going to harvest leaves, kids are going to experiment, and I think what we're doing is virtually the same as putting fentanyl on a shelf within reach of kids."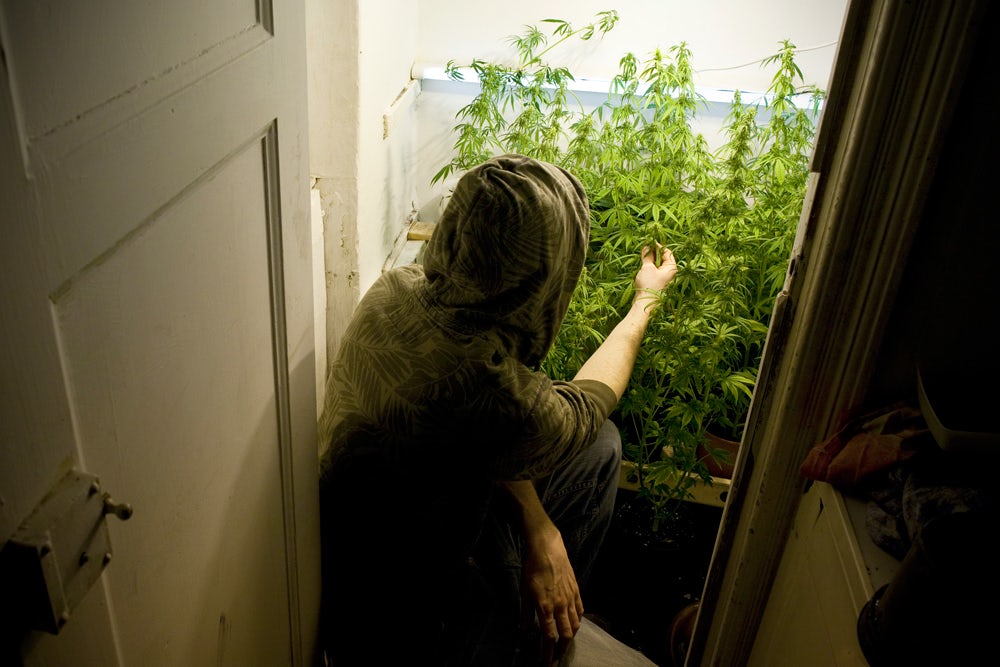 The proposal to allow Canadians to grow cannabis in their homes is one which remains controversial as provincial governments agonize over what regulations would look like. Many provinces have limited home grows to a few plants while Quebec intends to ban it outright. But that's a policy which is best left for another time because what we're dealing with here is a lawmaker actively spreading misinformation.
Aside from the fact that opiates like fentanyl have already been legally placed within reach of kids—and are currently fueling a national overdose crisis—Kent himself admits that he made an exaggerated comparison that day.
"I said that with exaggerated rhetorical intent to say that a child under the influence who suffered a fatal accident would be just as dead as if they were negligently given access to fentanyl or any other opioid," he admitted to VICE.
Granted, kids—and even adults—who suffer fatal accidents would be just as dead as if they'd suffered a fentanyl overdose. After all, there's no such thing as varying degrees of dead.
It's also worth noting that Kent seems to believe children will be able to trim, harvest and dry their parents' crops in order to consume them, but we—like the Honorable Minister—will overlook the obvious obstacles to that for the sake of cutting right to the facts.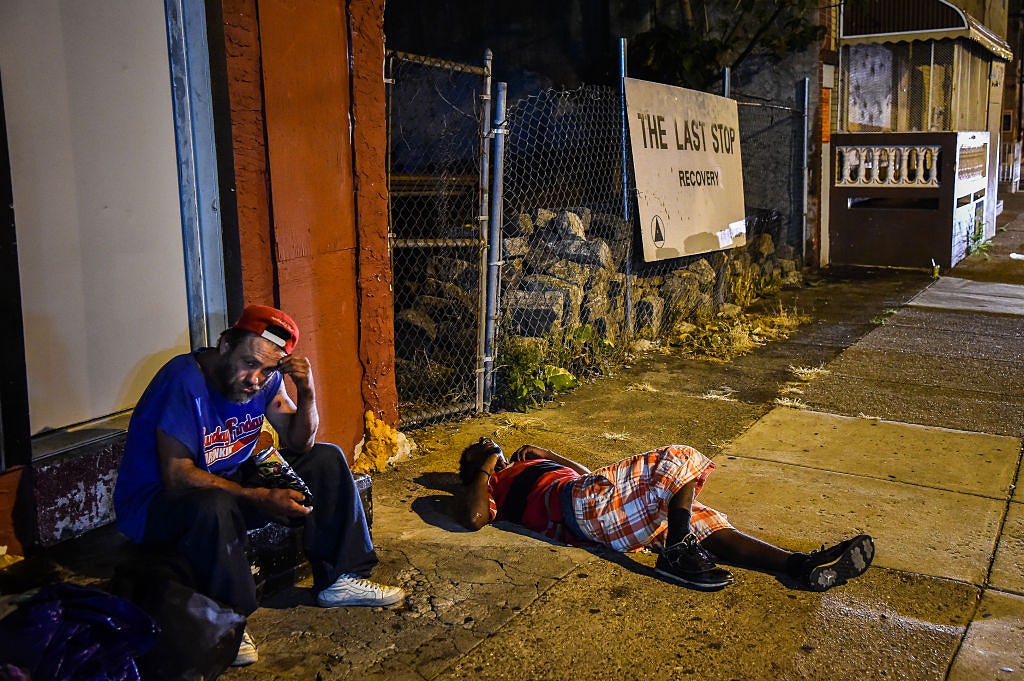 The issue with Kent's comparison (and his later defense of it) is that there's little evidence that fatal accidents happen as a result of cannabis. Let's take driving, a leading cause of fatal accidents in the country, as an example. According to a 2010 to 2015 analysis of impaired driving by Statistics Canada, "Drug-impaired driving was the primary offense for about 1,900 of [overall] cases and alcohol-impaired driving for almost 180,000 cases." This is despite the fact that medical cannabis has been available across the country since 2001. Additionally, a report from the BC Medical Journal found that while cannabis is the second most used substance by impaired drivers, its behavioral effects are vastly different than alcohol.
"In experimental driving conditions," the report states, "cannabis users tend to reduce their driving speed and are less likely to attempt to overtake and pass another vehicle, whereas drunk drivers tend to drive faster and more ag­gressively."
Even without the use of drugs, if fatal accidents are what we're aiming to avoid, then we might be best served by a total ban on cars, which killed over 1,800 Canadians in 2015.
On the other hand, if what Kent is really going for is a limit on drug overdoses, it's worth noting that an overdose of cannabis is still widely considered impossible by the medical community.
As a 2008 study published in the British Journal of Anaesthesia points out: "In drug addicts, respiratory depression is the major cause of death," and while researchers were referencing opioids specifically, the same biological mechanism is unaffected by cannabinoids.
"Because cannabinoid receptors, unlike opioid receptors, are not located in the brainstem areas controlling respiration, lethal overdoses from cannabis and cannabinoids do not occur," says the National Cancer Institute.
According to the most recent data from the Global Drug Survey, cannabis is the most widely used among illegal substances and has one of the lowest rates of reported emergency room visits, while a legal substance like alcohol—which is sold by the government in some provinces—accounts for some of the highest rates of ER visits.
The same cannot be said for opioids like fentanyl or even the drugs that are prescribed and recommended by doctors every day. When the Canadian government investigated opioid-related deaths in 2016, they found that opioids were the cause of nearly 2,800 deaths across the country.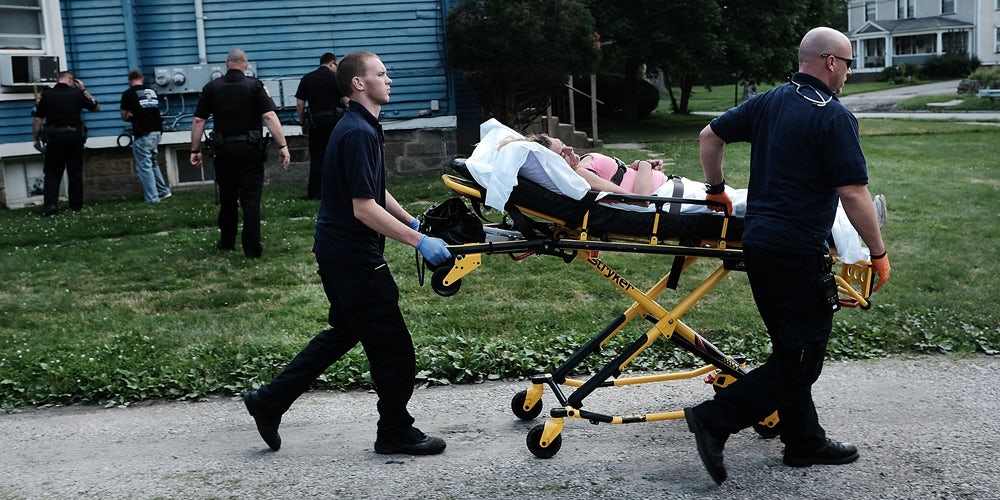 Those overdoses have been the subject of lawsuits against companies like Purdue Pharma which produces Oxycontin, while the majority of cannabis-based cases are for simple possession.
In fact, cannabis and opioids, including fentanyl, might be better described as polar opposites according to research which has found one can be used to treat addiction to the other.
A recent study out of Colorado found that the state experienced a decline in opioid-related deaths after it legalized recreational cannabis.
Those results were further supported in August of 2017 when researchers from the University of Mississippi found that CBD, a compound in cannabis, blocks the brain receptors which cause the "rewarding effect" of opioids, thereby diminishing the chances of addiction.
It's understandable that the Minister was trying to illustrate a point. But it's much like if I were to illustrate a point by saying cannabis cures cancer and then following it up with, "that might not be true, but it helps to treat pain from chemo so close enough." The point is, after nearly a century of prohibition, the world isn't short on exaggerated claims about cannabis and adding more confusion to the pot isn't helping anyone.