Across the US, states are opening the door to medical marijuana, recreational marijuana, and the commercial sales of both. While it's true that for those states getting your mitts on some cannabis is easier than ever, smoking it is another matter. With concerns about visibility and second-hand smoke, there is a contentious debate about where smokers are permitted to light up. Recently, San Francisco has taken the lead by becoming the only city in the United States to fully embrace smoking lounges at dispensaries. 
"This city is built for tourists," Jesse Henry, the general manager of high-end dispensary The Barbary Coast, told the AP. "We put a lot of work into giving them a San Francisco experience."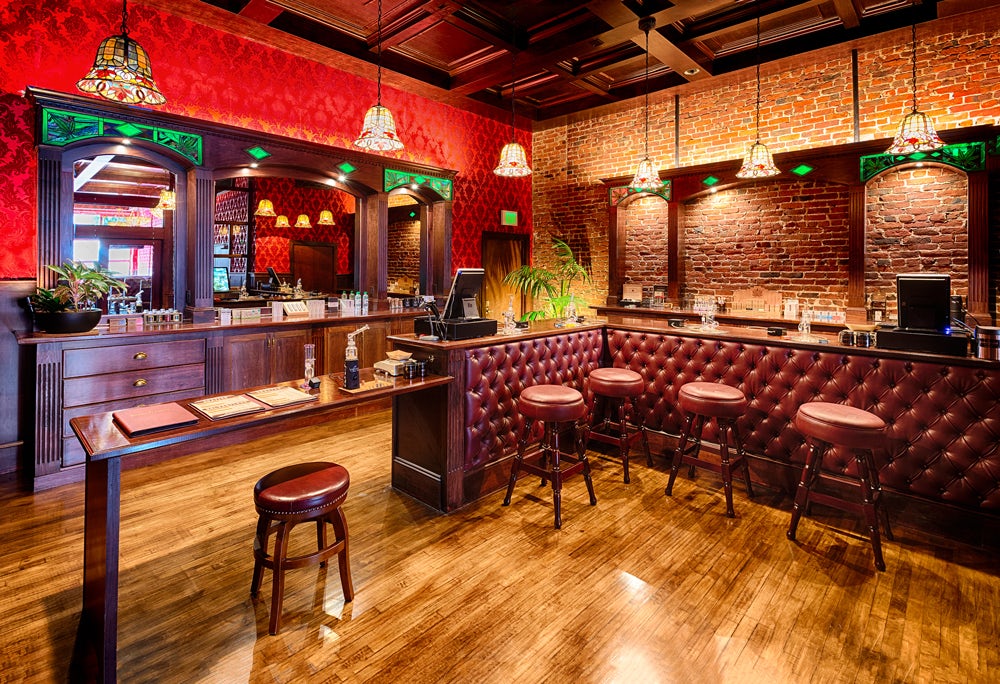 California is the only state which currently allows smoking marijuana at dispensaries. Decisions about on-site smoking are left to local municipalities. San Francisco, the first city to take up the state's offer, began distributing licenses to operate smoking lounges when California's recreational market opened on January 1st. Barbary Coast got theirs on January 11th. 
To qualify for a license, businesses need more than just a side-parlour. Health and safety policy dictates that there has to be proper air ventilation and heating systems, and that the tufts of weed smoke and dank smells don't spill over into the street. Nicole Elliott, director of San Francisco's Office of Cannabis, told the AP that additional permits will be given out when "city health officials finalize regulations designed to protect workers from secondhand smoke and the neighborhood from unwelcomed odors."
West Hollywood will issue up to eight licenses for lounges. Oakland also has a lounge while larger cities like Sacramento and Los Angeles are still deciding whether they'll let any in.
Other states are wrestling with the conundrum of where all this legal weed can be smoked too. Vermont lawmakers recently considered a bill to fine residents for simply smelling like weed. And in Las Vegas, where marijuana can be a huge tourism draw, lawmakers are facing pressure from influential casino and resort owners who would prefer this one particular vice remain off the strip.