Cannabidiol (CBD) has made headlines over and over again over the past several years. Though the U.S. Food and Drug Administration (FDA) does not recognize CBD as medicine, parents are successfully treating children with the non-psychoactive cannabis compound. Now, the cannabinoid has done it again. Green Roads World's CBD oil has successfully saved a baby girl with septo-optic dysplasia from chronic seizures.
Saving baby Emma with CBD
Baby Emma was born fighting for her life. She suffers from a rare condition known as septo-optic dysplasia in which her optic nerve never fully developed. As a result, Emma is completely blind. Yet, in September 2016, Emma's condition got a lot worse. She began to seize repeatedly throughout the day.
Like many concerned parents and guardians, Emma's family went the traditional treatment route first. Unfortunately, as is the case with many patients with pediatric epilepsy, conventional pharmaceuticals were not effective and came with a host of debilitating side effects.
Some of the most common epilepsy drugs cause severe sedation, making children seem distant and unable to engage with their families. Though Emma is a mere infant, her grandmother, Tracey, suspected that the pharmaceuticals were causing Emma pain.
Desperate for another option, Tracey did her research. Luckily for the family and Emma alike, Tracey found Green Roads World, which sells high-quality CBD oil online and ships to the United States.
CBD is a cannabis compound that does not cause a "high". Tracey was hopeful yet tentative about trying the new option. She explains,
I've known for a long time that cannabis is benefical , but I didn't really delve very deep into it until we found out that Emma has septo-optic dysplasia and she's blind.
Before giving an unknown product to a baby, Tracey decided to test out the oil by giving it to herself. After trying it for a few months, she made the decision that it was safe for little Emma.
Once they began giving it to the baby, the family was amazed. Emma began receiving CBD treatment in January of 2017, and since then, her seizures have stopped. In Tracey's words,
She hasn't had any seizures since, I think it was about two weeks after we started the CBD oil and she has 350 milligrams. Had the seizures continued, Emma would certainly have developed worsening brain damage and cognitive functioning as a result.
How to find Green Roads World CBD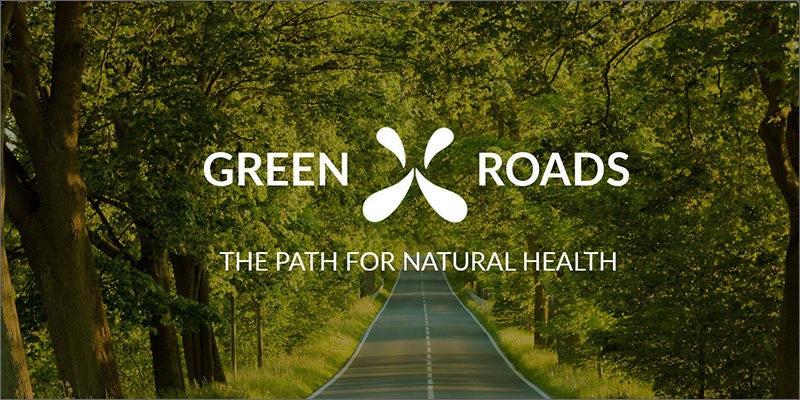 The Green Roads World mission is to deliver a safe and effective alternative to prescription painkillers and other harsh, toxic prescription and over the counter medications. They offer a variety of sublingual, topical, edible, and inhaled CBD oils in several different dosages and price points.
For Tracey, Green Roads has been a miracle worker. She says,
I stayed with the Green Roads brand because this is the only one that I had done any research on so this is the only one that I trust.
When asked what the best thing Green Roads World had done for her, you can hear the relief in Tracey's voice. "The best thing?" She asks. "Peace."
To get your own Green Roads CBD oil, simply visit greenroadsworld.com. Inspired by Emma, Green Roads World is offering a discount on their CBD products. To get the discount, simply plug in HEALTHYEMMA during checkout.