Pesticides: Legitimate concern or fear mongering?
As with most things we put in our bodies, the best bet is to stay away from pesticides altogether. But that's not always possible, especially when you don't know where your weed comes from.
The good news is there's not an epidemic of health problems from weed
More people smoke weed now than ever before, and weed smokers don't appear to be at higher risk for any disease compared to non-weed smokers. This includes conditions tied to pesticide use. There are studies supporting this which stretch back decades looking at weed smokers' health.
U.S. pesticide regulation
LivWell, the largest marijuana grower in Colorado, was sued last year by two people because they smoked Eagle 20, a pesticide that contains myclobutanil, a toxic chemical. The pesticides never made these people sick, but they say they would never have bought the weed if they knew about the pesticides.
Part of the problem is there are no federal or even state regulations for producing marijuana. A legal representative for LivWell said in a statement that the company never used banned substances. Myclobutanil isn't technically banned for marijuana production, but that's because there are no banned substances at all for marijuana in the United States.
Colorado has included more rigorous regulations, but the marijuana industry has opposed those measures every step of the way.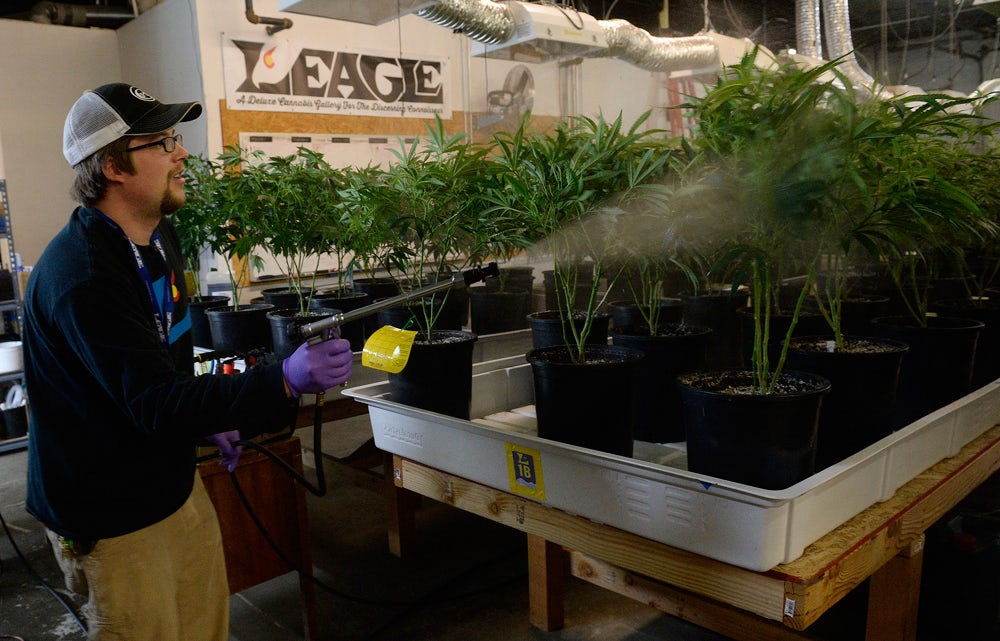 Canada pesticide regulation
In Canada, the federal government does have a list of approved pesticides, but that hasn't stopped all hazardous pesticide use. Health Canada found low levels of myclobutanil on plants from Hydropthecary Crop., one of Canada's licensed marijuana producers. Hydrotherapy Crop says that the incident was only one rogue employee and not a company-wide policy.
Mettrum Ltd., Organigram Inc. and Aurora Cannabis Inc., two other licensed producers in Canada have also had to recall products because of potentially harmful pesticide use. While these problems all occurred just a few months into Canada's marijuana legalization process, the Canadian government has already intensified regulations, which will now include random tests.
You're probably safe
Pesticides in weed have made people sick, but it's rare. The main people who should be concerned about pesticide use in cannabis are those who are immunosuppressed, like cancer patients currently undergoing chemotherapy. It's unlikely a healthy person will get sick from cannabis, even if there are pesticides on it. For the most part, it's just a personal choice on the part of the consumer like buying organic.
And like many problems in the cannabis industry, legalization and regulation could stamp out pesticide use entirely. If possible, weed smokers should find out who grows their stuff. If that's impossible, it's still probably safe, but people who are concerned can pay to get their stuff independently tested at a lab.